Welcome everyone to Inspiration Galore Project Party. Today we have some sad news. But we still want you all to know how awesome you all are.
Welcome my friends to "Inspiration Galore Project Party"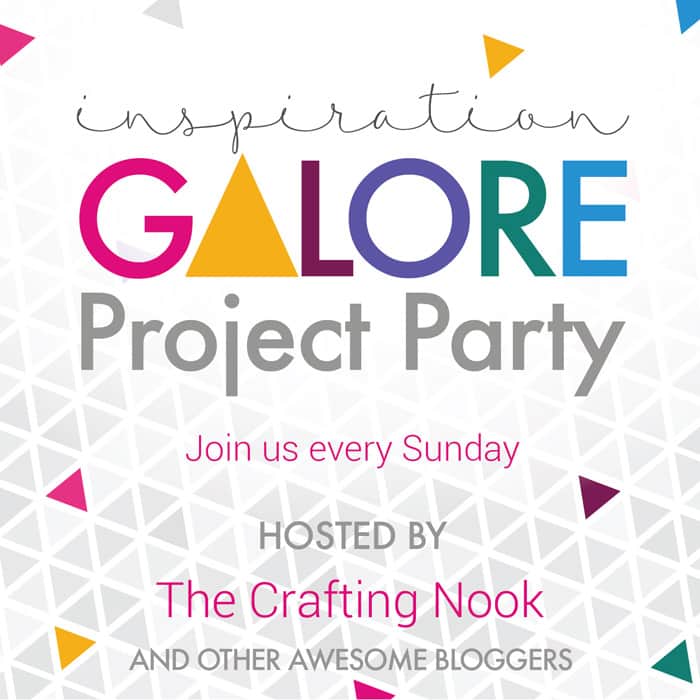 After 222 issues of this party and a little over 4 years hosting it, I feel sad to say Goodbye. Many amazing projects, and so many incredibly talented bloggers have joined us every week makes it hard to let go but it's time to move on and plan new things and new projects. It's been wonderful hosting this party and I hope with all my heart to have you visiting every once in a while, specially during holidays. I have an long list of fun projects I'll be sharing here.
Please Let's make this LAST PARTY ROCK, bring it on all you've got, lets share with everyone all your amazing ideas!
LOVE YOU LOTS!
Let's Enjoy this party and make it count shall we???
WISH YOU ALL AN AWESOME DAY AND WEEK!!!!
… And as always my way to say THANK YOU for being awesome and partying with us each week, I go visiting your projects and pin and share your creations so you get a bit more exposure!
You might not get tagged since I discovered that when I tag people the reach goes down to the drain so I say who each project belongs to but I don't actually tag you.
I love helping you and love having your joining our party each week! So make sure you keep an eye on social media!!!
And now back to you, What do you think????
And more importantly, What have YOU been up to last week?

You are so welcome to our Party, hope you have lots of fun! Would you please follow us so we can connect???
By participating in this BLOCK PARTY, you agree to be added to Inspiration Galore Project Party's email marketing list. As a result, you will receive on average ONE email a week from US: a reminder about Inspiration Galore Project Party we host and some of the most recent posts from The Crafting Nook. If you do not wish to receive these emails, you can opt-out at any time by clicking the "unsubscribe" Link at the bottom of the mail. You are also giving the permission to use your images to feature your posts, Round ups and share them on the social medias.
Hope to see You Next Week!!!