It's been a while since I last shared a collection of pretty outfits. I love, love, love checking all those pretty ideas you can get out there and maybe, just maybe you can get to copy any of them with what you have right now in your closets. I definitely want to do that. I might have similar things that I could put together. Without a doubt, Spring inspires to wear pretty clothes and feel gorgeous. At least I do. Aren't you tired of being covered with tons of layers of warm clothes? I definitely am. Hope you enjoy all these Pretty Spring Outfit Ideas that I believe we all should try!
20+ Pretty Spring Outfit Ideas You Should Try.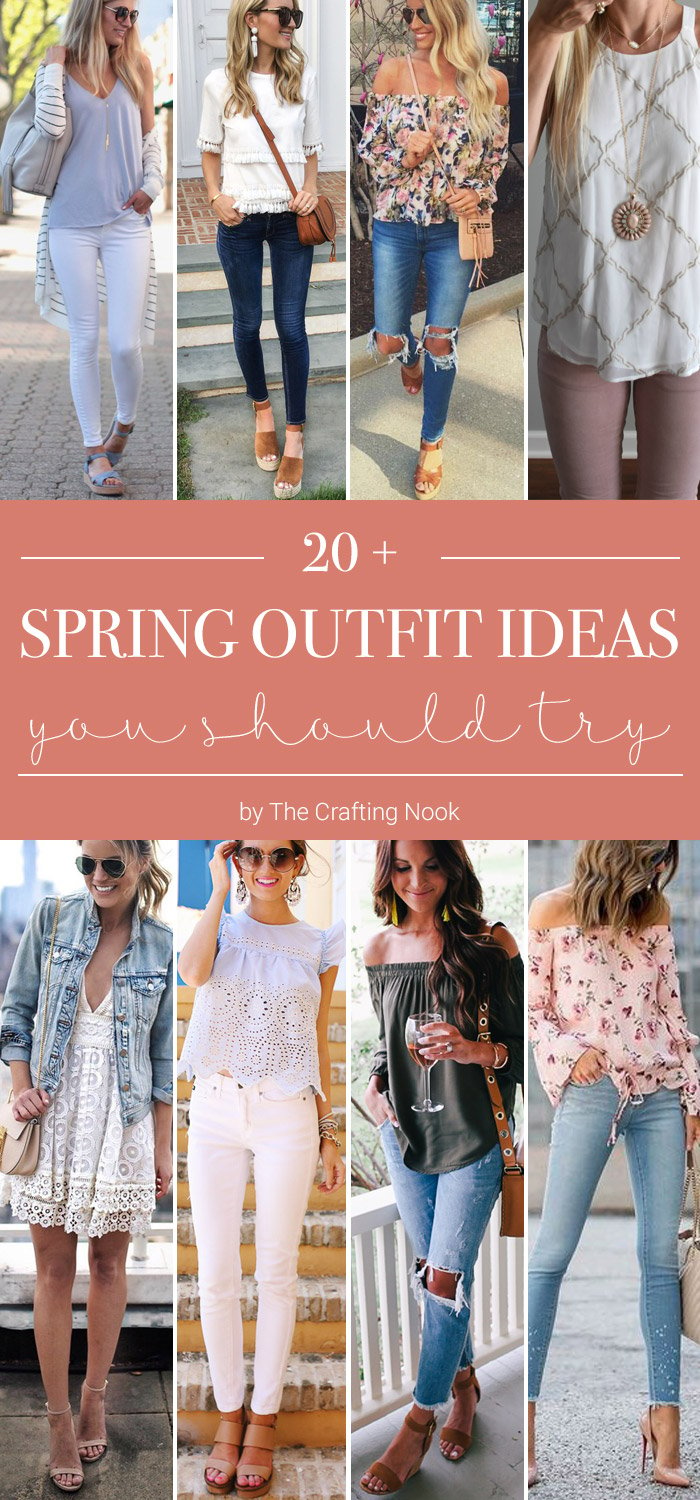 I noticed that stripes are really in. I personally love stripes despite the myth that they make us look… a bit… uhmm… how do I put it? larger? well, you get the idea LOL. We all are gorgeous the way we are so I don't care about stripes. If I like how it looks I'll wear it. I think most of these outfit ideas are comfortable which is a win for me. I like to be pretty dressed but it has to be comfortable, otherwise, I'll go for my yoga pants and sports shirt. Am I too terrible? I probably am but I hate being uncomfortable, not having the freedom to move as I want. How about you?
So, without further ado, let's check out these super Pretty Spring Outfit Ideas You Should definitely Try
Disclaimer: *Just like I do for all my round ups, I get a lot of inspiration from Pinterest. If you are at all familiar with that platform you know there are tons of pictures with no direct links to the original source. Some pictures featured here I found no source for or directed to the wrong one but if you know the source, contact me and I will update this post immediately, thank you so much!
via Life in Pearls and Sport Bras
I couldn't find the actual Original source for this image, but I so love the whole look that I wanted to share. If you happen to be the owner or know who is please let me know and I'll happily fix the credits ASAP!
Find more ideas on the next page…