Now let's decorate it to make it your Rustic Burlap Christmas Wreath!
Using your light beige burlap ribbon start warping your foam form. I overlapped every half of the ribbon so the pool noodle color wouldn't show up and also wrapped from one end of duct tape to the other.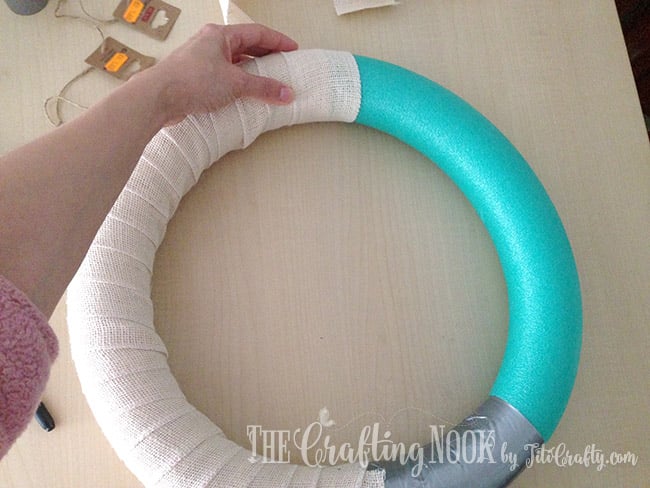 Finish it up wrapping over the duct tape with your natural burlap ribbon. I did it like this because most of the decoration I used was darker, specially the bow.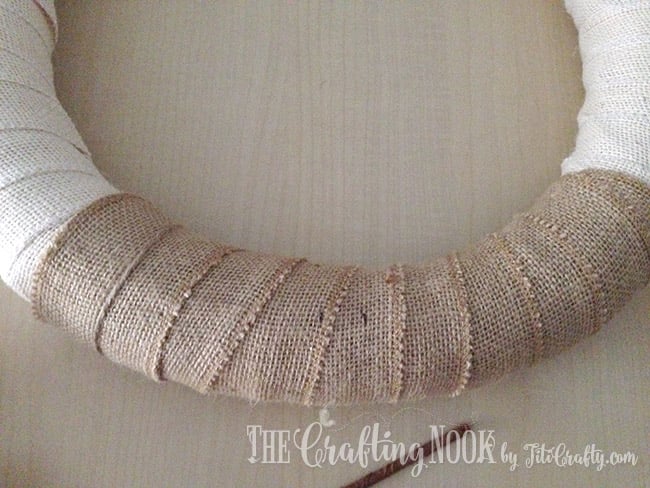 Use twine strips to secure the ends of your burlap ribbon by making a couple loops and making a tight knot. Or you can use pins if you prefer.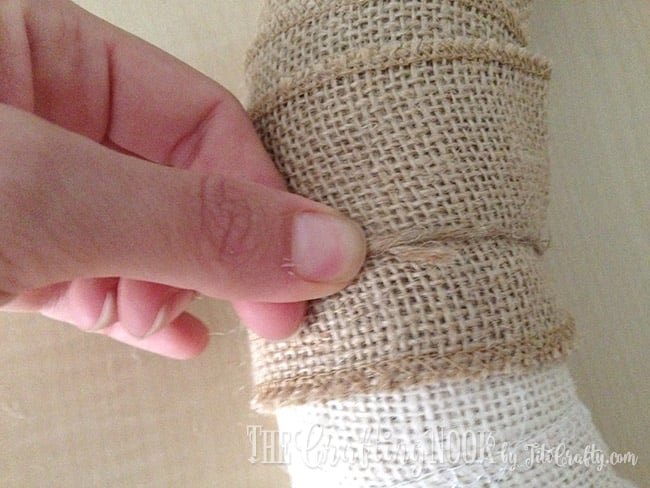 Our foam form is covered!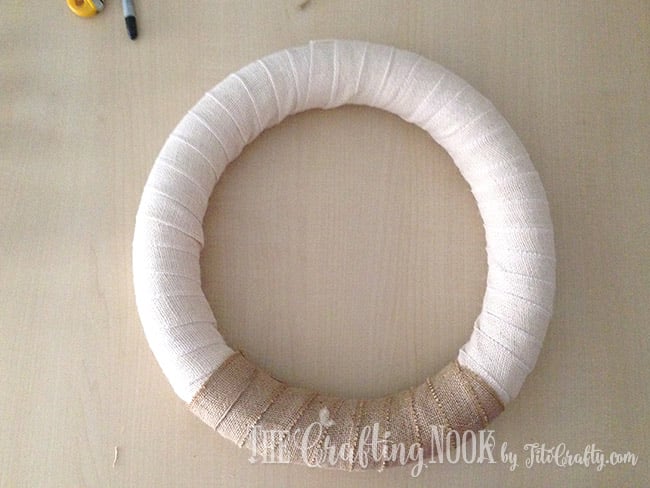 Then take your decorated burlap sprays and bend them so they get a round shape like your foam form.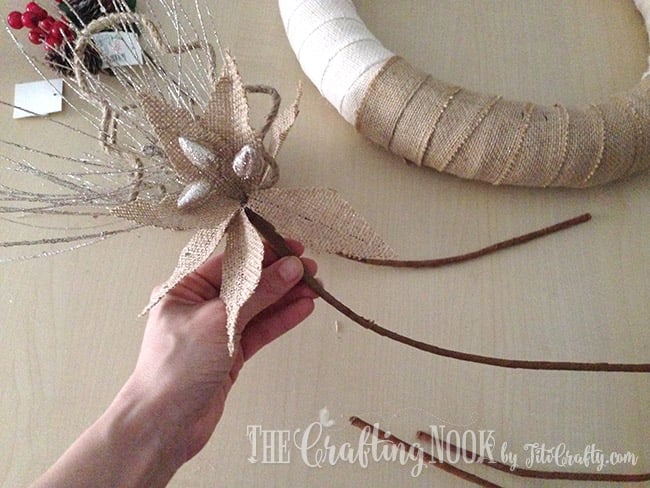 Place 2 of them on each side of your natural burlap ribbon space. Play with the composition as you thing is best for you.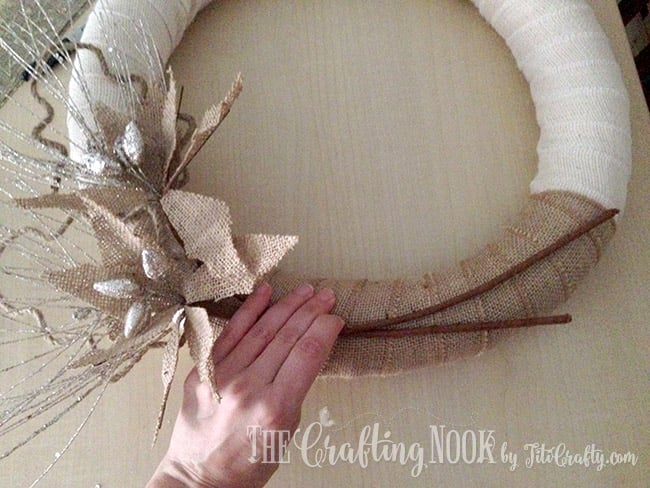 Secure them with a strip of twine. Adjust positions as needed.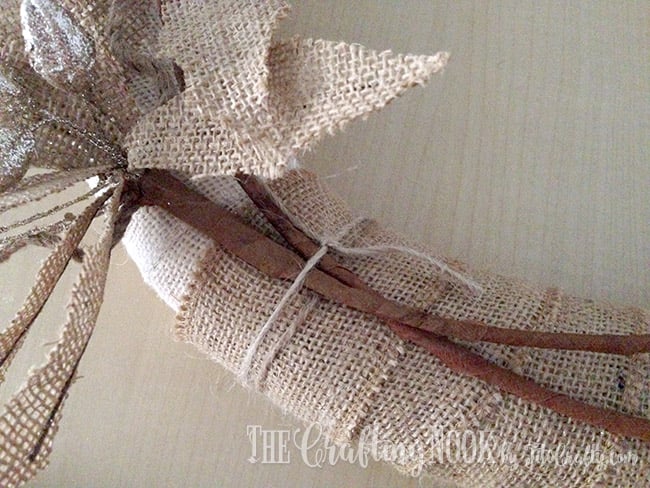 Insert your pinecone spray decor between both branches and make sure it fits into the twine too.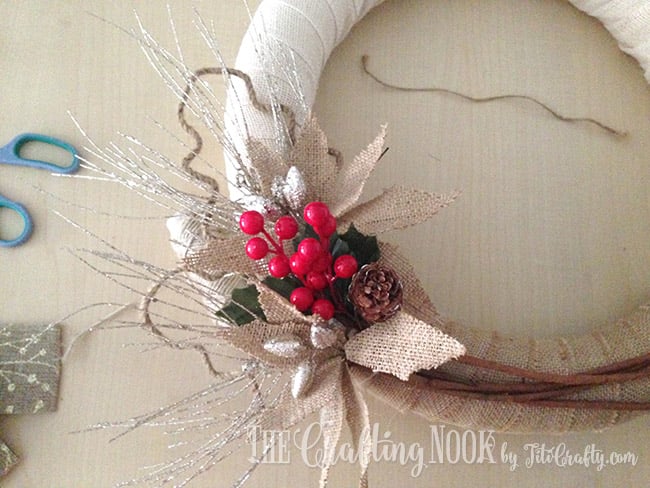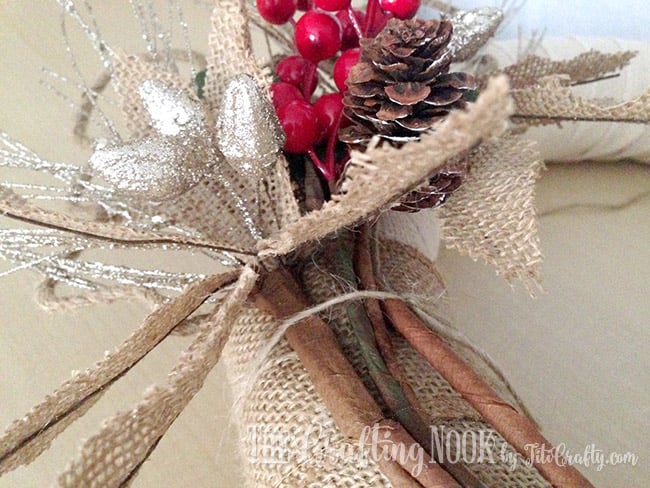 Repeat the process on the other side and place your burlap bow in the middle. Also tie it up with a twine strip.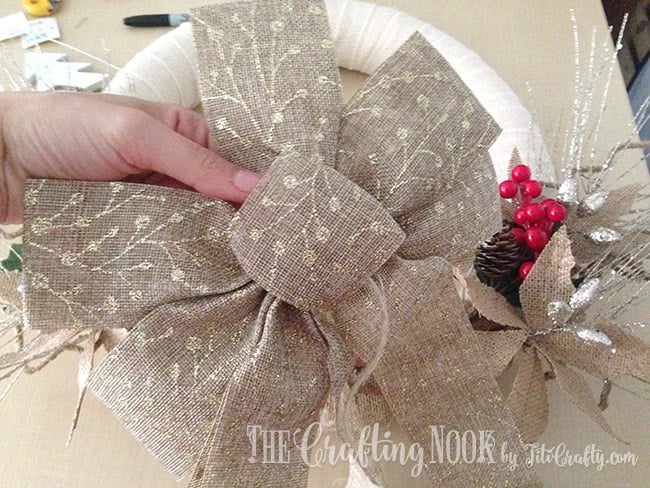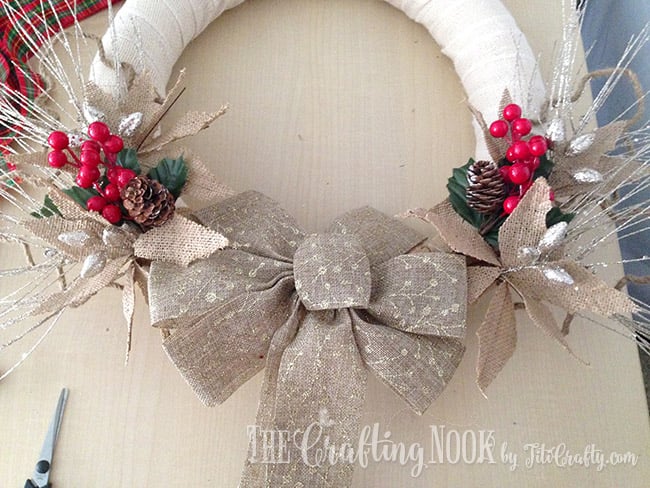 Time to you your plaid ribbon…
Now, take the decor you chose to hang inside and place it where you want it to be, secure it with a twine strip in place.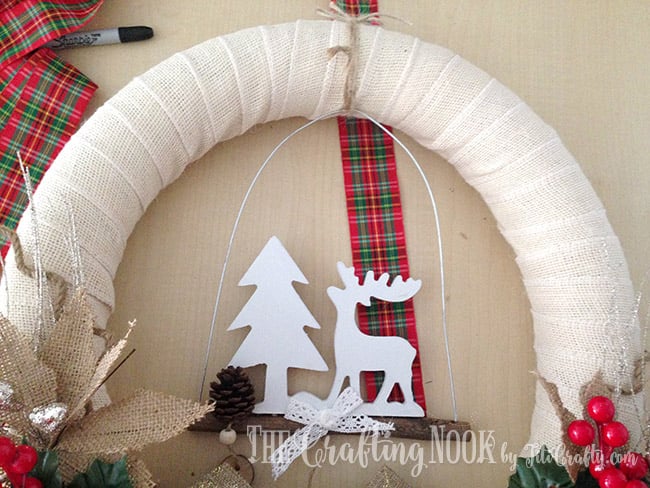 Finally run your plaid ribbon through the wreath and over your hanging decor hanger. Join the ends at the top and tie them into a bow. I did the bow with the wreath already on the door to tie it well to the wreath hanger.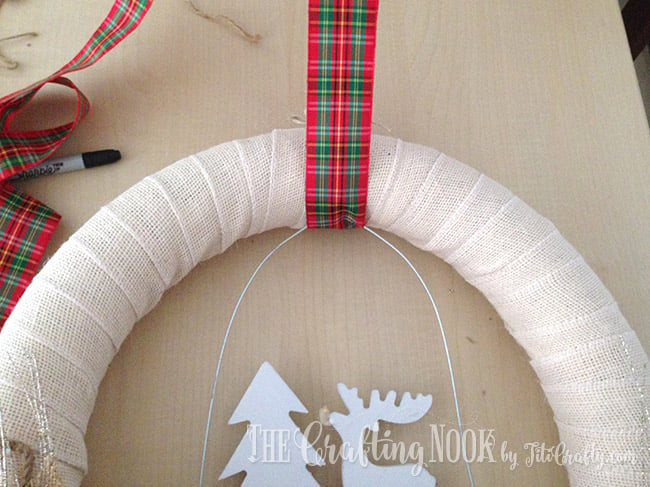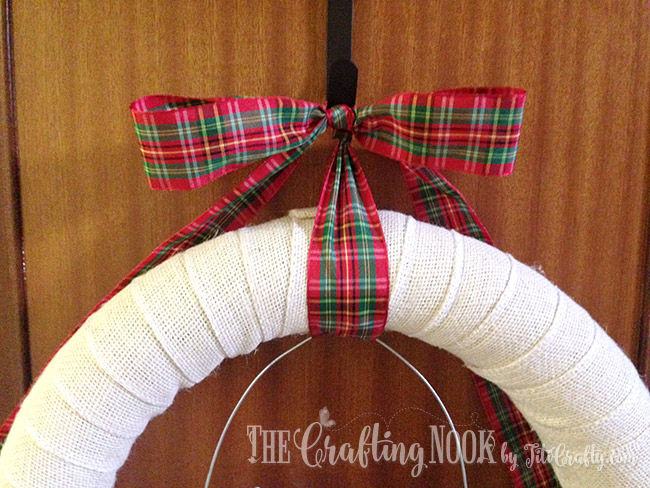 Your Rustic Burlap Christmas Wreath is now ready to be hung. It is perfect for a front door like mine, mantel, or even in your office space. Give it a try and see how fun, frugal, and so quick it can be to get this crafty decor.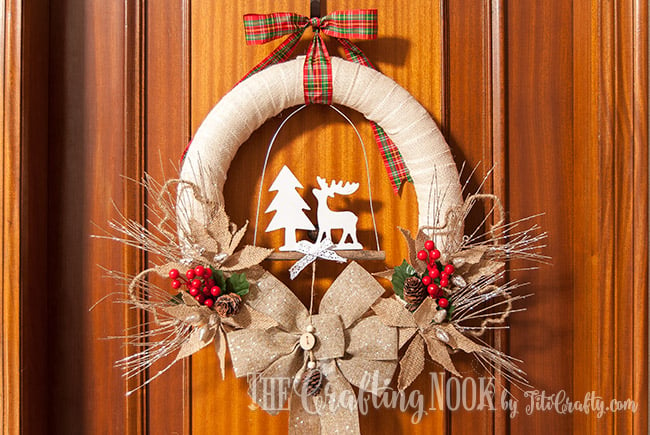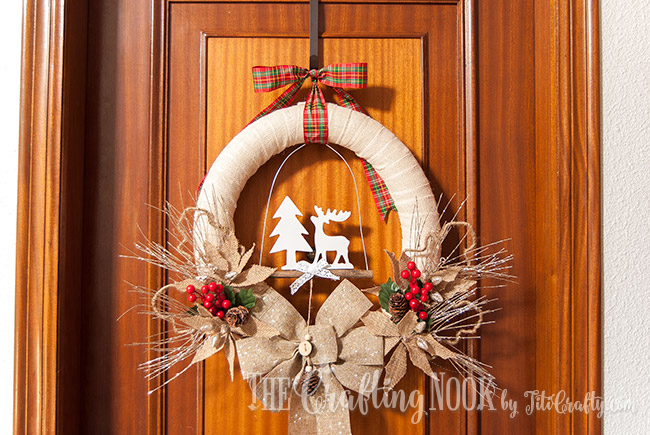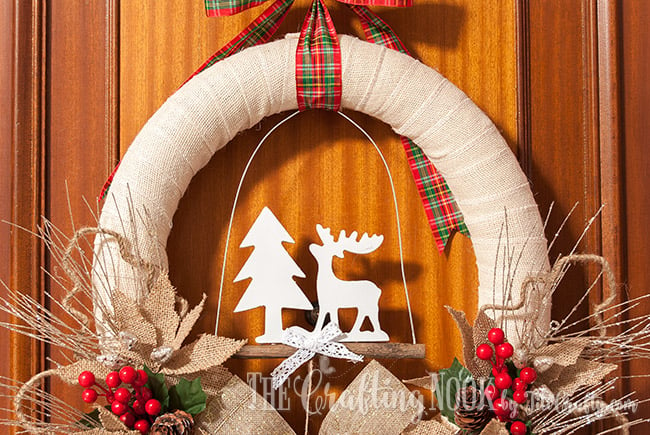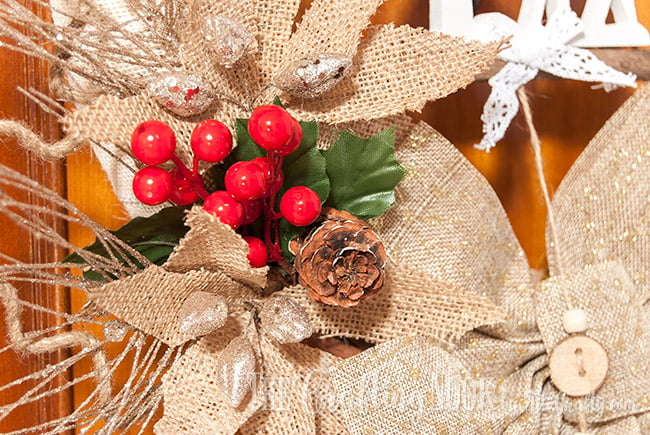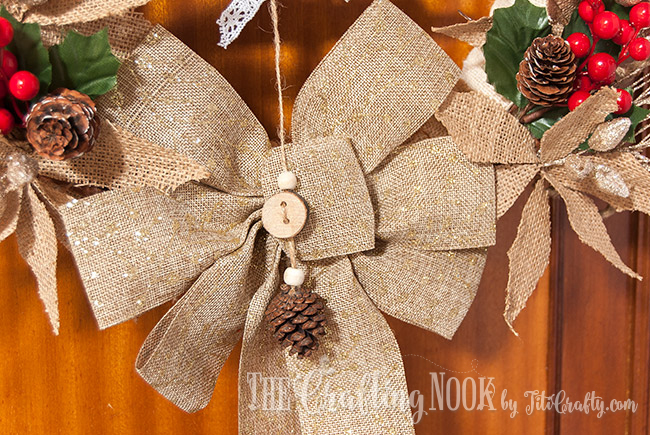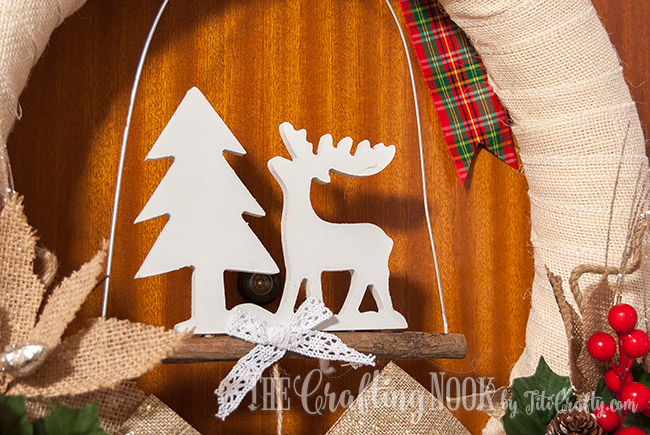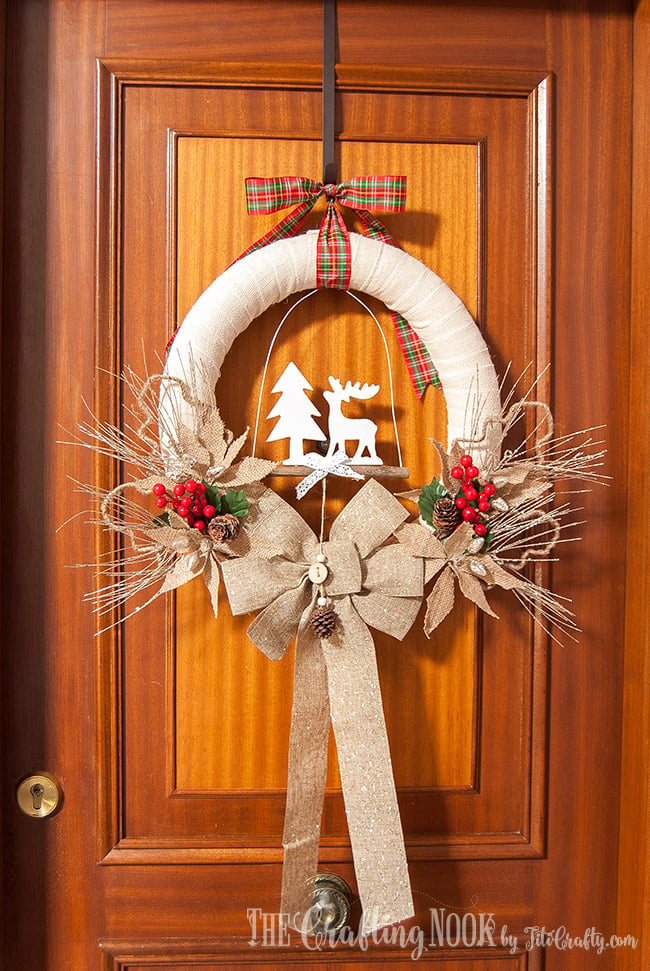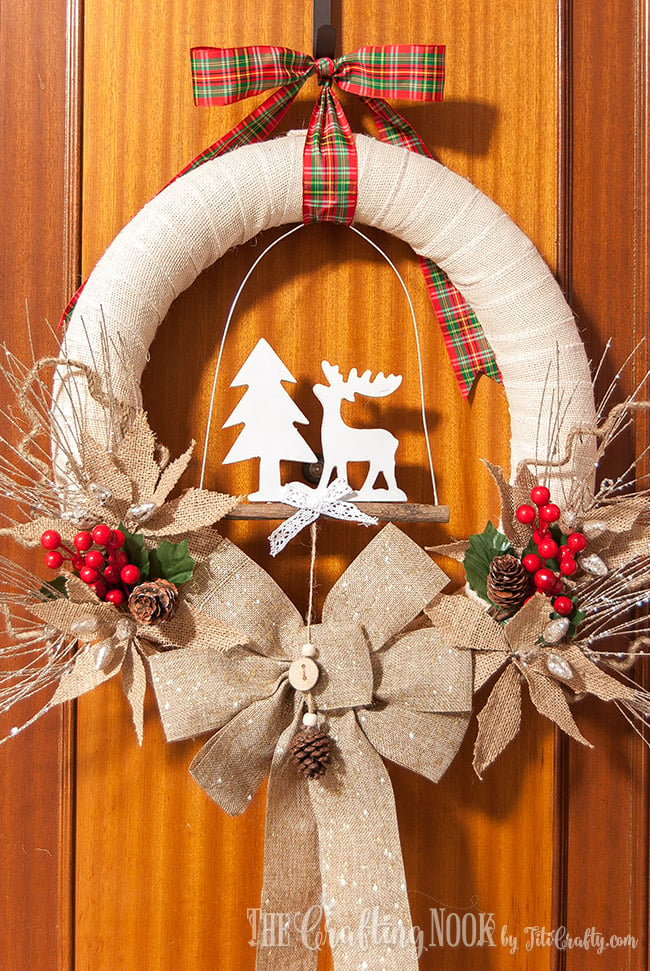 Hope you like this rustic Christmas decor. It can be as inexpensive as you like using supplies you already have at home or even old scraps. Imagination is the limit.
If you enjoy this tutorial please share and leave me your thoughts in comments!
WANNA PIN IT?

I'm sure you might Love these other Christmas ideas too: