Spring is here and we are all so ready to wear gorgeous, casual and feminine outfits, aren't we? I know I am. Seems like stripes is in for the season and let's be honest, stripes has something. Not sure what it is but it's always cute and elegant to wear them.  It doesn't mean other stuff are not in but as far as I could see, stripes are all over and I must say I'm loving it. I'm getting a blast of inspiration to look awesome this Spring. I also noticed a lot of denim out there and I'm a denim girl. I'm loving both trends together, denim and stripes. I'm eager to see what you think!!!  Today I've put together an awesome collection of 20 Trendy Spring Outfit Ideas for your inspiration. I can't stop imagining me in any of these, hope you feel the same!
20 Trendy Spring Outfit Ideas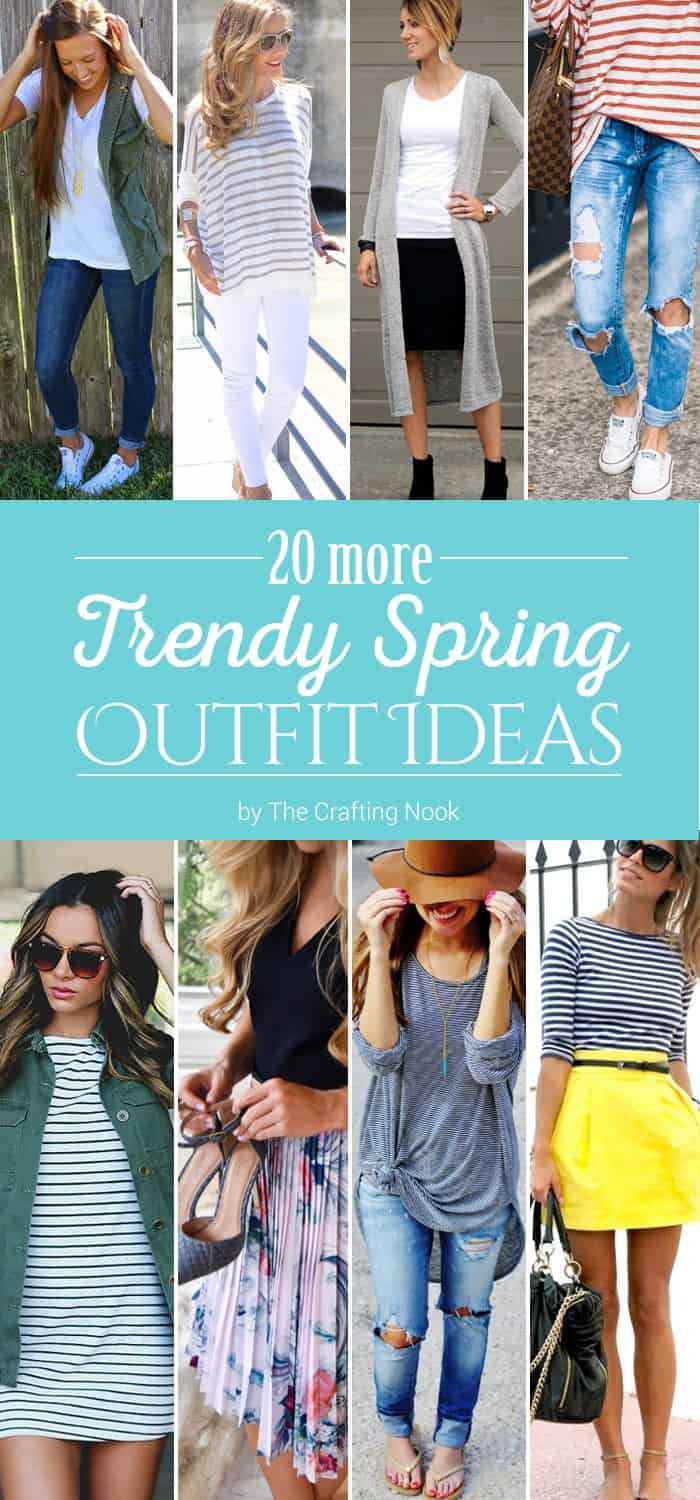 We tend to think or feel that we can never have those outfits, and we couldn't be more wrong. We can get really close with what we have in our wardrobes or with a really low budget it's all about imagination and being smart. Let's use all these ideas as our source of inspiration to create even more gorgeous outfits!!!
I recently shared a first collection of Spring Outfits if you want to check it out. I'm sure you will find a lot more inspiration cute ideas to look gorgeous this Spring! Check out my 30 Cute Spring Outfits to Try Post
Well now, let's Take a look at these Trendy Spring Outfit Ideas and let me know which one you love the most!!!!