27+ Easy DIY Halloween Costumes for Kids
Get creative this Halloween! Explore 27+ Ideas for adorable and Easy DIY Halloween Costumes for Kids. Unleash spooky fun and let imaginations run wild
Yayyy! Halloween is just around the corner, are you ready yet???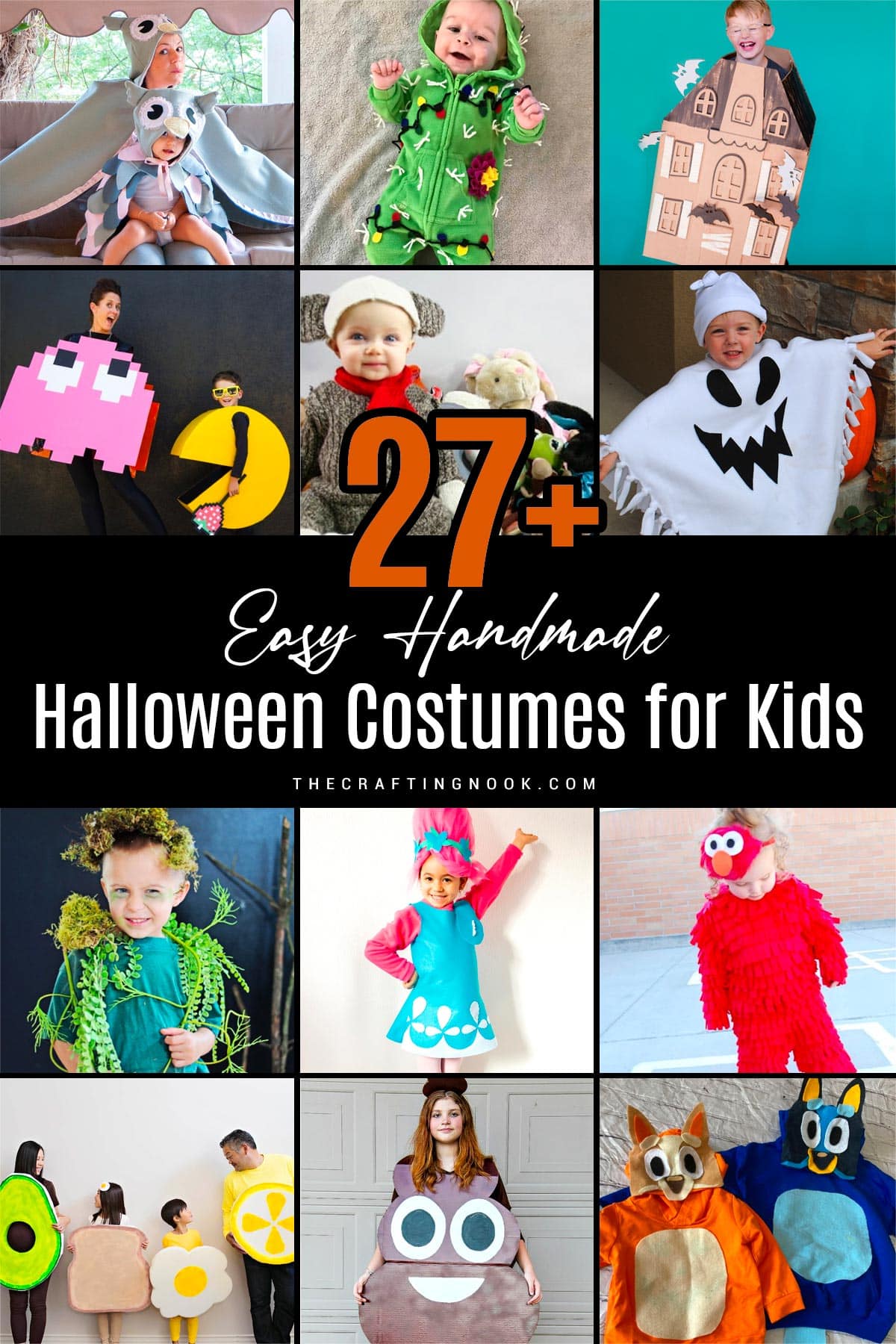 27+ DIY Kids Halloween Costumes
Isn't Halloween super exciting??? Parties, tricks, treats, friends, costumes, jokes, scary movie nights… I love it!
But can I tell you a secret I haven't enjoyed Halloween as much as I have this year. Maybe because of all of you my readers, maybe also because my girl is growing so I have a doll now LOL.
I remember that I made Long ago, back in university time, a Grim Reaper costume with all the accessories LOL. It was so much fun. Apart from that I don't remember having actually made a costume or wore for that matter before. Weird huh? Where was I during my childhood???.

Aaaaanyway, this is the costume I made for Emma and me. I worked so hard on it because I'm not even a sewer and I didn't even hat the patterns LOL. But I can assure you I had a lot of fun putting it together and it turned out super cute. Hope you like it
Collection of Easy DIY Halloween Costumes for Kids
CRAFTING SUPPLIES YOU MIGHT NEED
Cardstock and cardboard
Paper
Pipe Cleaners
Beads
Black paint
Black spray paint
Yarn
Felt
Plastic spiders
Duct Tape
Craft foam
Ribbon
Plastic trash bags
Embroidery hoops
among other ideas
TOOLS:
Scissors
Cutting machine
Sewing Machine
Before we begin, be sure to follow us on Pinterest, Facebook, Instagram, and YouTube, and also sign up for our email list (at the end of this post), so you'll never miss a post!
Disclaimer: *My roundups are only for inspiration ideas. Just like I do for all my round-ups, I get a lot of inspiration from Pinterest. If you are at all familiar with that platform you know there are tons of pictures with no direct links to the original source. Some pictures featured here I found no source for or directed to the wrong one but if you know the source, contact me and I will update this post immediately, thank you so much!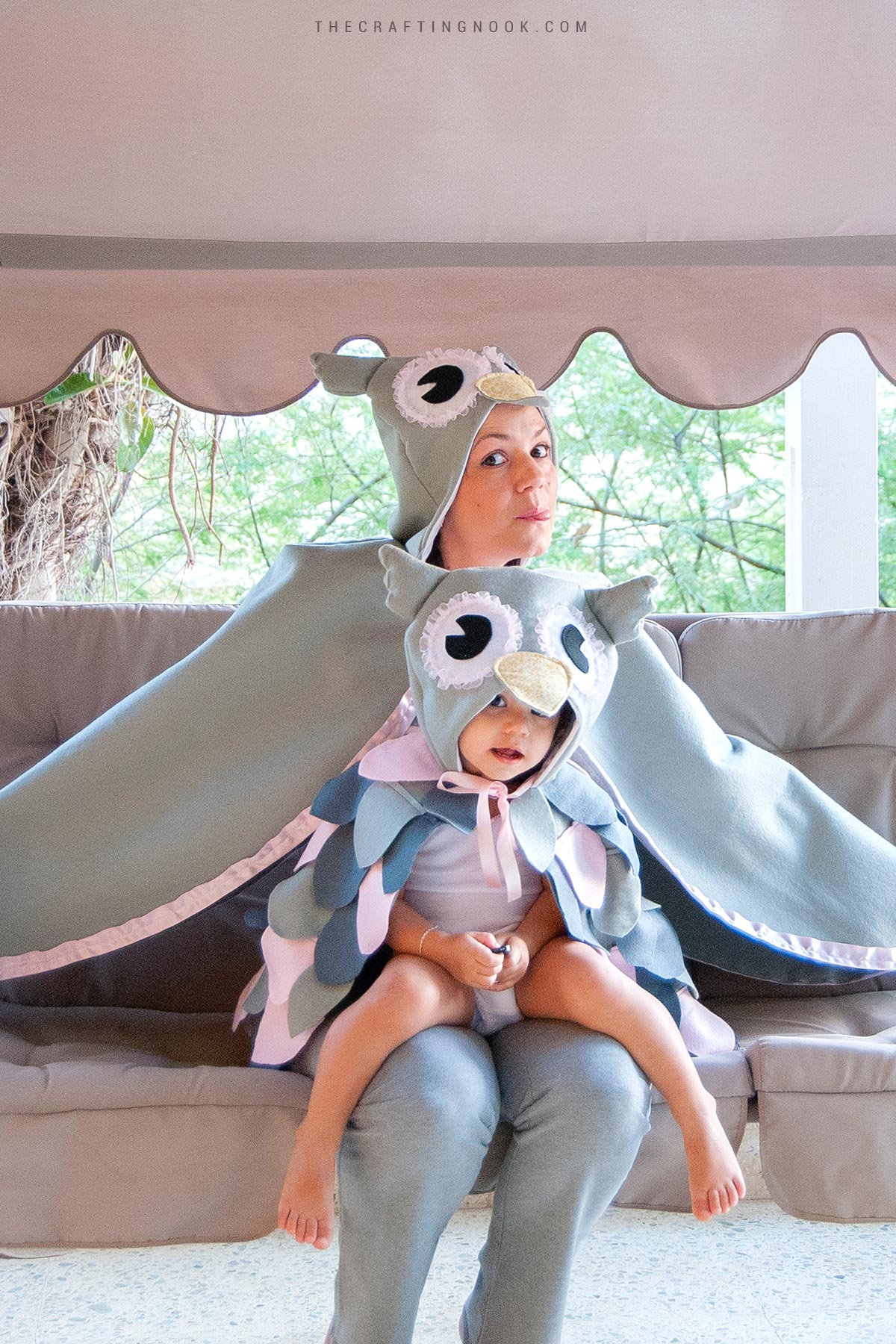 These DIY owl costumes for mom and daughter were pretty easy to make and completely cost-effective. The entire Owl Costume is made with felt, so no hemming is necessary! Just a few decorative details and lots of love!
Mommy and Me Halloween Owl Costume by…. well me LOL.
2. How to Make Poppy Troll Costume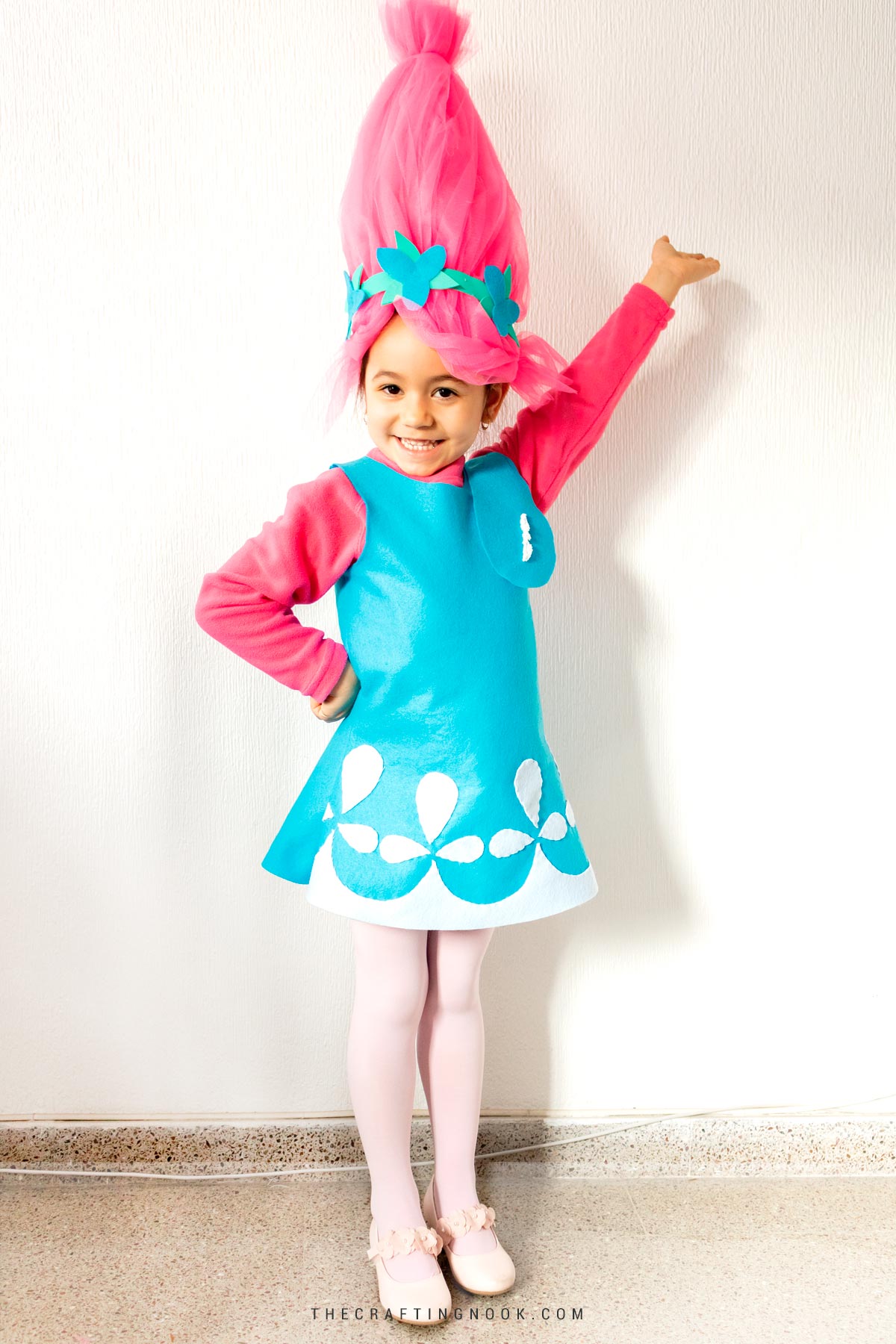 This Poppy Troll Costume Tutorial will make your little troll the hit of the party. You can have this Poppy Troll costume done in about 2 to 3 hours and you don't need to be a pro to make it. Also, you don't need a pattern and will fit any size. Cool right?
3. Cactus Costume for Baby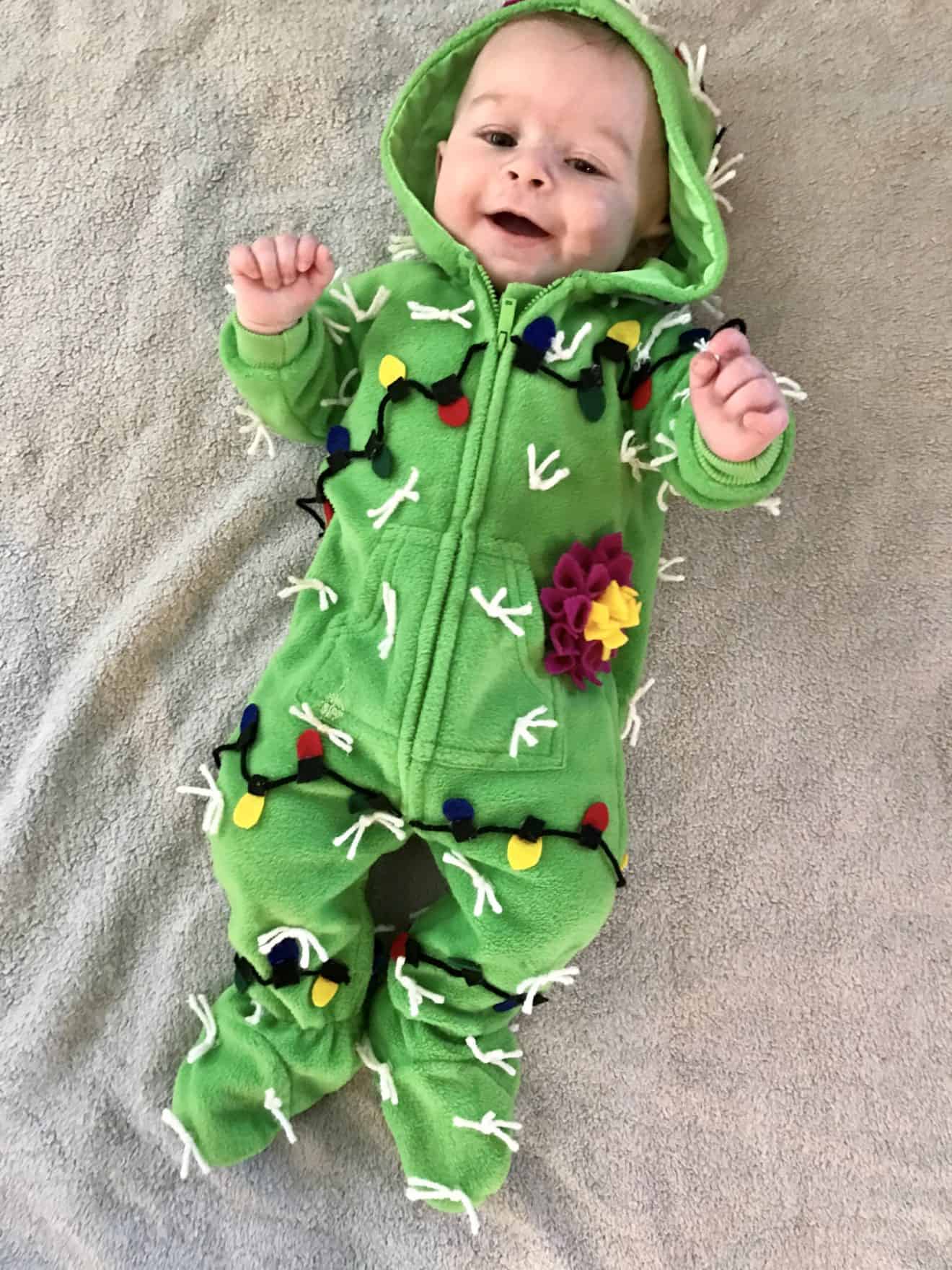 Take some time and make your baby into an adorable cactus for Halloween. I show you how to make a cactus costume
4. No-sew owl costume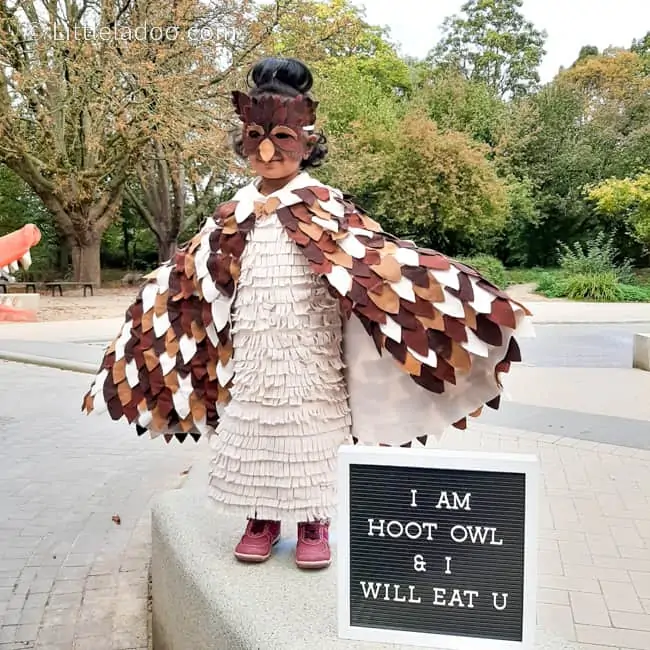 You can make this pretty owl costume for your child even if you have zero sewing skills. This tutorial will show you how.
5. DIY Candy Bar Halloween Costumes
These candy bar costumes are fun for all ages. They are easy to make using felt and some simple sewing.
6. Spiderweb Costume
You need a black sweat jacket and black leggings for this spiderweb costume. You can see that the zipper is pink, but it really doesn't matter! So use any black sweat suit, sweat shirt, t-shirt or jacket that you have.
7. Diy Bluey Costume For Kids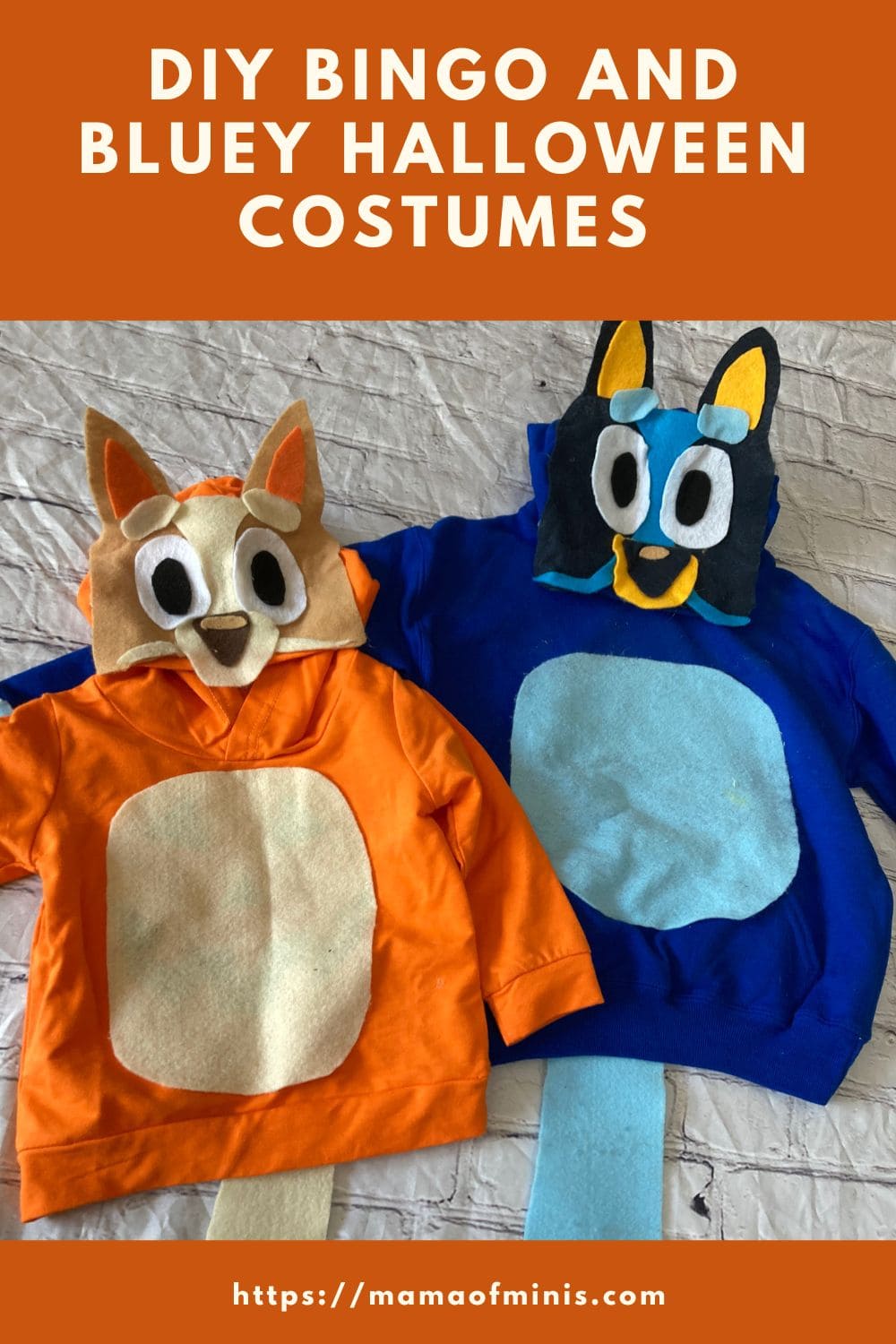 This DIY Bingo and Bluey costume tutorial shares how to make the perfect costume for siblings based on the hit TV show. It uses sweatshirts, felt, and hot glue and involves no sewing. Adorable and fun costume kids will love!
8. Diy Skeleton Halloween Costume For Kids & Adults
Here is a simple, last-minute, easy no sew Halloween skeleton costume idea you can make with normal clothes and some white tape. This Halloween costume is so effective that it is suitable for adults as it is for kids.
9. DIY Nature Halloween Costumes You Can Make At Home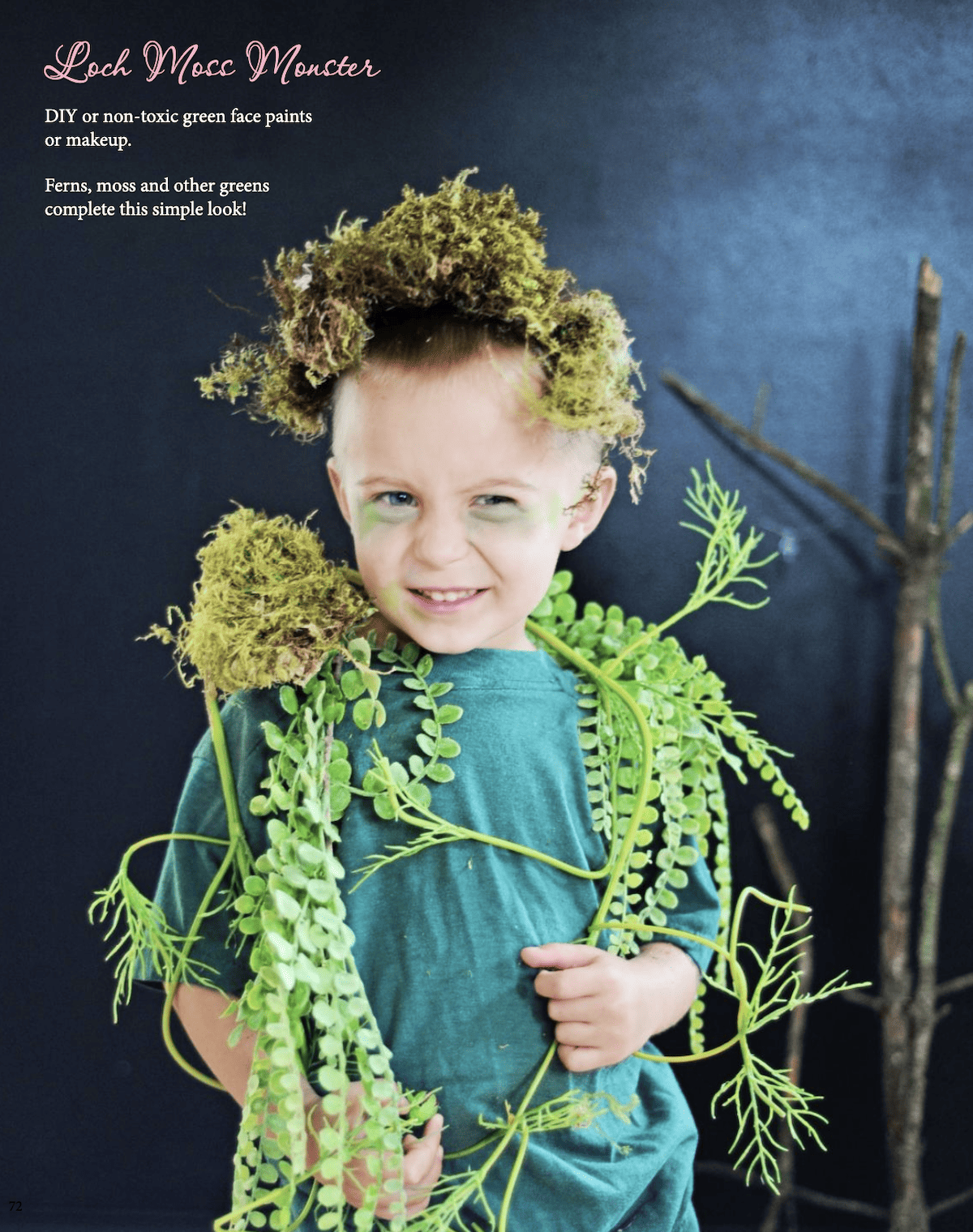 From a Child of Nature to the Loch Ness Monster, photographer Alana Beall has created these beautiful nature inspired Halloween costumes. They're simple enough you can create from what you already have on hand… or from a thrift or craft store trip.
10. DIY Haunted House Halloween Costume
Decorate a cardboard box using craft paint, attach muslin to create shutters, and add paper and wire to fashion bats.
11. DIY Homemade Lemon-Lime Halloween Costumes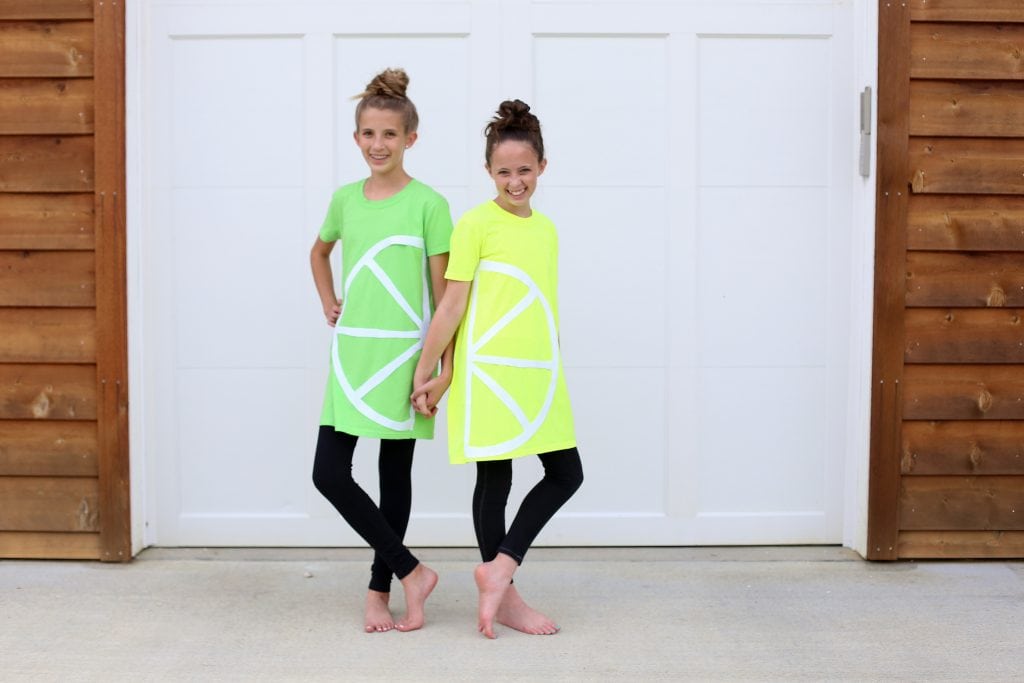 Whether you're best buds or sisters, this super-duper simple Halloween costume is perfect for all ages. All you need are some oversized, eye-catching T-shirts to get started. It's gonna be a blast!
12. DIY Bullseye Halloween Costume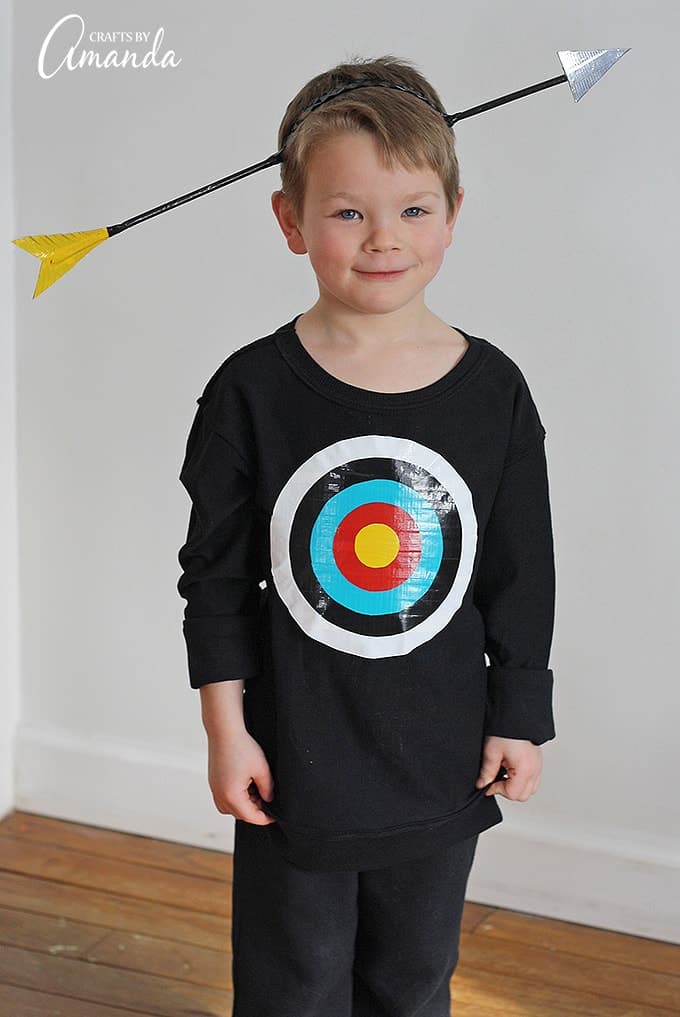 This awesome costume idea is a total lifesaver when you're down to the wire. All you need is some trusty duct tape, and you're good to go. It's a quick and easy solution that hits the bullseye every time!
13. DIY PAC-MAN Halloween Costume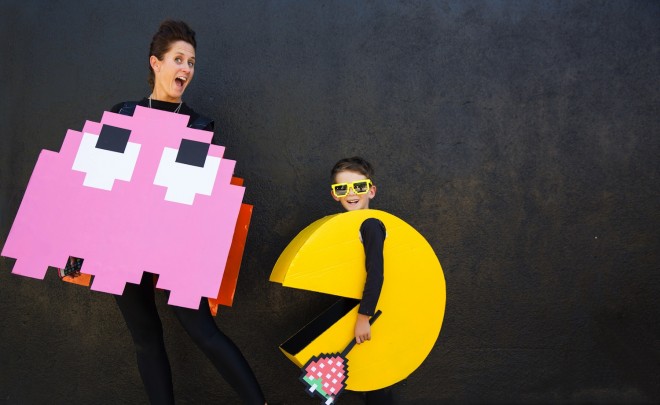 This DIY PAC MAN Halloween costume is sure to stand out when your kid is trick or treating! Cheap to make, and fun to put together.
14. DIY Ghost Halloween Costume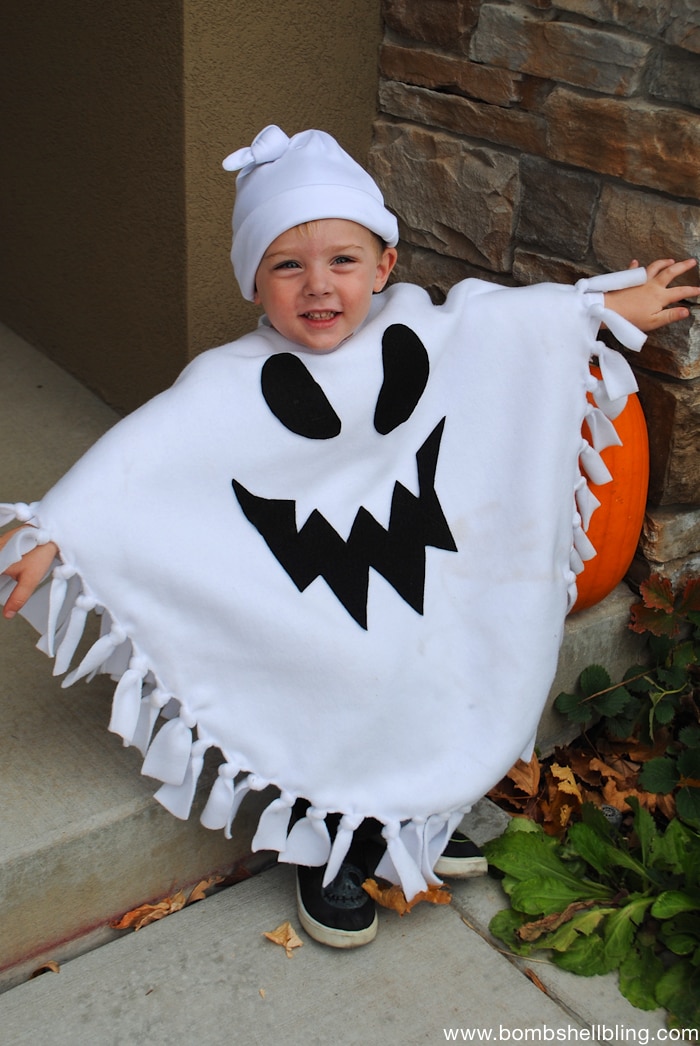 Make a cute no-sew ghost costume for your little spook with this tutorial. Ghost ponchos are so much cuter than the traditional sheet-over-the-head costume and safer too!
15. DIY Penguin Halloween Costume
This super cozy costume is a piece of cake to make! All you need is some fleece and batting, and voilà! Your kiddo will look absolutely adorable waddling around in this suit. Imagine the cuteness overload!
16. DIY Bat Halloween Costume
Making these bat wings is a breeze – just grab some black felt and boning, and you're good to go! And guess what? The mask is a piece of cake too! All you gotta do is print it out and stick it on a pair of sunglasses. Easy peasy, right? Let's get crafty!
17. family Avocado Toast Costume
This family Avocado Toast Costume theme is so fun! You can mix and match pairings and if you have more than 4 in your family, why not add bacon and coffee to make it a breakfast theme!
18. How to Make A Poop Emoji Costume For Kids
19. MEOW! Easy DIY Kitty Cat Costume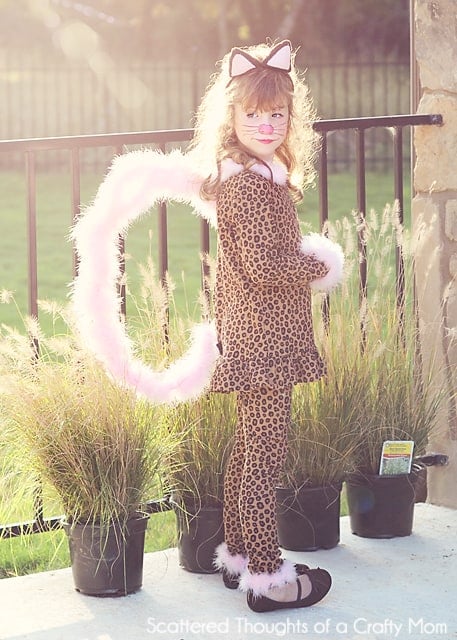 by The Scattered Thoughts of a Crafty Mom
20. SCRAPPY UNICORN COSTUME
22. No-Sew Care Bear Costumes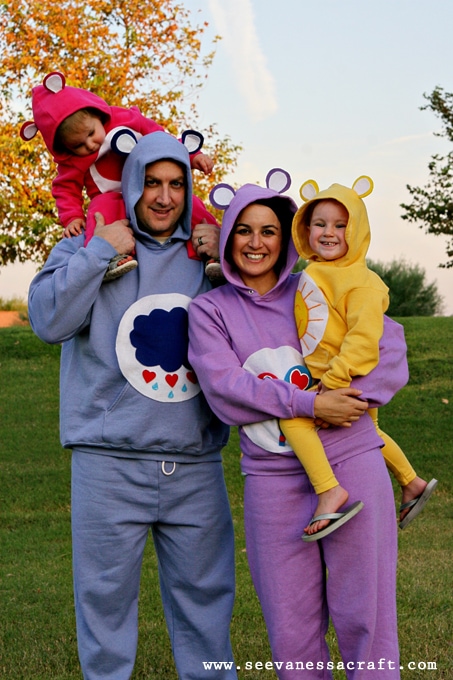 These costumes are fairly easy to make and no sewing was involved. Let us know if you spot a Care Bear family trick-or-treating around your neighborhood this year!
23. Homemade Angry Birds Costume for under $7!
by I'm the crazy lady with all the babies.
24. Last-Minute Kids' Owl Costume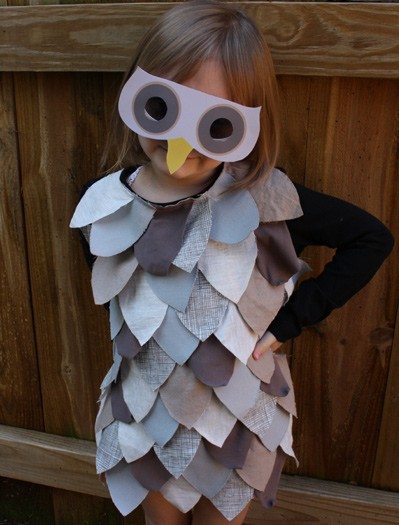 Still looking for a Halloween costume for your kiddo? Here's an easy way to turn a t-shirt into an owl costume in a couple of hours.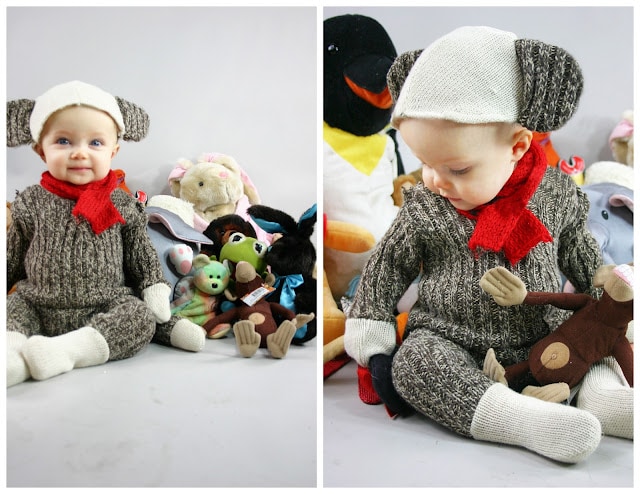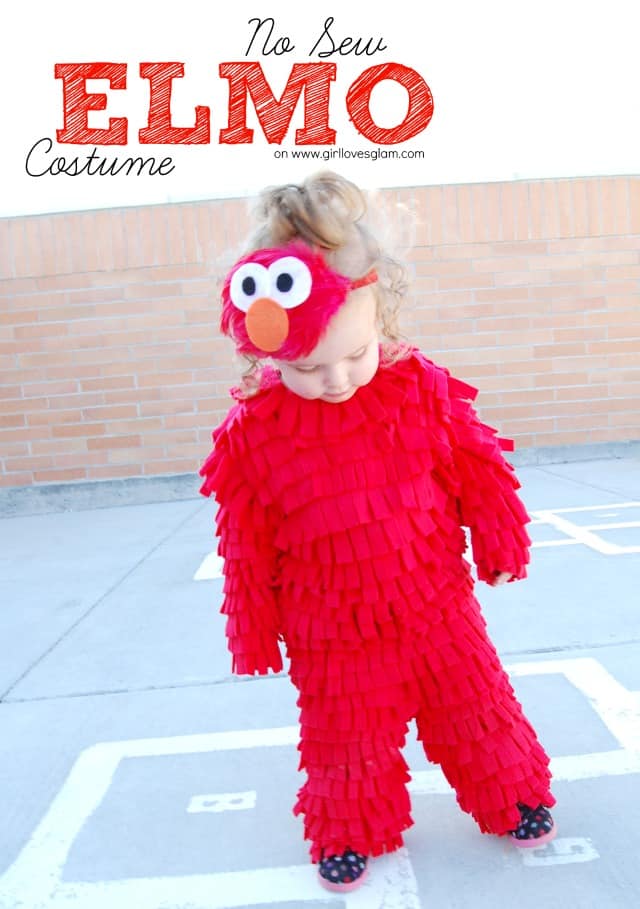 What do you think my lovely readers??? Aren't them gorgeous and Spooky cute????
Frequently Asked Questions
Do you need to have any particular sewing skills to make these costumes?
These outfits are easy for beginners to make, so you don't need expert sewing skills. You only need to know some basic sewing techniques, like sewing in a straight line and doing simple hand sewing.
How much time does it need to create these do-it-yourself costumes?
How long it will take to make the costume depends on how complicated it is and how good you are at sewing. But, because these costumes are made to be simple, most of them can be finished in just a few hours or even less.
Do I have to use any special tools or things to make Halloween costumes?
You don't need any special tools or equipment, just the basic sewing supplies. Make sure you have good scissors to cut fabric and a strong needle for sewing by hand or a basic sewing machine will do the work.
Can we use these costumes again for future Halloweens?
Yes, many of these costumes are strong and can be kept for later use. If you take good care of them, your kids can use them for many Halloweens to come.
More Halloween Decor Ideas to Try
If you enjoyed these Cute Halloween Costume ideas, you might also love these Halloween project ideas too:
Til' next time...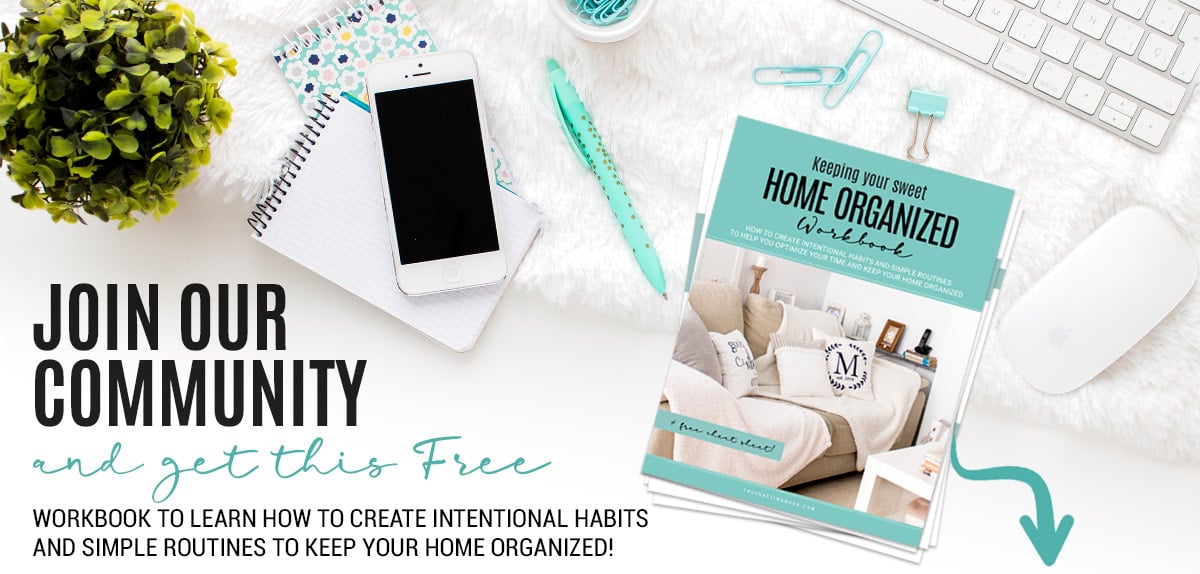 GET INSTANT ACCESS TO THE HOME ORGANIZED WORKBOOK
Plus freebies, printables, exclusive content, tips, stay connected, be the first to know great offers and Product Launches!
Disclaimer: By clicking on the "Yes, I want it" button above you are giving me your consent to collect and use your information according to the law and My Policy Privacy and The Cookie Policy. Zero Spam I promise!