25 Super Yummy Nutella Recipes
These delicious Nutella recipes including Nutella pudding, Nutella brownies, and Nutella cookies are mouthwatering and crazy easy to make.
I have a few obsessions and Nutella is definitely one of them! I'm not the kind of person who gets a whole spoon of Nutella and eat it but anything made with it is so yummy that I could eat them with no control LOL.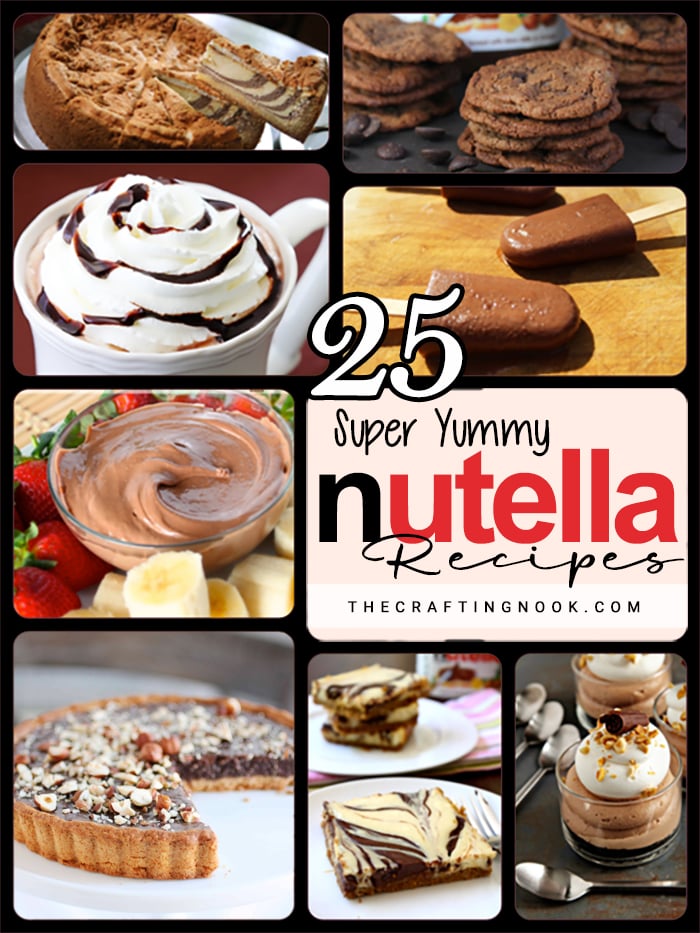 25 Super Yummy Nutella Recipes
Nutella is very particular chocolate that I like with almost anything and anywhere LOL. whatever you make with it tastes so good!!! It is so versatile, the possibilities are endless!
How do you use NUTELLA?
Oh my goodness, the question should be where Nutella doesn't taste good? The possibilities are endless.
For example:
Toast bread slices and then spread over a generous amount of Nutella. Eat while the bread is still warm! Yummmm…
Fill a small bowl with Nutella and use it as a dipping beside a fruit platter.
In my Opinion, the taste of Nutella works best with strawberries, bananas, apples, pears, and kiwis.
I sometimes spread some Nutella on top of a peeled banana and nothing else. Also, it's delicious with crackers or simple cookies.
Just to mention a few…
I'm just drooling at the thought right now.
But Nutella can also be included as an ingredient for delicious baked desserts. Nutella just always seems to make some of the best desserts that my whole family loves. They are incredibly easy but turn out amazing every time.
Check out these amazingly delicious recipes I have collected for you from my favorite bloggers!
Please make sure to Pin from the original blog post!
NUTELLA DESSERT RECIPES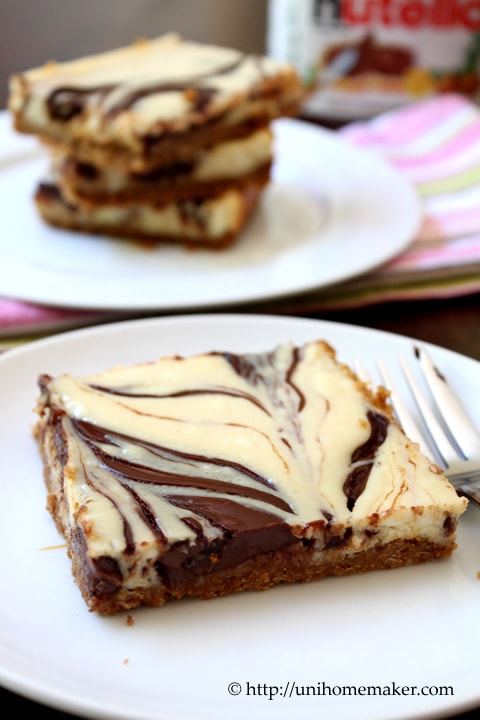 Nutella Swirl Cheesecake Bar by Uni Homemaker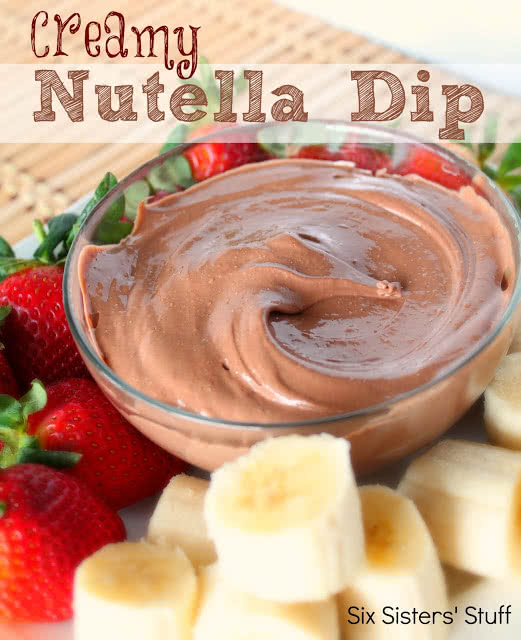 Creamy Nutella Dip by Six Sister's Stuff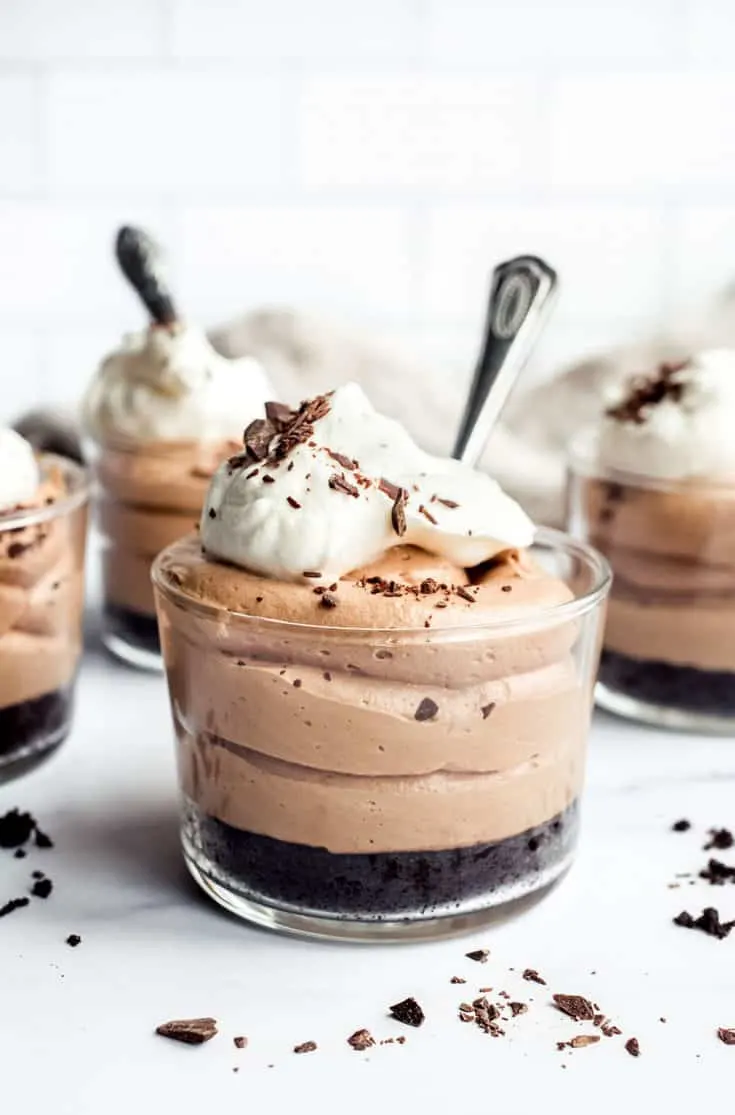 No Bake Nutella Cheesecake by My Baking Addiction
Texas Sheet Cake with Nutella Glaze by Remodelaholic.
Nutella Cupcakes by Bakers Royale.
Fudgy Nutella Chocolate Cake by Roxana's Home Baking.
Nutella Cupcake Recipe by My Baking Addiction.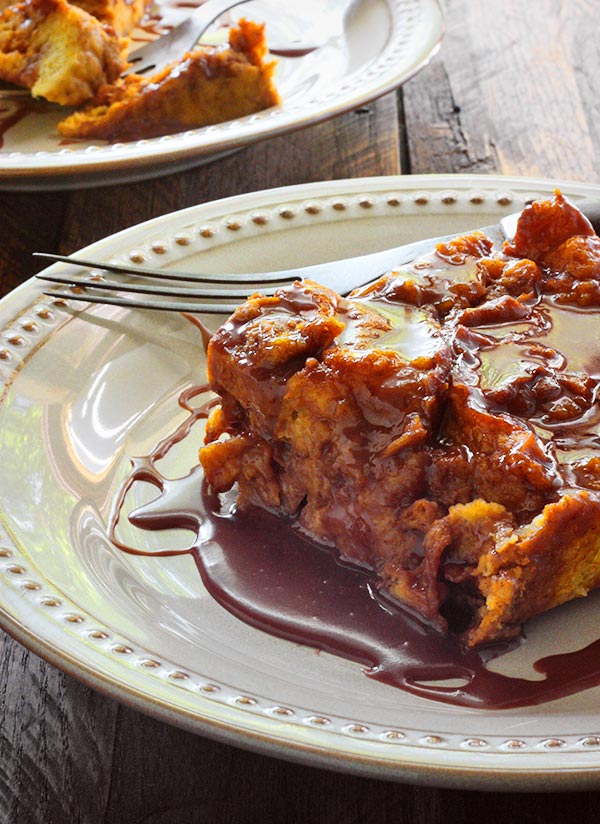 Pumpkin Bread Pudding with Nutella Glaze by Soup Addict.
Nutella-Stuffed Brown Butter + Sea Salt Chocolate Chip Cookies by Ambitious Kitchen.
Nutella Cream Filled Profiteroles by Plain Chicken.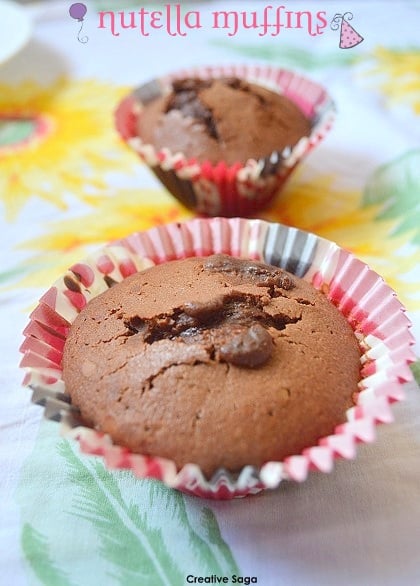 3 Ingredients Nutella Muffins/Brownie by the Creative Saga.
Nutty For Nutella by She Knows Food & Recipes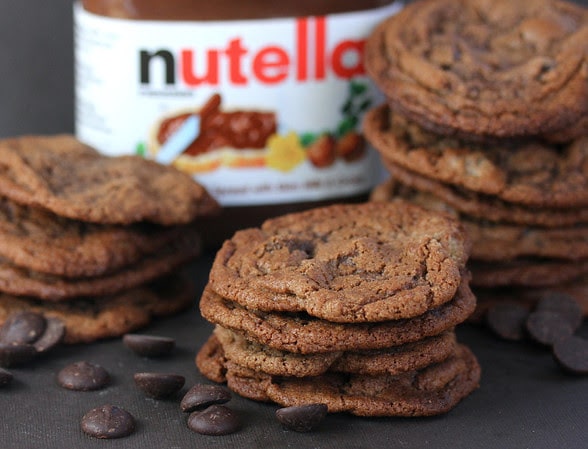 Nutella chocolate chip Cookies by Liv Life
Nutella Reese's Cups by Making The world Cuter.
Nutella Scone for Club: Baked by Lulu the Baker.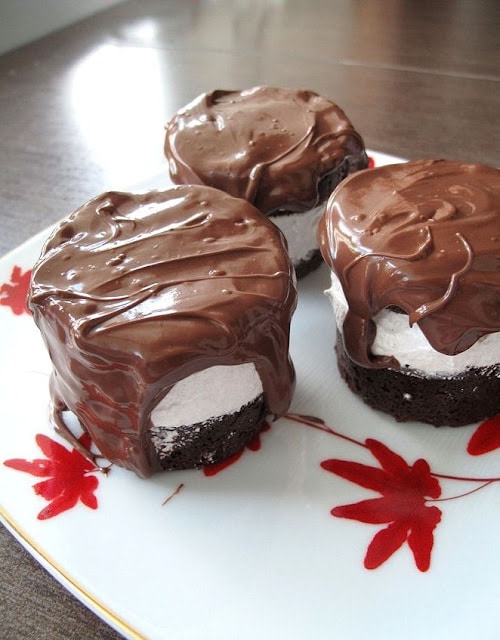 Nutella Ding Dong Cake by Foodiva's Kitchen
Nutella shortbread Cookies with Bananas and Almonds by Steamy Kitchen Recipes.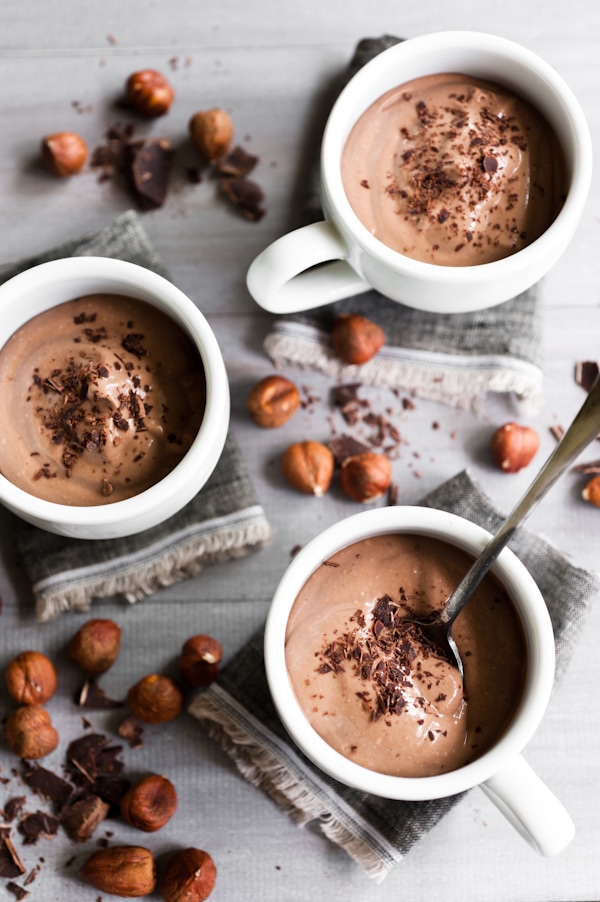 Nutella Pudding by Minimally Invasive.
Nutella Hot Chocolate by Gimme Some Oven
Nutella Popsicles by The Darling Detail
And I made these crepes a while ago and I can tell it was a success at home LOL.
Nutella Stuffed Crepes with Bananas
SO…. What do you think????? Yummy or what??? I'm so hungry, I could have them all!!!!
Make sure to check out Dana's post by clicking on the image below.
And Also make sure to check back each Thursday for another roundup posts
Did you miss any past roundup? Here you have them:
30 Spider and Bats Halloween Decorations
12 DIY Kids Halloween Animal Costumes
Til' next time...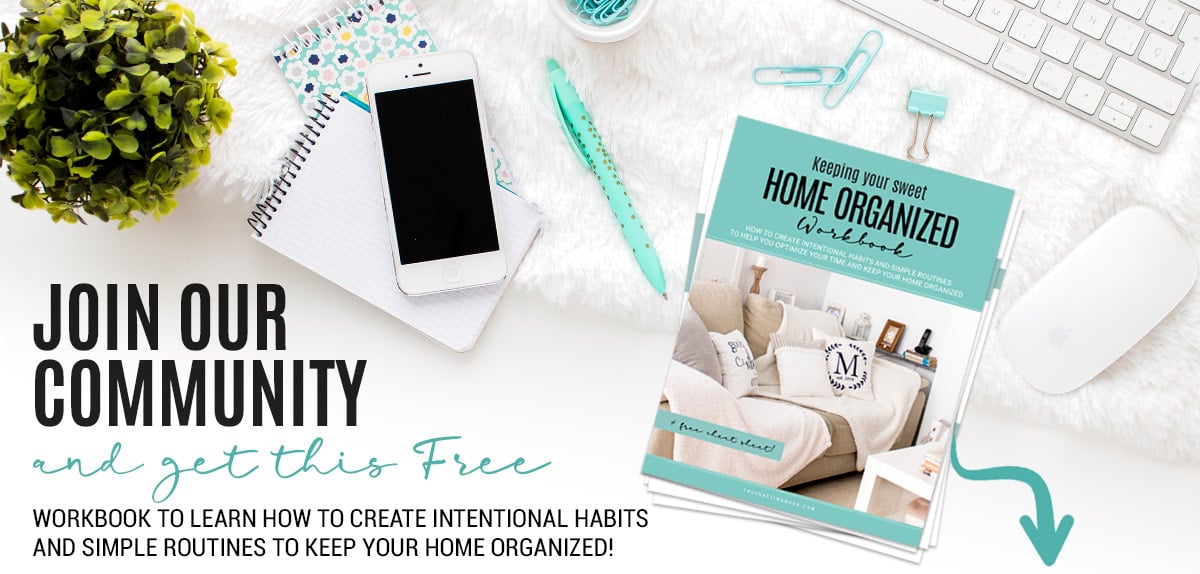 GET INSTANT ACCESS TO THE HOME ORGANIZED WORKBOOK
Plus freebies, printables, exclusive content, tips, stay connected, be the first to know great offers and Product Launches!
Disclaimer: By clicking on the "Yes, I want it" button above you are giving me your consent to collect and use your information according to the law and My Policy Privacy and The Cookie Policy. Zero Spam I promise!