Hello lovely readers! Aren't you ready for scarves and boots? Oh my! I so am! I'm eager to feel the fresh and cool breeze on my face. I like summer, seriously I do but when you live in a place where power is crazy expensive and can't afford air conditioning all day, summer it's  for a couple weeks and then you are ready for fall! I've enjoyed my summer and now I'm ready to fast forward a little bit and start enjoying the fall! To start that mood with the right foot, I have collected 30 Fall outfits to inspire you as much as it inspired me! Love all the fun colors and love that the cardigans and oversize sweaters are so in! LOVE it!
30 Fall Outfits to Inspire You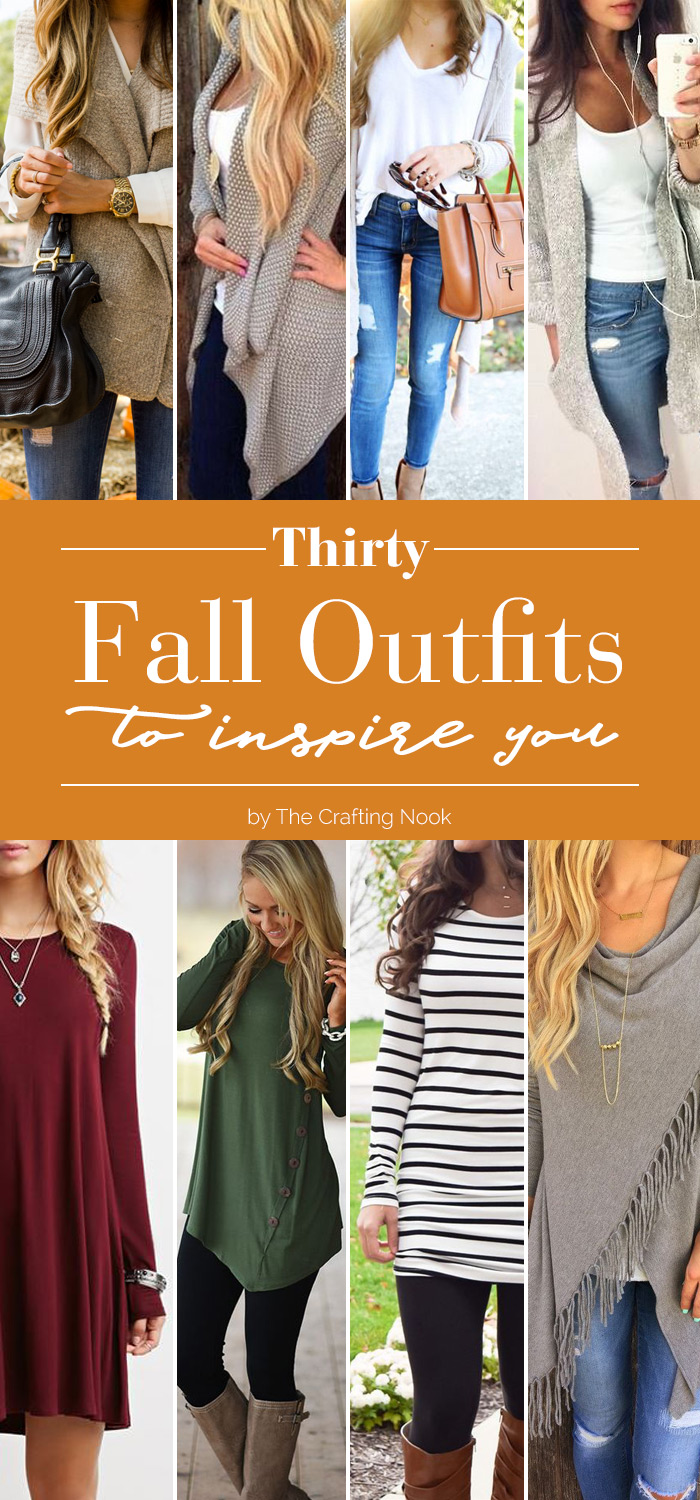 I also LOVE LOVE the dresses that are trending… I'm a huge fan of that style, I have always been and the fact that it's in now makes me so happy! That's so my style! I'm already seeing myself in any of these outfits! How about you?
I'm super excited about fall, you can tell right? LOL
Well, How about checking all these gorgeous Fall Outfits???
Let's go!
Disclaimer: *Just like I do for all my round ups, I get a lot of inspiration from Pinterest. If you are at all familiar with that platform you know there are tons of pictures with no direct links to the original source. Some pictures featured here I found no source for or directed to the wrong one but if you know the source, contact me and I will update this post immediately, thank you so much!