This step is optional. Apply puffy paint on top of the central seam of the sneakers. I didn't have a steady hand that day so my line is not steady but I still liked the whole result.
When you are done, glue one ribbon bow on each shoe right on top of the cord where the cord holes begin.
Let it dry for 24 hours in a fresh and ventilated place so it dries really well.
Done! Your Star Rhinestone Shoes are ready to be wore!!!
What do you think?
My girl loved it, specially with her favorite tights!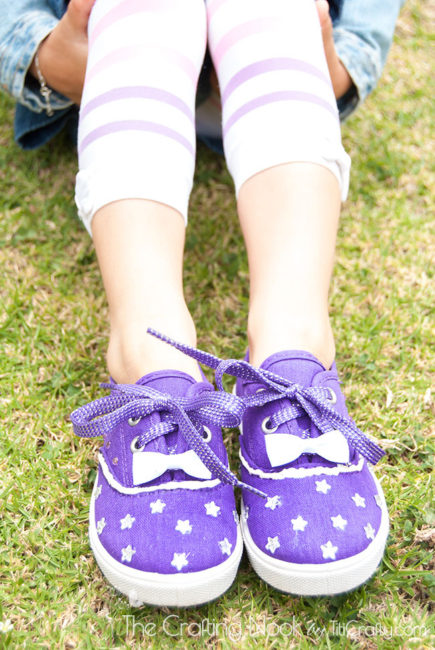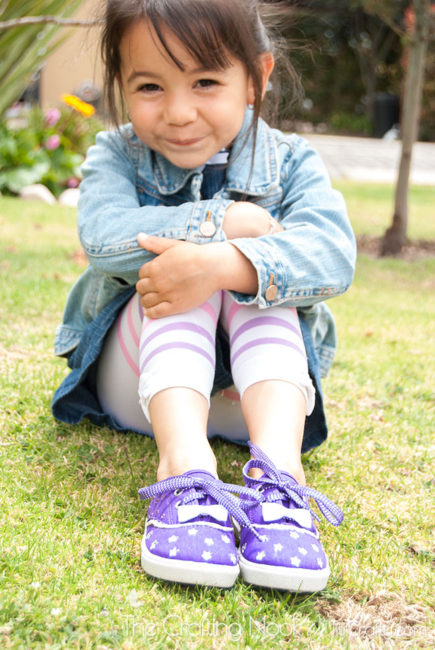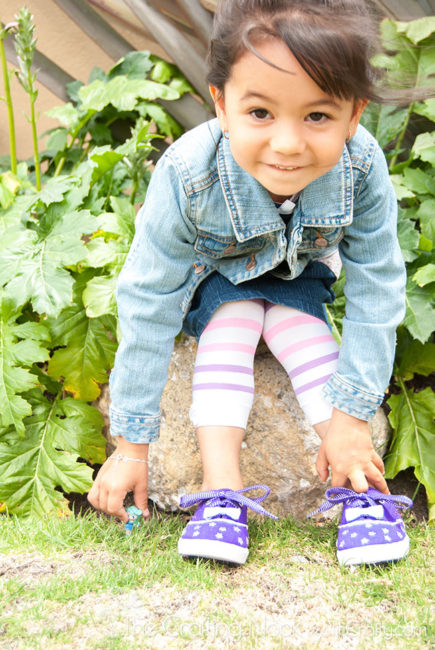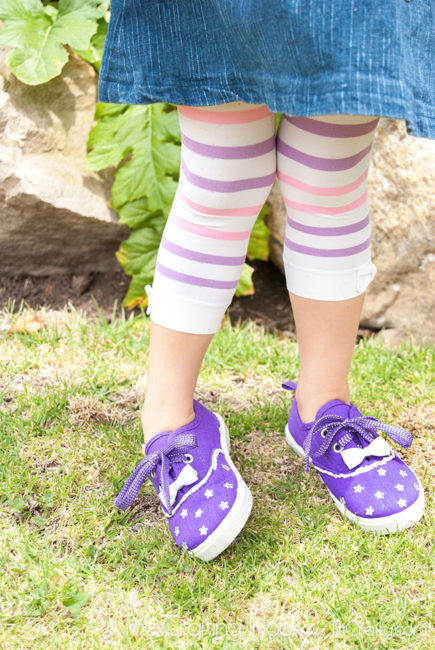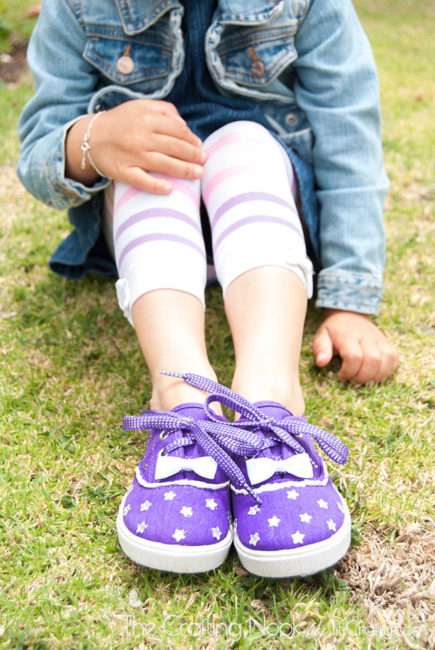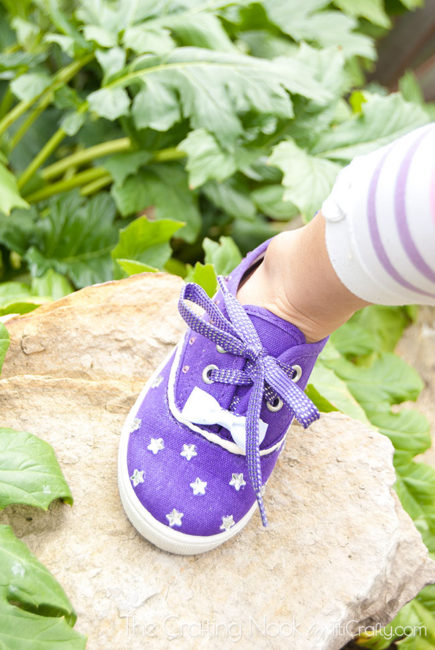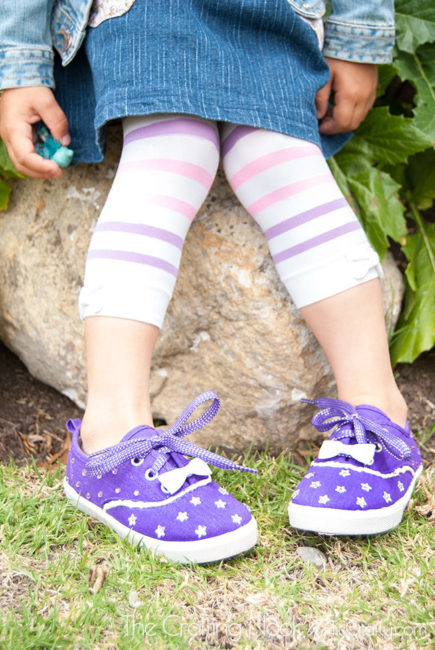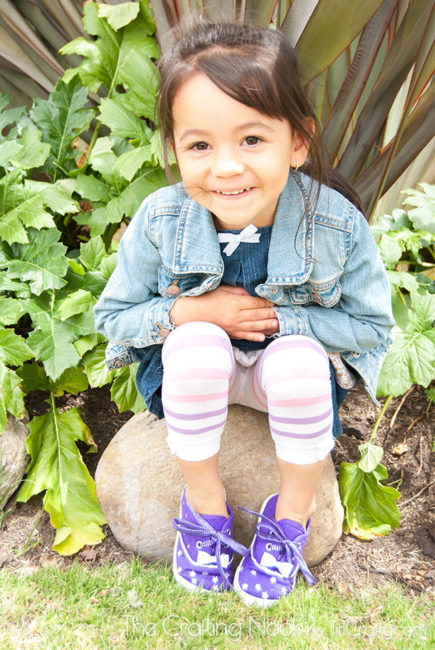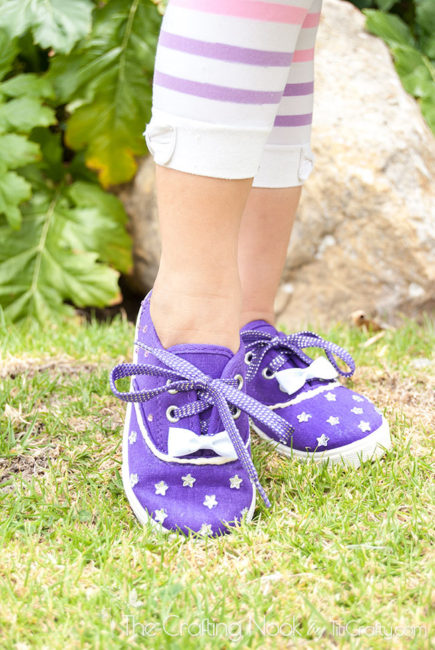 Hope you enjoyed today's easy crafty project and that you stay tuned for more project!
If you like this project, you might also LOVE these too: