I am so absolutely ready for fall. At least emotionally because my house is not even close LOL. I'm so behind on my decoration and to be honest I'm not even sure I'll be able to create a pretty decor this year. So at least I wanted to dream a little with fellow bloggers Fall decor. Who knows, I might get inspired to make something, even if it's a small detail to the home. Moving to the new apartment has involved a huge investment so I've had to put in place strategy to stay on a budget and prioritize each and every expense. For that reason I felt the need to create this absolutely amazing collection with my to 20 favorite Cozy Farmhouse Fall Decor Ideas I found among my fellow blogger friends. I wanted to share them with y'all.
20 Cozy Farmhouse Fall Decor Ideas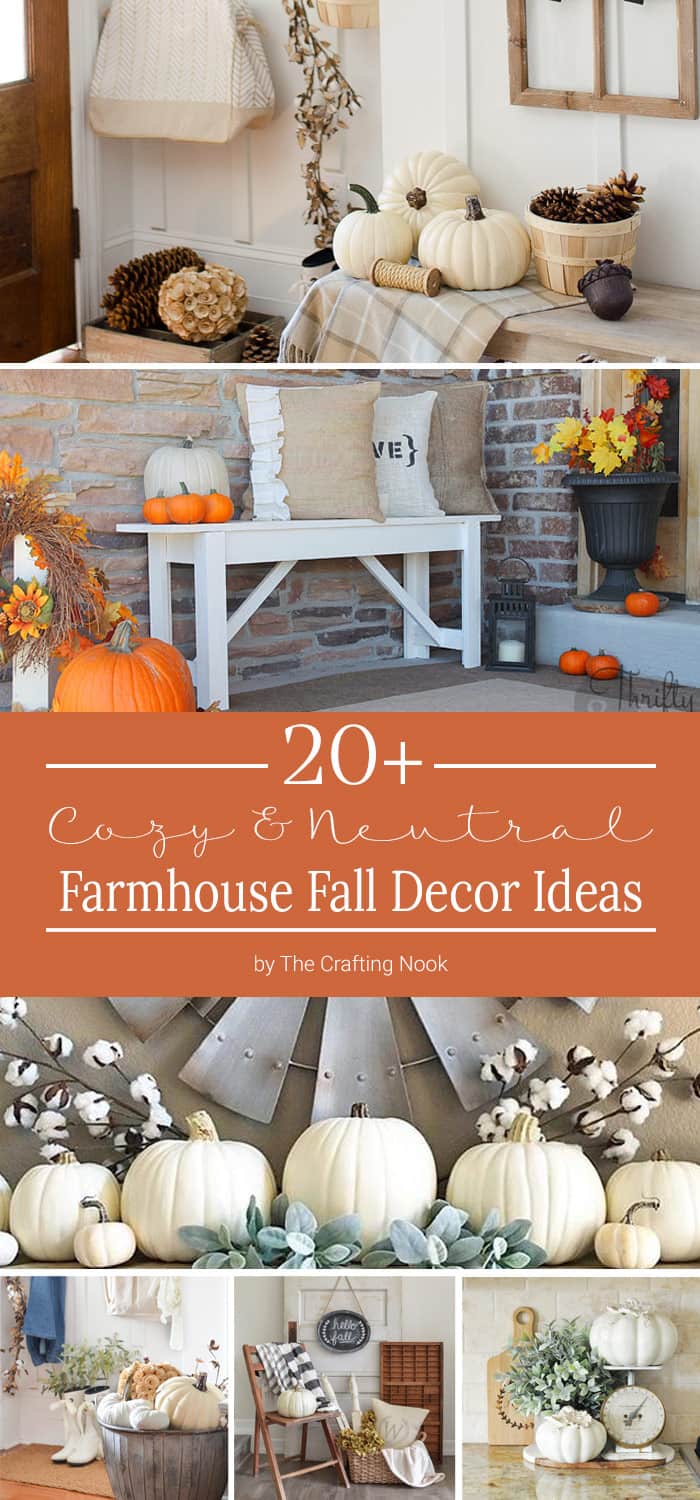 I definitely believe inspiration from dear and respected friends makes us start that motivation engine. If I may say, I would totally love to make most of what you are about to see. I noticed that this year farmhouse colors are covering our beloved pumpkins and they look so darn pretty. Those neutral colors with pops of accent colors make everything so cozy and warm. I'm loving it all. As I said I might end up making something just to feel the excitement of fall!
So, ready for these absolutely gorgeous and Cozy Farmhouse Fall Decor Ideas?
*Disclaimer: All these images and links are only for inspiration purposes because I think all these bloggers are amazing and Just like I do for all my round ups, I get a lot of inspiration from Pinterest. If you are at all familiar with that platform you know there are tons of pictures with no direct links to the original source. Some pictures featured here I found no source for or directed to the wrong one but if you know the source, contact me and I will update this post immediately, thank you so much!
This is my favorite decor. Beth has an incredible taste for home decor and each year she manages to surprises us once more. I am crazy in love with this whole space. How cute is that rosette pumpkin???
This could be my perfect entryway. Love love love everything about it!
This is such a cute way to add rustic touch with the fall essence. Love the mix of the white pumpkin and all the rustic elements.
Perfection! So SO cute. The vintage scale and those white pumpkins are absolutely perfect.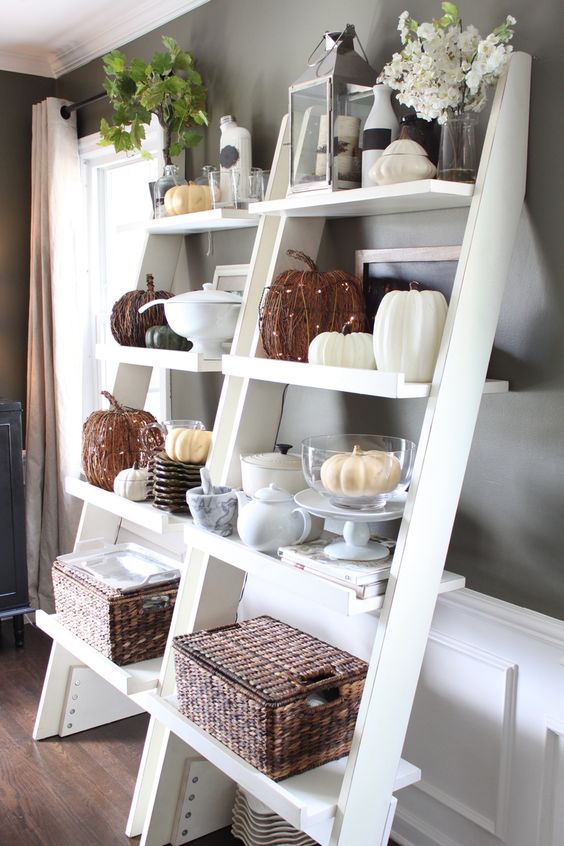 Couldn't find the original source only a source where it's been used. I absolutely LOVE everything about this decoration from the ladder to every little detail. If you happen to know who this photo belongs to please let me know so I can fix link and check the entire post. I might ending making even the ladder. Again, Love everything about this decor.
Here once again Beth makes me crave for fall decor. If I could copy every detail I would. I could totally be her neighbour. That vintage window, with the white/beige pumpkins and that pinecone bucket, not to mention the plaid blanket look so absolutely cozy and inviting. LOVE it.