25 Elegant Thanksgiving Table Decoration Ideas
Thanksgiving is around the corner and I thought it would be fun to look for gorgeous and elegant Thanksgiving Table Decoration ideas to get inspiration flowing. I must tell you these ladies are AWESOME. One table idea is more beautiful than the previous one. It makes me want to have more than one thanksgiving dinner!
25 Elegant Thanksgiving Table Decoration Ideas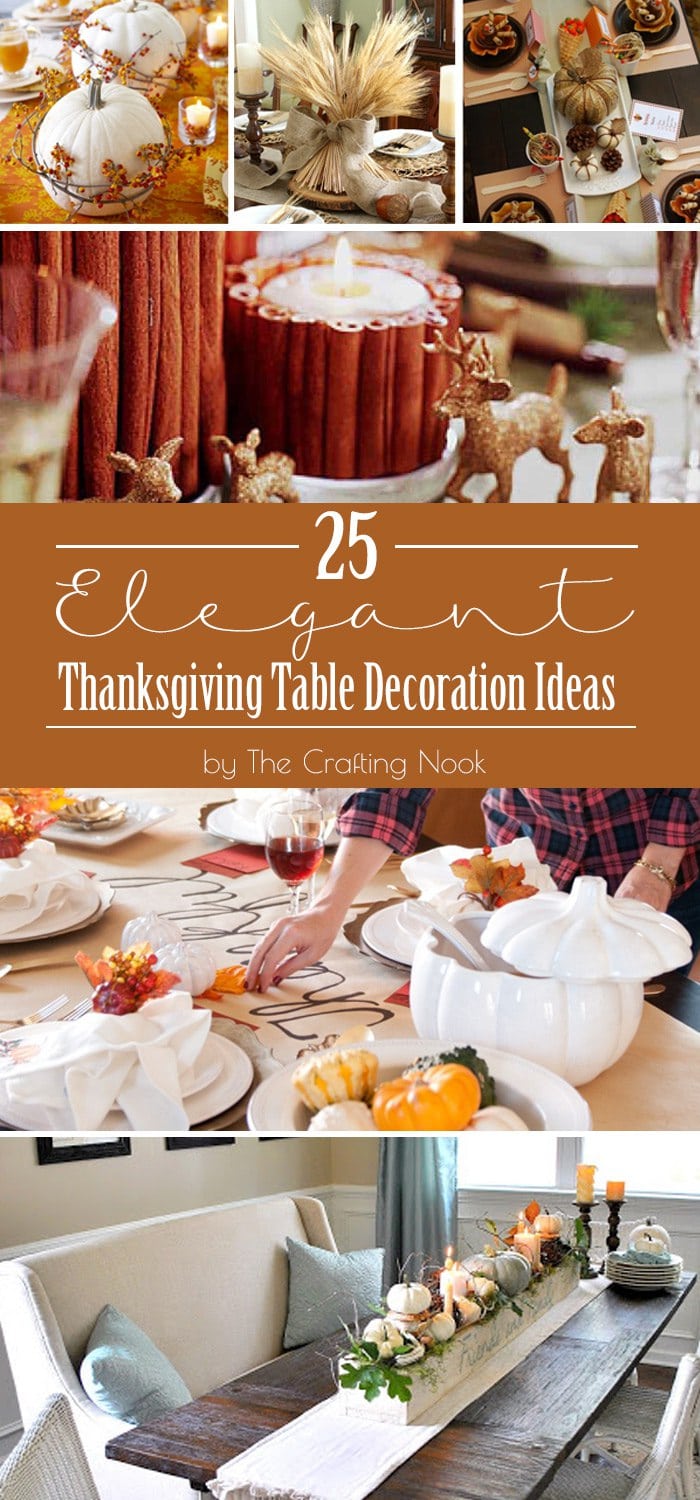 Thanksgiving is a great opportunity to a few things that I love. I love making a delicious special dinner, gather family and best friends together and give thanks for all the things I've been blessed with. It's an excuse to really think about everything that we have and give thanks to be so lucky and so blessed.
I definitely feel like I have so much to be thankful for. Even though I give thanks everyday, Thanksgiving day is like Valentine's Day, we love and cherish love every day but February 14th is the perfect excuse to make a huge deal of it. That's how I see Thanksgiving. A perfect opportunity to dedicate a day to be thankful and celebrate it!!!
Hope you enjoy this burst of inspiration with this collection of 25 elegant Thanksgiving table decoration ideas!
I hosted a dinner party with my closest friends and today I'm sharing all the party details, from table decor to our main course.
Thanksgiving Inspired Gold Table Decor By A Pumpkin and a Princess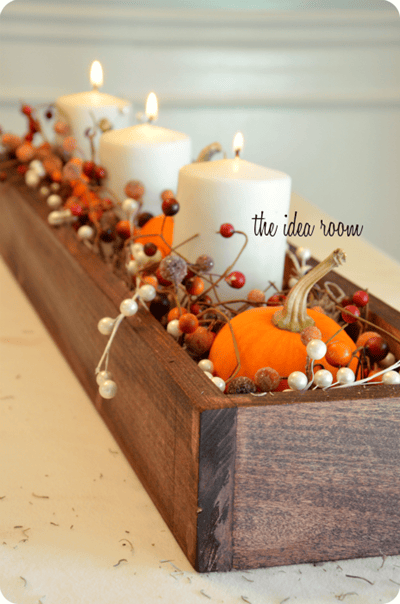 Today I want to give you some simple instructions so you can make this DIY Wood Box.  The great part about this is that it is a super easy project that can be whipped up in just a couple of hours.
Build Your Own Wooden Box by The Idea Room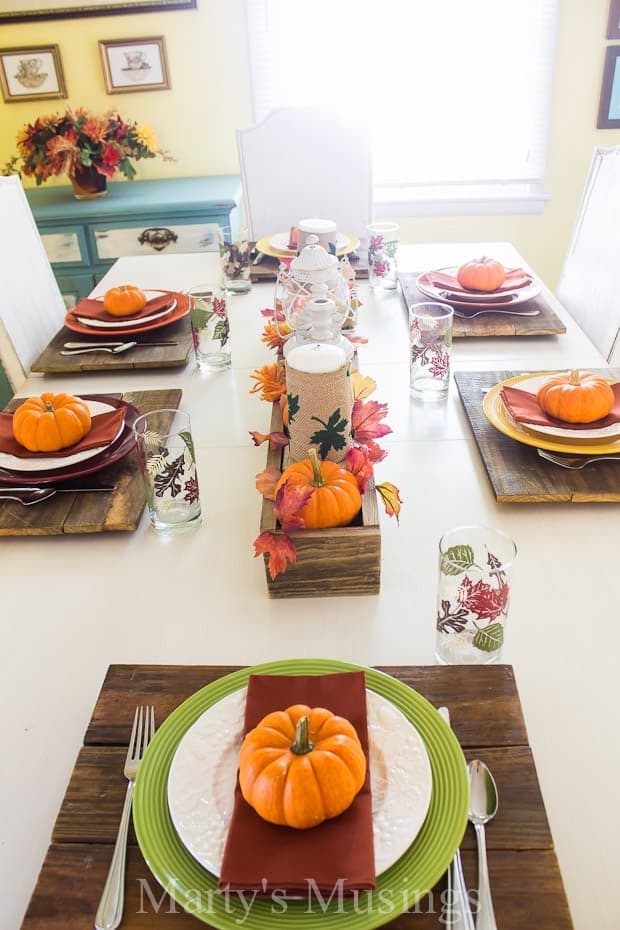 Even when I decorate more simply I always like my kitchen table to have a centerpiece and this year is no different.
Easy Fall Table Setting Ideas by Marty's Musings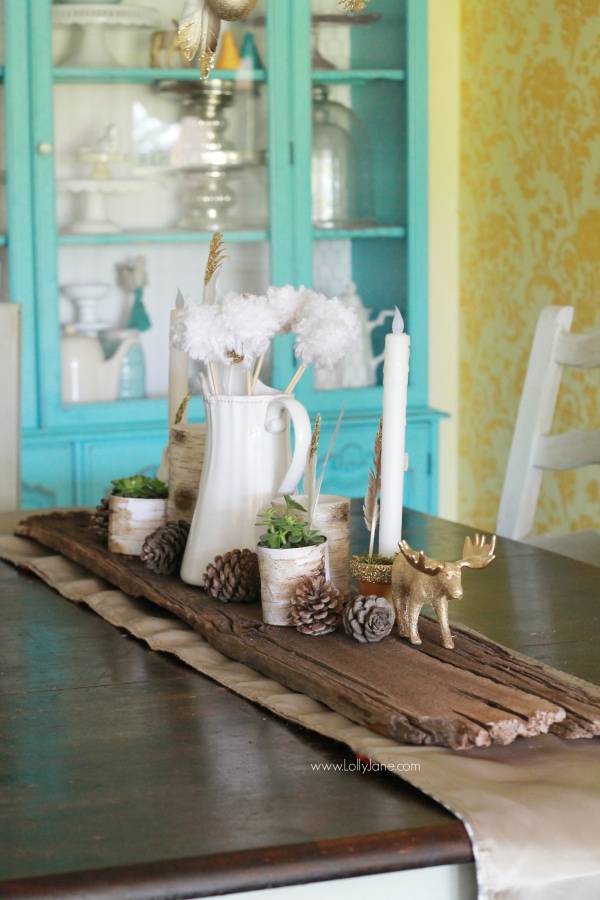 Today is a fun post, packed with an easy gold dipped glitter feather tutorial plus a gorgeous fall tablescapes hop!
Easy fall tablescape ideas by Lolly Jane
DIY Thanksgiving Table Runner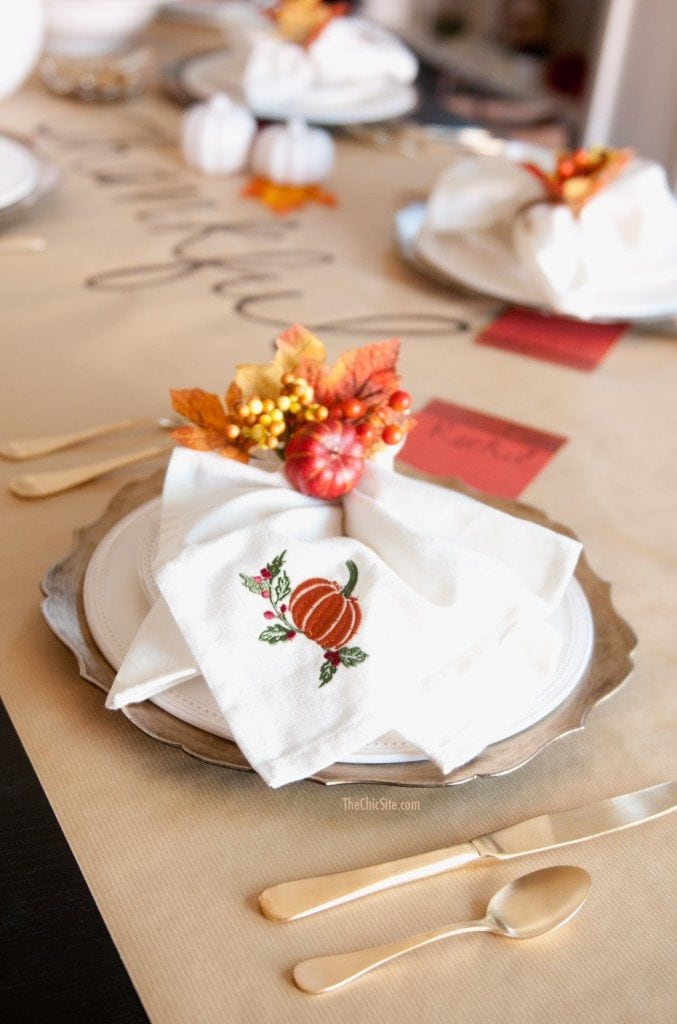 This year I decided to make a DIY Thanksgiving Table Runner as a base for a pretty fall themed design. Recreate the whole idea or just pull a few of your favorites for your own holiday table!
DIY Thanksgiving Table Runner by Rachel Hollis
Fall Dining Room Table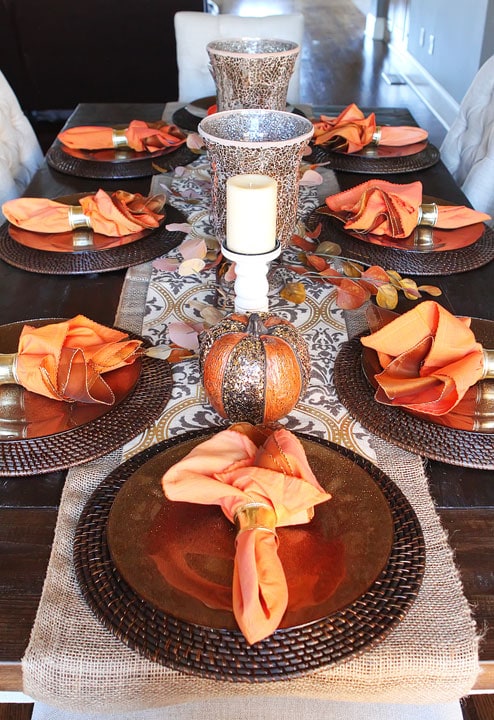 The dining room is the first thing you see as you enter our home. We spend lots of time fellowshipping around the table with friends and family, so I wanted this space to be beautiful and welcoming with cheerful seasonal touches
Fall Dining Room Table by Kevin & Amanda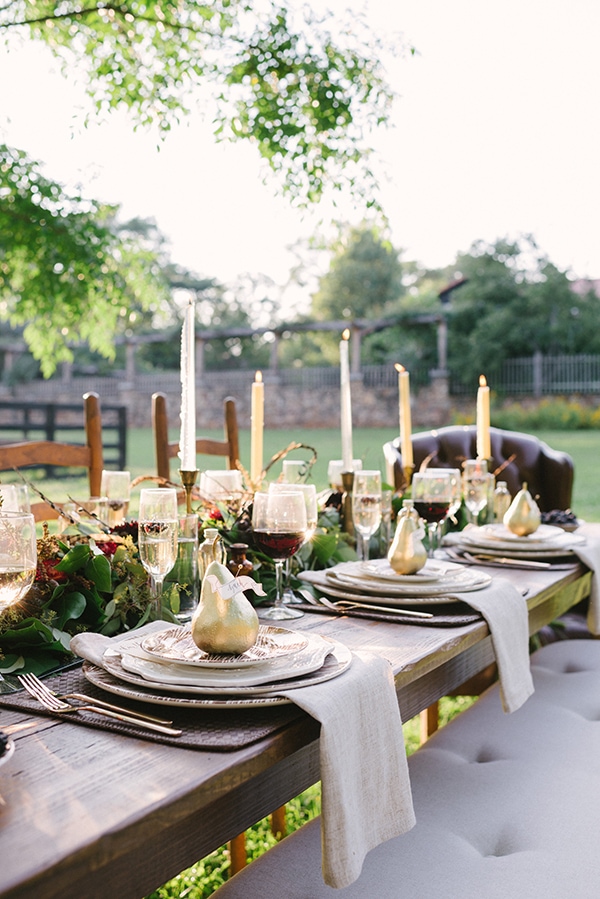 Fall is my absolute favorite it was obvious I would gravitate towards that, but instead of Halloween or Thanksgiving I wanted to create something that celebrated the turning of seasons.  The harvest.   And with that being the theme of course could all be easily be transformed into a Thanksgiving table.
SERENBE HARVEST…PART I by Waiting on Martha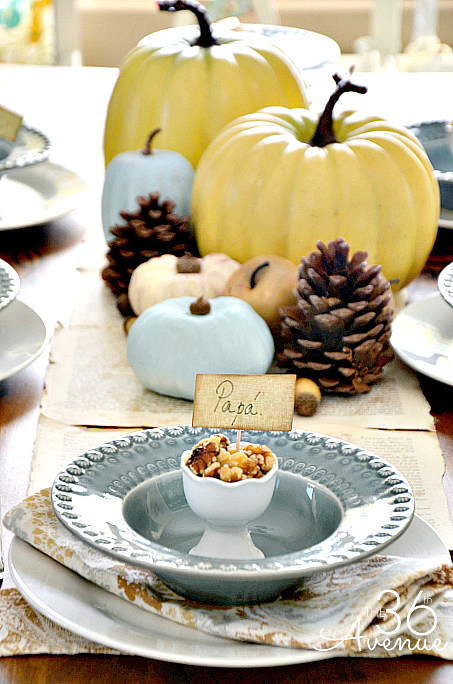 This year I am keeping my holiday decor super simple and I have created a quick table escape that anyone can do in a few minutes and on a pretty small budget. Let me show you…
Fall Table Escape by The 36th Avenue
I decided the next best thing would be to put my energy into doing a Thanksgiving Tablescape indoors, like I had wanted to do outdoors.
Nature Inspired Thanksgiving Tablescape by Common Ground
I wanted to come up with a rustic centerpiece for the table that was an easy transition from our fall centerpiece that you can see.
DIY Tree Stump Centerpiece by Liz Marie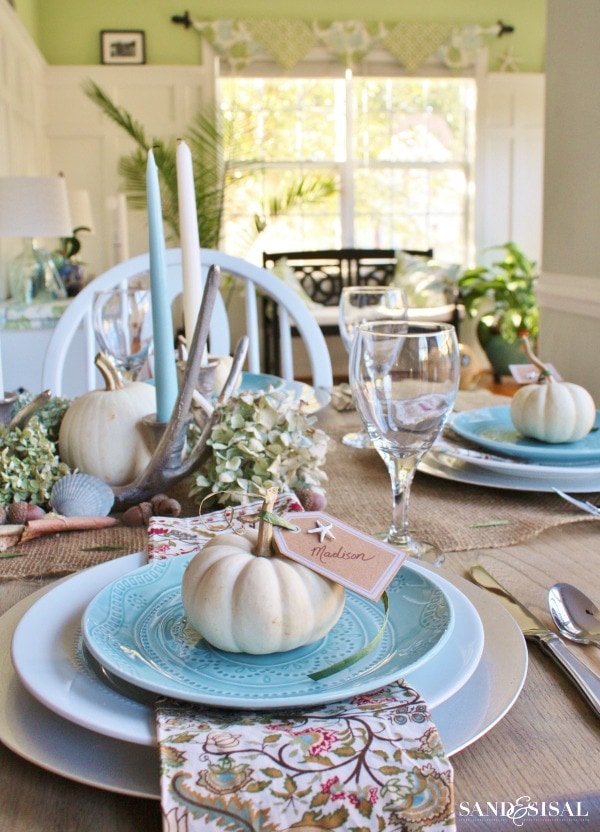 Coastal Virginia doesn't usually even get cool until Thanksgiving! Cold temps or not, I'm excited to share with you my Coastal Thanksgiving Table!
Coastal Thanksgiving Table by Sand and Sisal
I made this DIY Rustic Wood Table Runner and not only was it easy, but it cost me under $8.00. A beautiful statement piece for any setting.
DIY Rustic Wood Table Runner by Blooming Homestead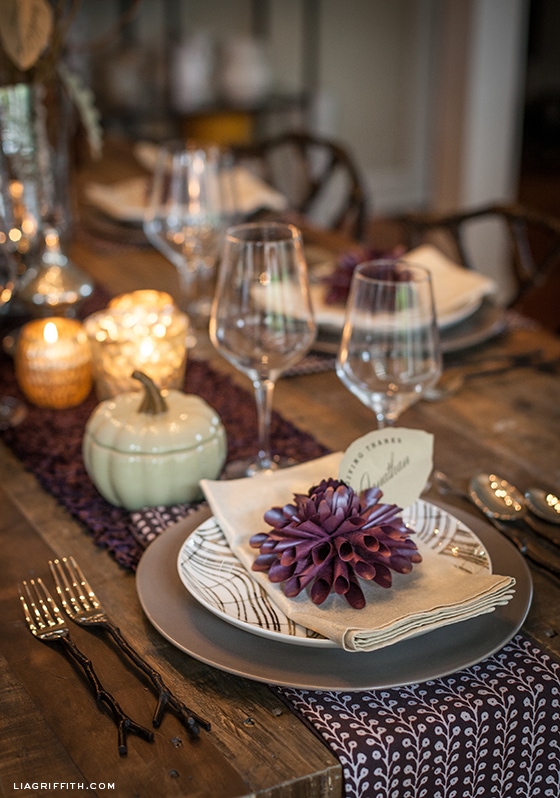 All I need now is the Turkey, the rest of the fixings and five of you to come sit at my table! 
Thanksgiving Table Inspiration + Editable Leaf Place Cards by Lia Griffith
SETTING A BLUE AND WHITE THANKSGIVING TABLE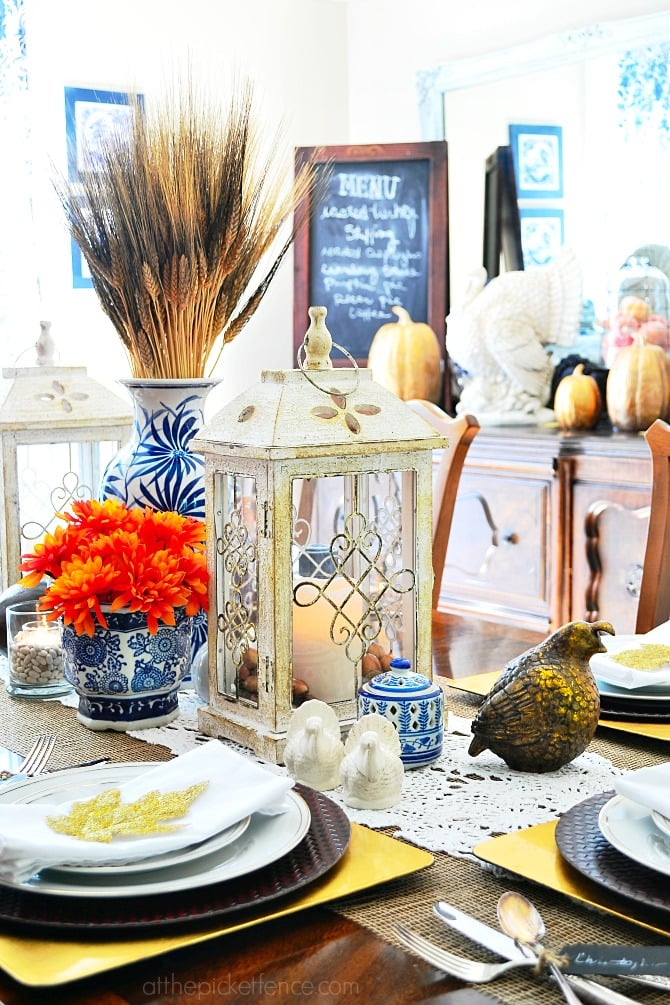 I LOVE all of the traditional colors of autumn…reds, oranges and yellows! But, it's also fun to mix it up a little and add a fresh and current touch to FALL decorating! ENTER….BLUE and WHITE!
Setting a Blue and White Thanksgiving Table by At the Picket Fence
Are you ready for some AMAZING Thanksgiving Table Inspiration?!
Thanksgiving Tablescape by City Farmhouse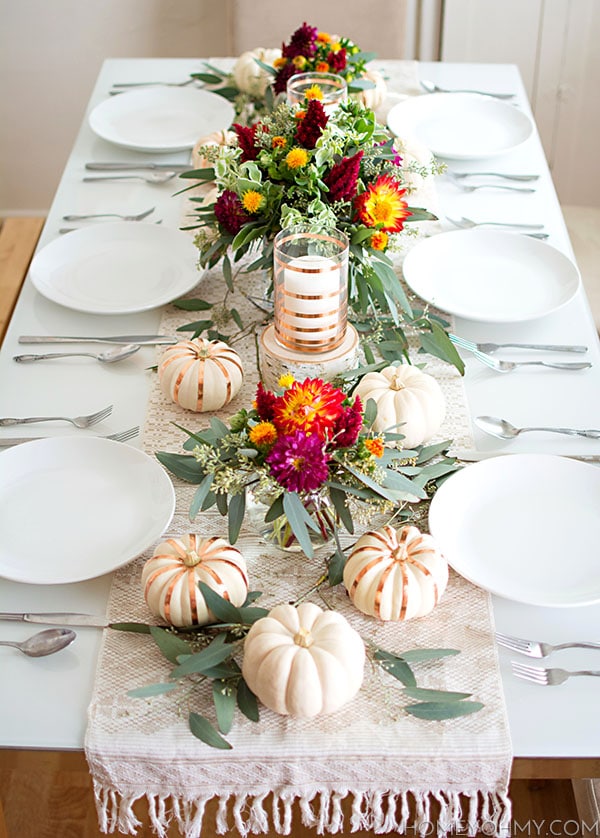 My entertaining style up until this point has remained very casual, where paper plates and napkins have worked perfect enough for me (less dish-washing, hey!)
FALL TABLESCAPE by Homey Oh My!
If you liked this collection you might definitely love these too:
Til' next time...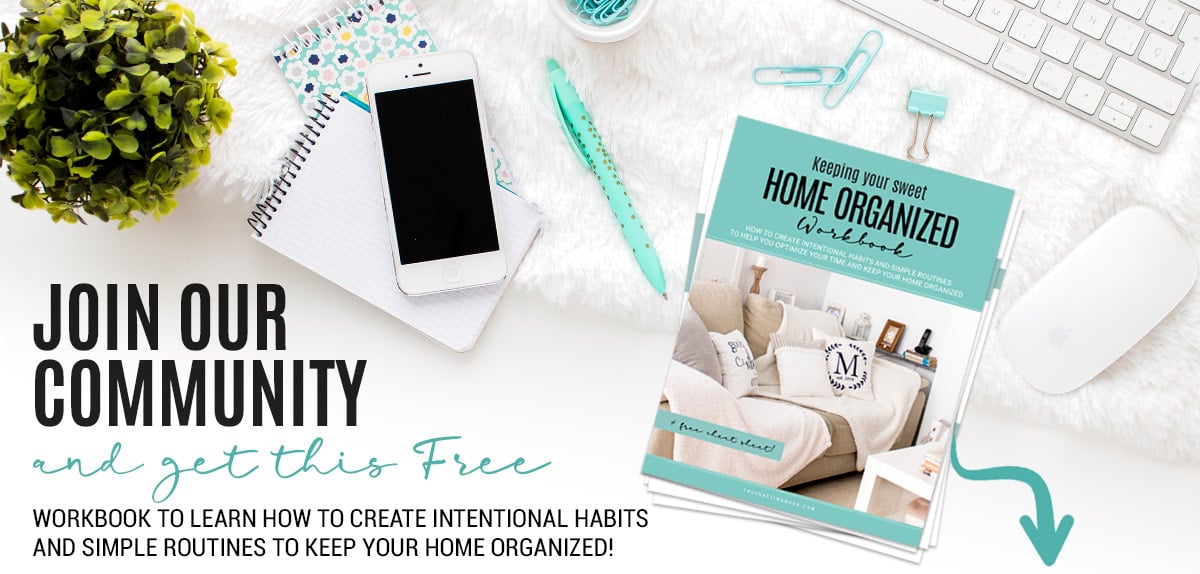 GET INSTANT ACCESS TO THE HOME ORGANIZED WORKBOOK
Plus freebies, printables, exclusive content, tips, stay connected, be the first to know great offers and Product Launches!
Disclaimer: By clicking on the "Yes, I want it" button above you are giving me your consent to collect and use your information according to the law and My Policy Privacy and The Cookie Policy. Zero Spam I promise!