Buffalo Plaid is a big trend in winter decorating this year, especially on Christmas and this buffalo check plaid Christmas Tree does not disappoint with its trendy yet classic style.
There are so many things to love about this time of year and for me, it all begins by filling our home with the magic of the season and so much love.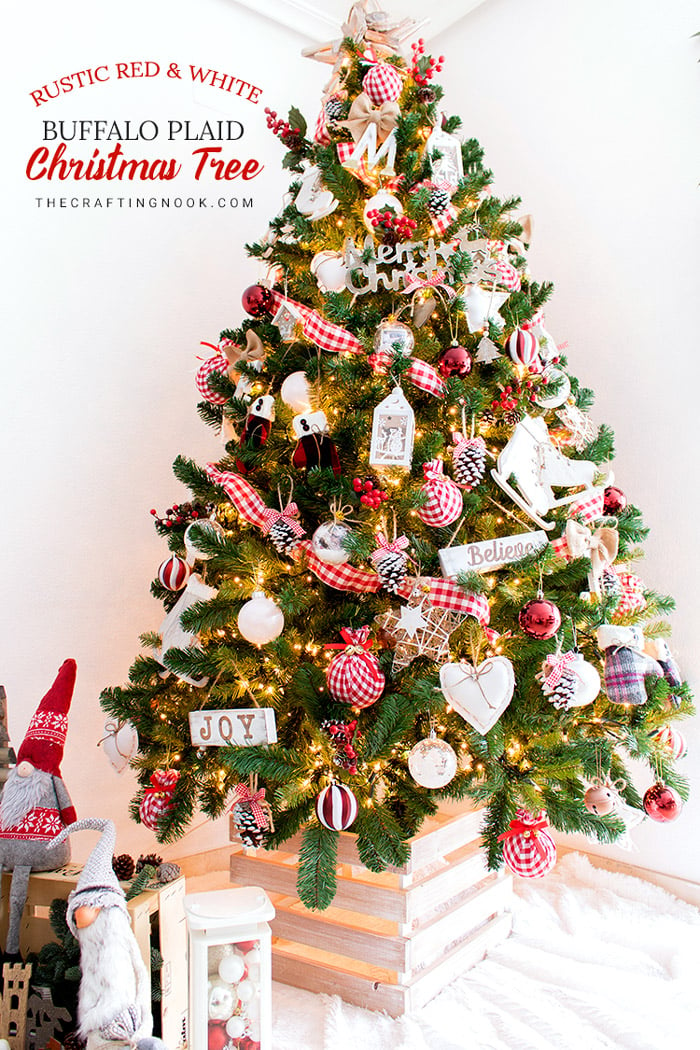 Red and white Buffalo Plaid Christmas Tree
There's this incredibly amazing feeling when Christmas gets closer and all the home is decorated and lightened up. It's hard to explain but I feel like there's an emptiness that gets filled up once we decorate the house for Christmas.
It's not a secret that I absolutely love Christmas. Despite what some people might think about Christmas being shopping spree season, I see beyond that. Christmas is a symbol. Christmas is a space and time in our messy and busy year to feel love and loved, to reunite with family and friends, to stop and care for those less fortunate.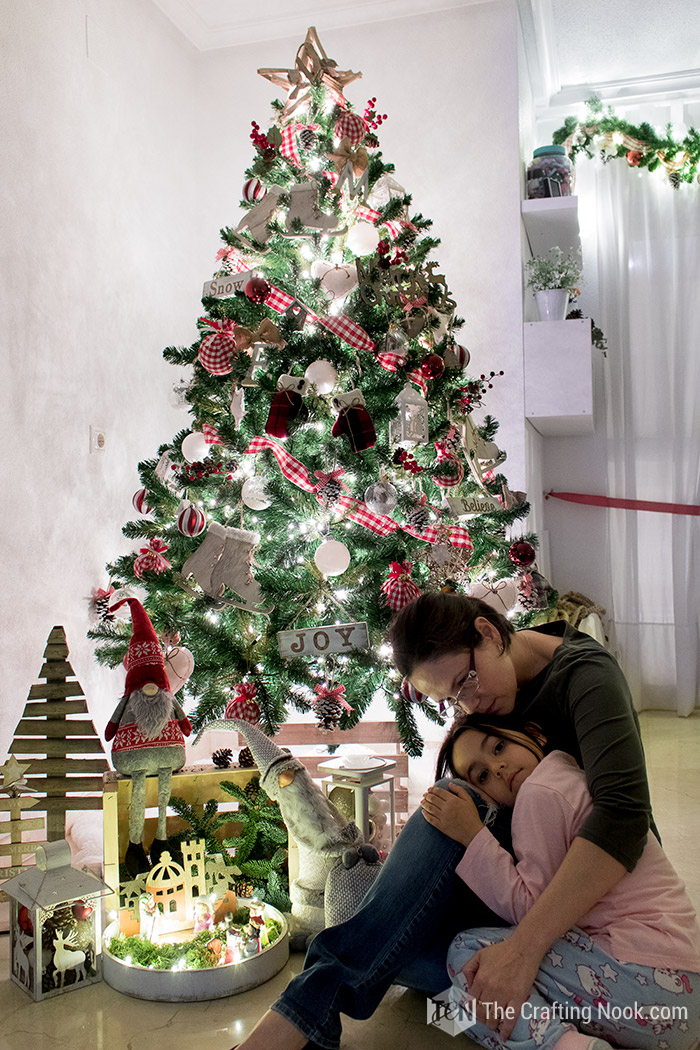 Christmas brings hope and an opportunity to make changes in our lives. It's also true that we can do all that any time but Christmas is like our yearly reminder to be good, better and hopeful.
This year's Theme for Christmas is Red and white Buffalo Plaid and I can't be happier with how the decor turned out. Especially our Buffalo Plaid Christmas tree.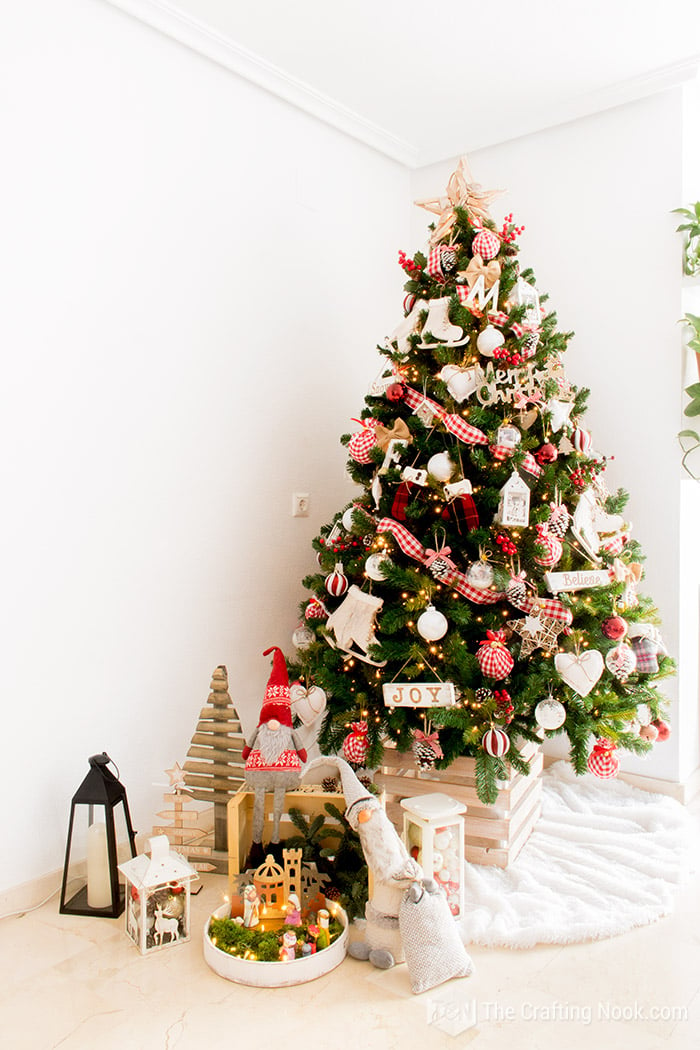 My Christmas trees although they look like I've spent a fortune I really haven't I am very frugal. In fact, I buy all my ornaments from past seasons on sale and make by myself most of the ornaments. I also re-use my handmade ornaments either tweaking them a bit or just as they are. There are so many ways to save on your decoration. Don't break your bank on these trees.
My Memory Keepsake snow-globes are one of my favorites and used every year since I made them. A way to keep special moments on the Christmas tree.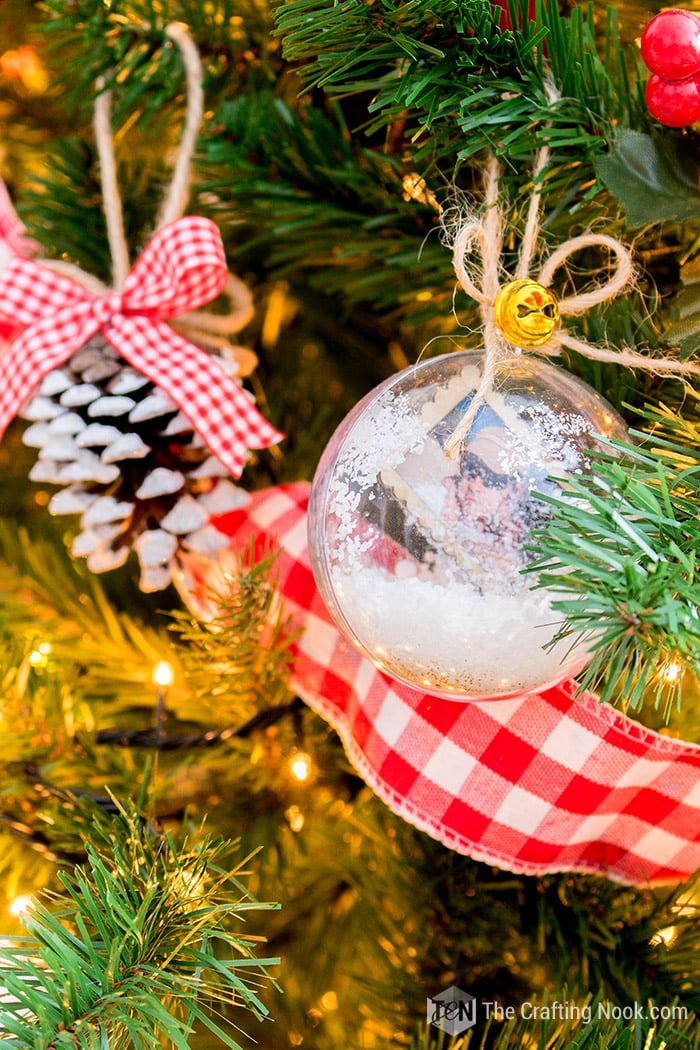 My most popular Christmas post. Rustic flocked pinecones. I switched the twine bow for a cute buffalo plaid ribbon bow and look how pretty it looks!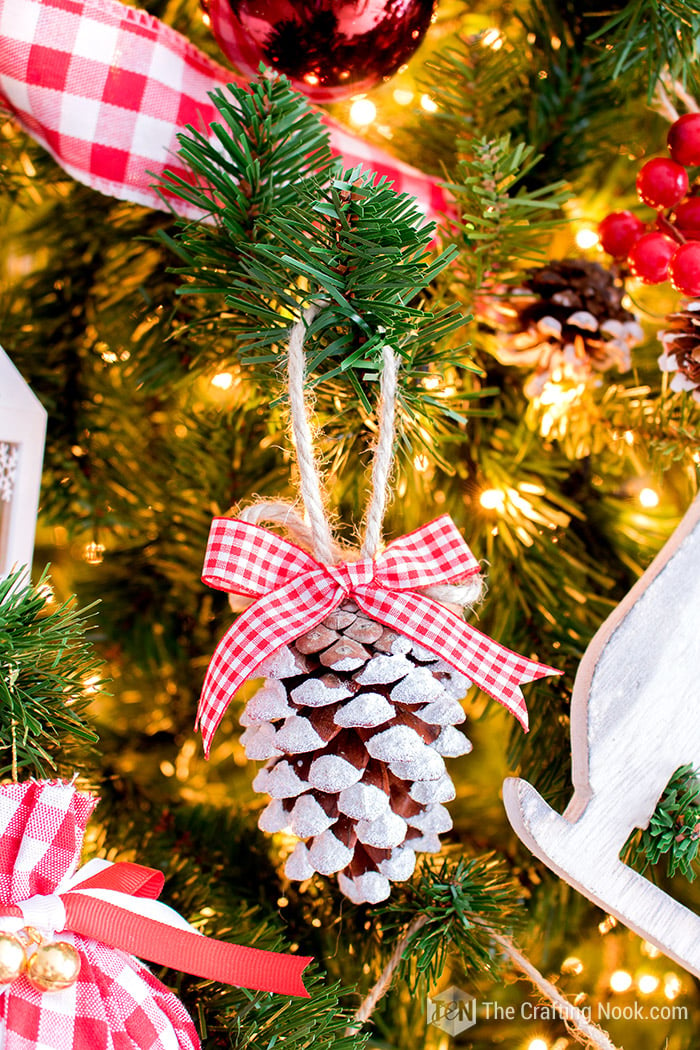 Upcycled some baubles. I wrapped some ugly baubles with buffalo plaid fabric, added a cute ribbon bow and is as good as new! Love how they turned out!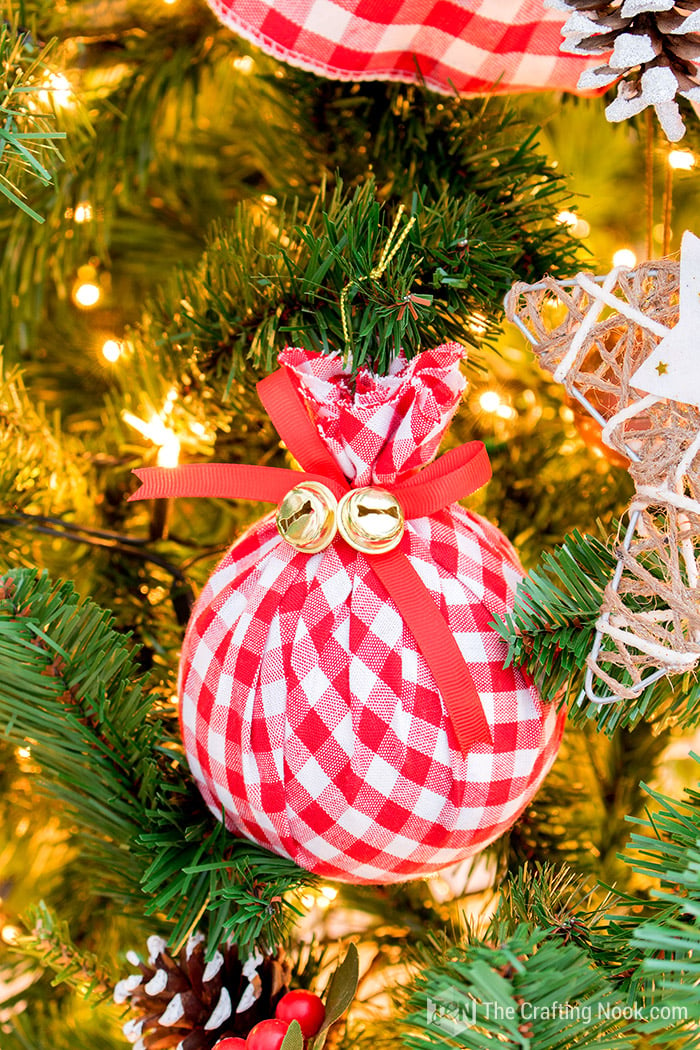 I think these cute buffalo plaid mittens might be my favorite Christmas ornament this year. I made them with leftover fabric from some pillows I made.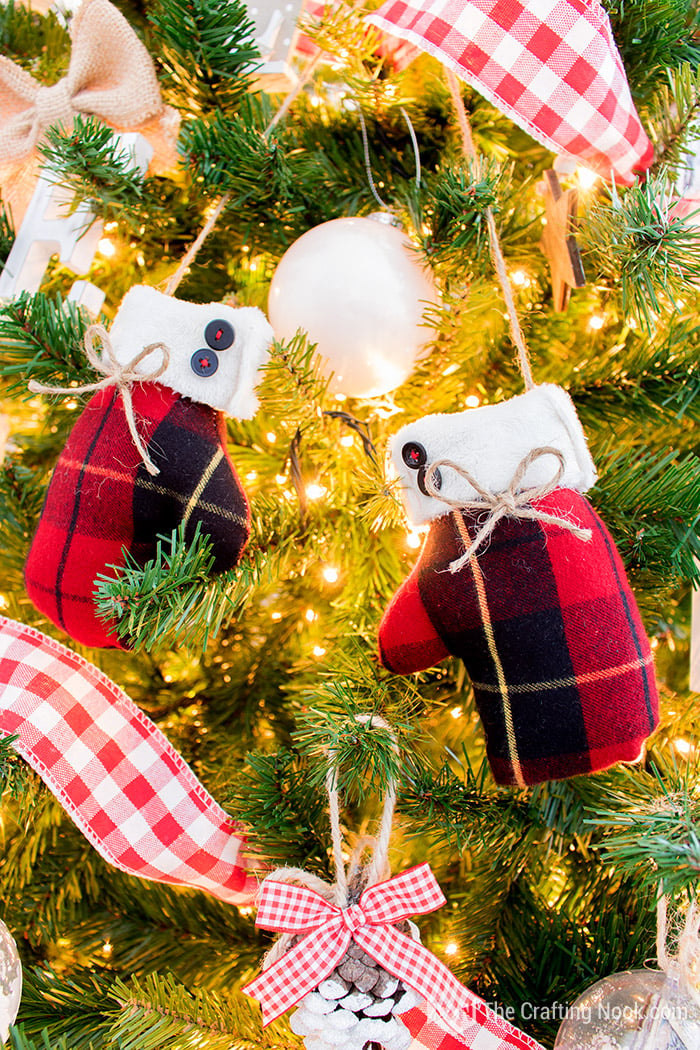 As centered as I could I placed a "Merry Christmas" wood sign.