One of my favorite colors when it comes to feel Gorgeous and hot is red. I might be a wife and a mom but I'm still a woman and I like to dress up for my hubby sometimes and when I'm going out on a date or a special party. Any occasion is good, even to go to the office! And let's face it, there is an infinite styles and ways to wear red. No matter if it's winter, fall, spring or summer we can always look awesome in Red. That's why I have made this collection of 25 Perfectly Hot Red Outfits!!!
25 Perfectly Hot Red Outfits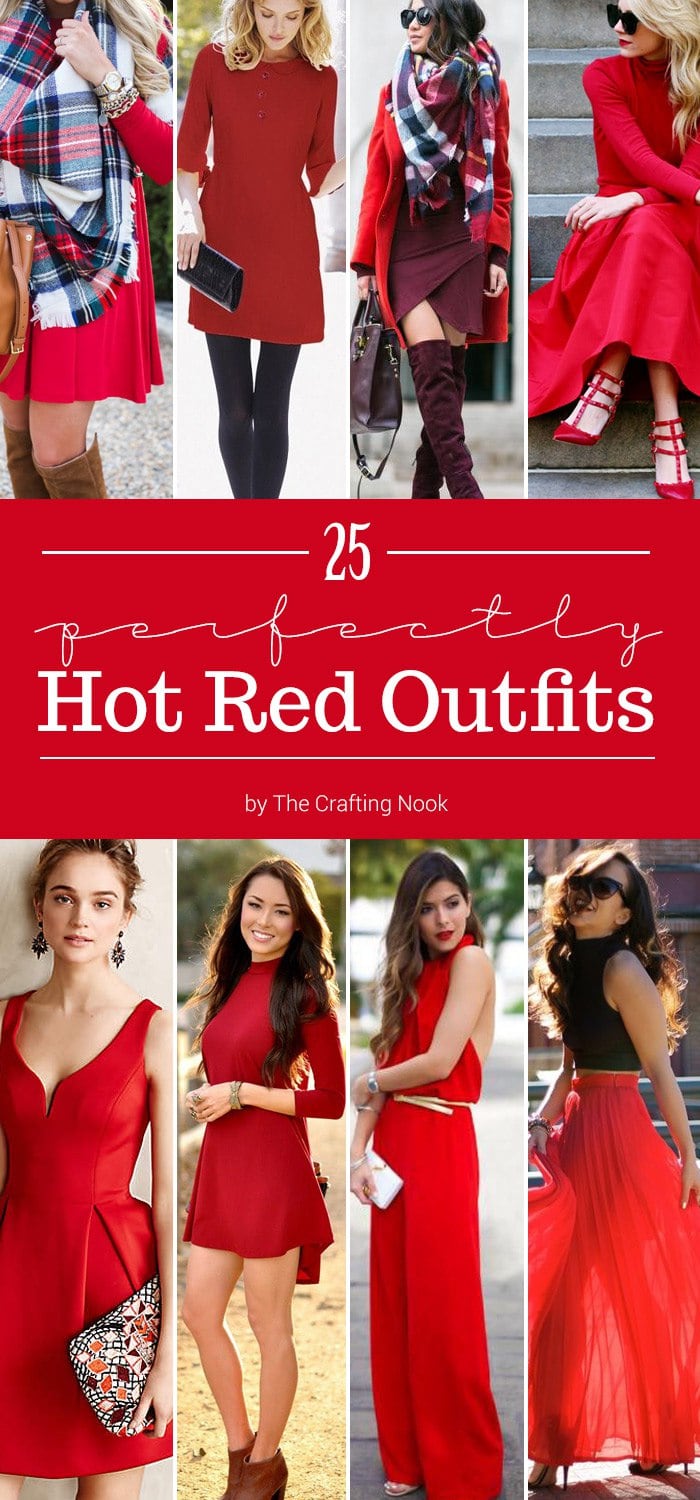 But when we analyze it, red is highly related with passion, that's why women look hot when wearing it, so it all depends on what you want to reflect of yourself. you can look amazingly hot and not look like a ….you know what, you get the idea! Here you will find a collection of red outfits for any whatever occasion you might have and any season too!
Check all these outfits out and let me know your favorite!!!