Create a Rustic Frame with Birch Wood Slices
Hi! I'm Michele from Thistledown Domestic Creations. What an honor it is to be here with you today on The Crafting Nook! I've been looking forward to sharing this project with you. I hope you enjoy this simple DIY on how to create a rustic frame with birch wood slices. These unique picture frames are an amazing addition to your decor and they also make a one of a kind gift.
Create a Rustic Frame with Birch Wood Slices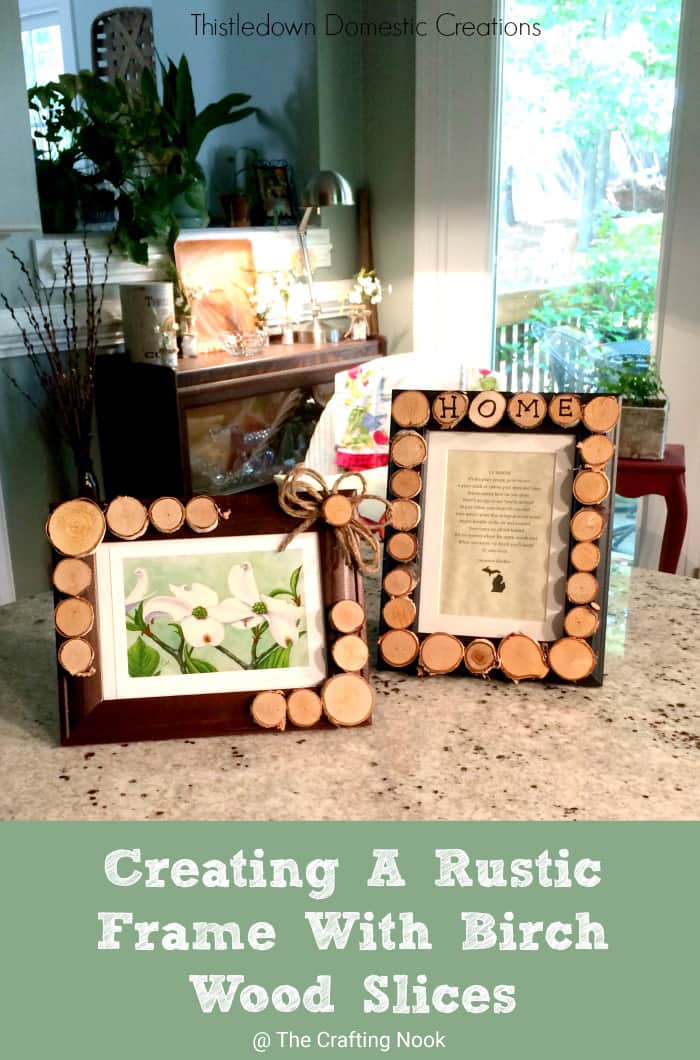 I have to admit, I LOVE anything birch! My home is filled with many nature inspired elements that's why I enjoy this easy project so much! And it looks fantastic when used to embellish a plain picture frame.
So, if you are looking for a quick update for a boring old frame or just a new look on your gallery wall, then this project is for you! The good thing is this takes less than 30 minutes to complete!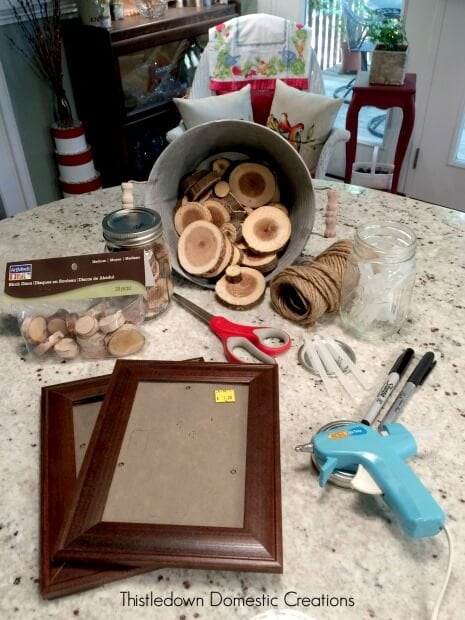 This project is so simple and it looks expensive when done! You can also use regular wood slices instead of birch if you prefer. These can also be embellished with permanent markers, jute twine or chalkboard paint if you want to add a bit more pizzazz!
I visit multiple resale shops each week looking for craft supplies I can add to my stash at home. Frames are always a good choice and are usually very reasonably priced!
For this project, I selected frames that were very basic and had a relatively flat surface on top. Keep in mind that this will help hold the wood slices in place better than a rounded or beveled frame would.
The basic color of these frames is perfect so I won't need to repaint them. But if I did, I would use chalk paint due to its versatility! The frame would really look striking painted a vivid color as well!
Supply List
New or used picture frame(s)
Glue gun and glue sticks (I use a low temp glue gun)
Birch slices or regular wood slices (Michael's – don't forget about the coupon)
Paint (optional)
Sharpies (optional)
Chalkboard paint (optional)
Scissors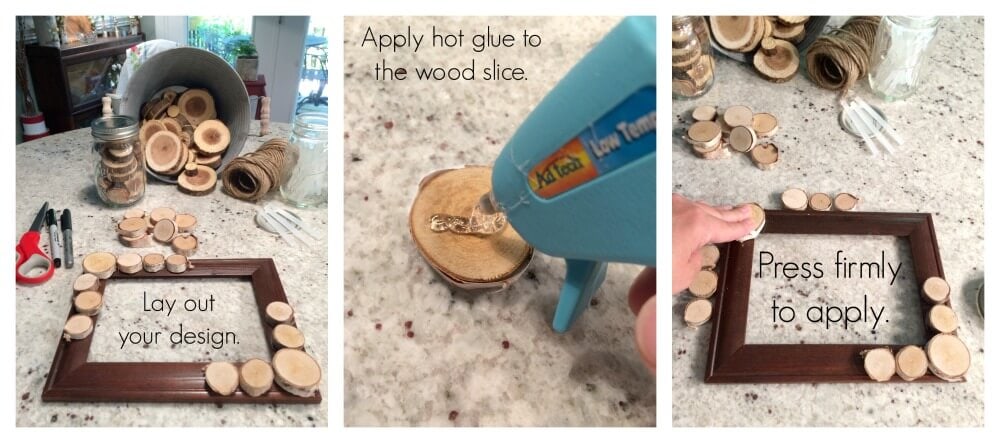 Super Simple Directions
Once you have gathered all your supplies you are ready to start working on your picture frame! Be sure to protect your work surface if you are painting or if you are worried if the glue gun will damage it.
If you are going to add a bit more pizzazz, please complete the following steps prior to attaching the birch slices to the frame (remember to allow the paint to dry):
Paint the frame
Paint the centers of the slices with chalkboard paint
Personalize the slices with Sharpies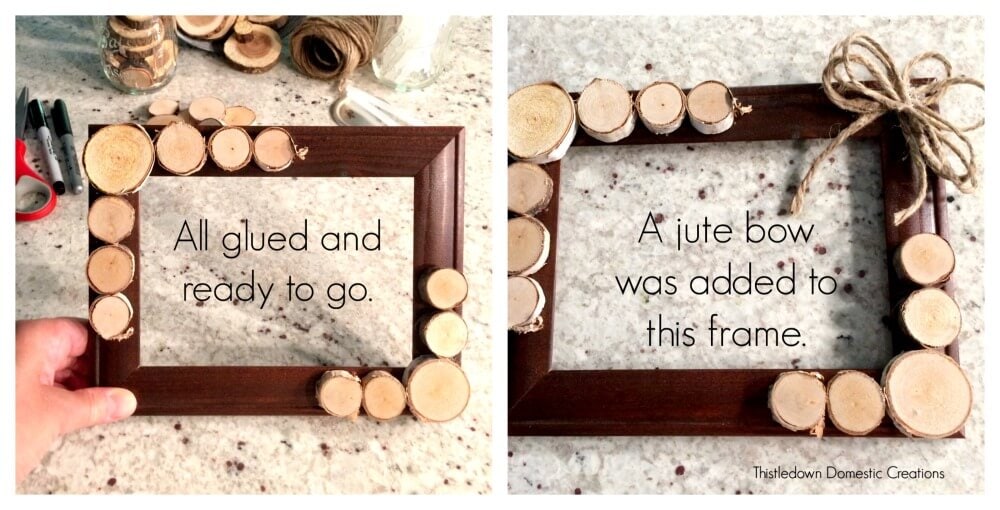 Otherwise, just start here:
Preheat your glue gun (have extra glue sticks ready)
Remove the glass from the frame and place it safely off to the side
Lay your frame flat on your work surface
Spread out the birch slices so you can see each one (sizes do vary in the package)
Start placing the birch slices around the frame in an aesthetically pleasing pattern – if you don't want them to go all the way around the frame, there are many other options you can try, you are only limited by your imagination :)
Once you decide on how you want them on the frame, start gluing them down one at a time
Pick up each slice from the frame, apply hot glue to the back and then press it firmly to the frame
Continue doing this until all of the slices have been attached
Add jute twine or any other embellishments
Remove any glue string
Replace the glass in the frame and add your photo or artwork
Then sit back and admire your new frame!
It really is that easy to create a rustic frame with birch wood slices! I really enjoyed sharing this project with you on The Crafting Nook!
On the left, a small birch slice was added to the jute bow. The word HOME was added on the right.

Want More from Thistledown Domestic Creations?
If you enjoyed this rustic frame project please stop by my blog Thistledown Domestic Creations for more ideas! I hope you will take a moment to sign up for my newsletter letting you know each time I post something new.
Please join me on Facebook, Instagram, and Pinterest!
Here are a few more of my projects you might like to try as well! Please let me know if you have any questions or comments! Thanks again for joining me on The Crafting Nook.
P.S. If you like the dogwood print I used in the horizontal frame, please visit Claire Alderks Miller's website for details about this print and others that she has to offer. I have several other prints from her that are absolutely gorgeous!
And if you need some more ideas, I'm sure you will also like these too: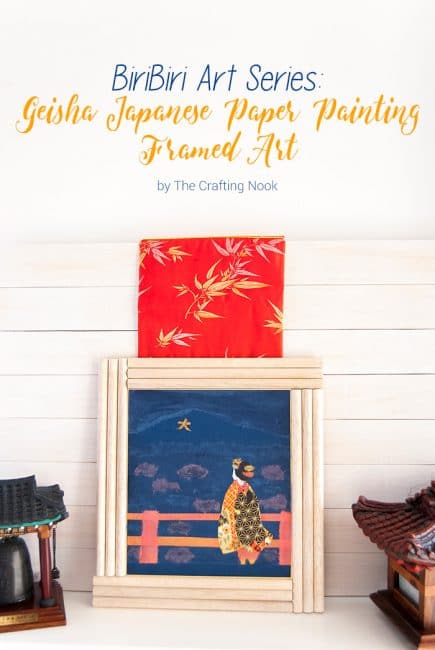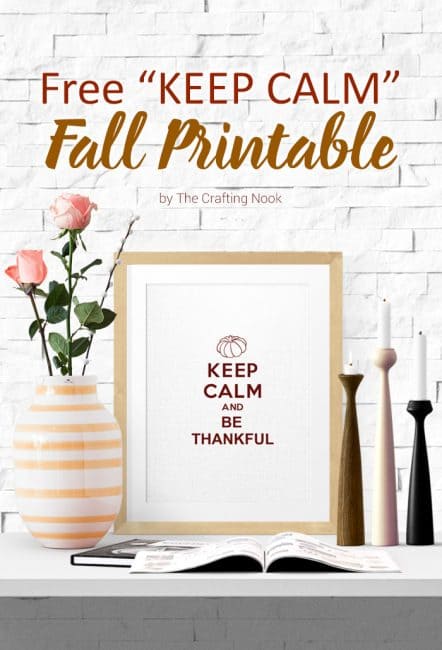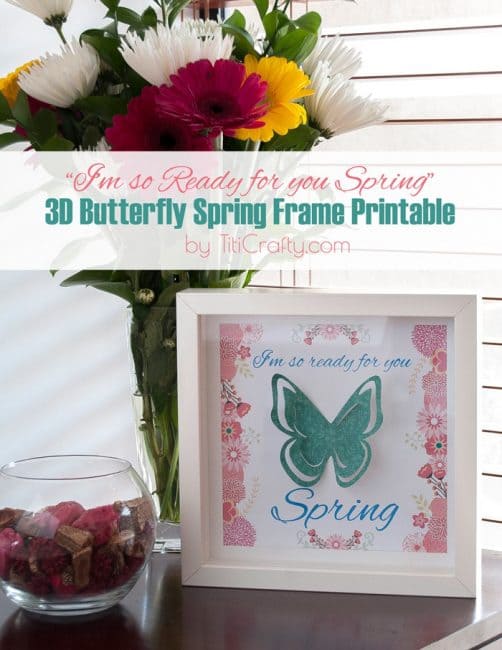 Til' next time...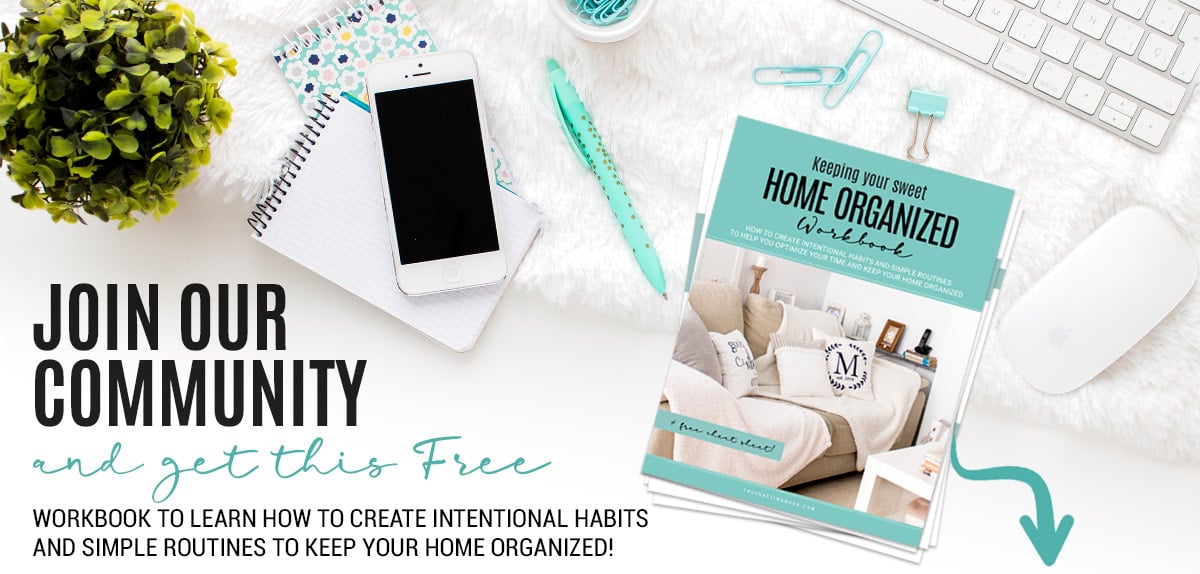 GET INSTANT ACCESS TO THE HOME ORGANIZED WORKBOOK
Plus freebies, printables, exclusive content, tips, stay connected, be the first to know great offers and Product Launches!
Disclaimer: By clicking on the "Yes, I want it" button above you are giving me your consent to collect and use your information according to the law and My Policy Privacy and The Cookie Policy. Zero Spam I promise!