Winter Wonderland Christmas Tree + Easy Boa Tutorial
Here is an idea for a winter wonderland Christmas tree look. It features a snowbank around the base and a boa made from fur fabric. Learn how to create it here.
My goodness, friend!!! I can't even begin to express my level of excitement. One of my biggest dreams has been having a flocked Christmas tree.
I thought about flocking the one I had but then I was like, what if I screw it up?
This year I made the decision to buy myself a snowed Christmas tree and enjoy the experience and feeling of decorating it and have the closest thing to a white Christmas. Since I live by the Mediterranean sea, the chances of the snow happening are fairly slim.
And I did!!!!
You might also love these other Christmas Tree ideas: Rustic Red and Gold Christmas Tree, Black and White Buffalo Check Christmas Tree, and White Rustic Christmas Tree.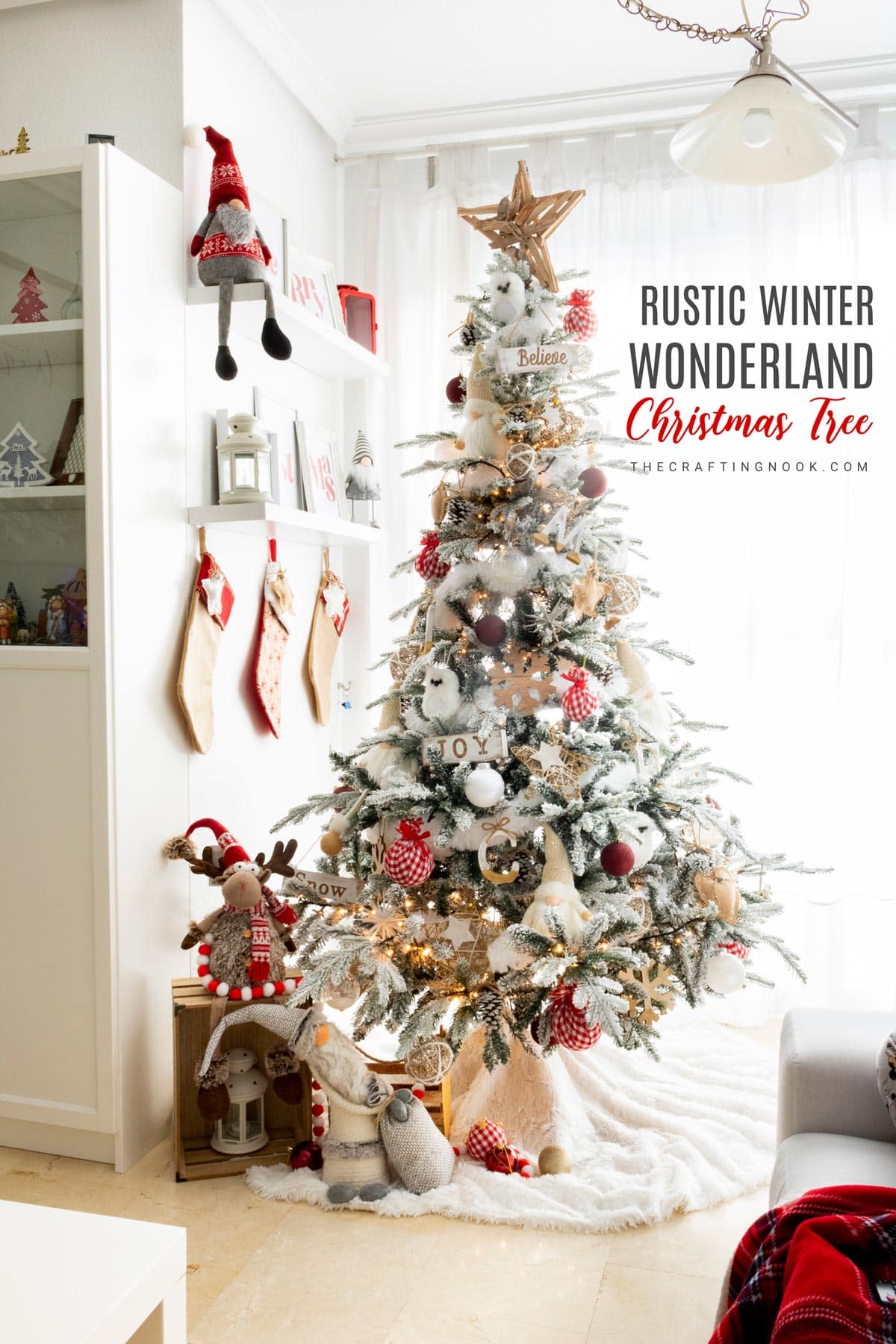 Rustic Winter Wonderland Christmas tree Inspiration
I still can't believe it! LOL
Every time I come to the living room and see it all decorated and gorgeous, I'm in Awe! The tree itself only with lights was so pretty that I was about to not decorate it LOL.
But then I remembered all the cute ornaments I changed my mind.
Now that I finally have a flocked tree and a theme, Winter Wonderland Christmas, it was time to decorate.
I decided to still go for all rustic Christmas decorations but this year I'm not using burlap much, only on a few ornaments and bits here and there.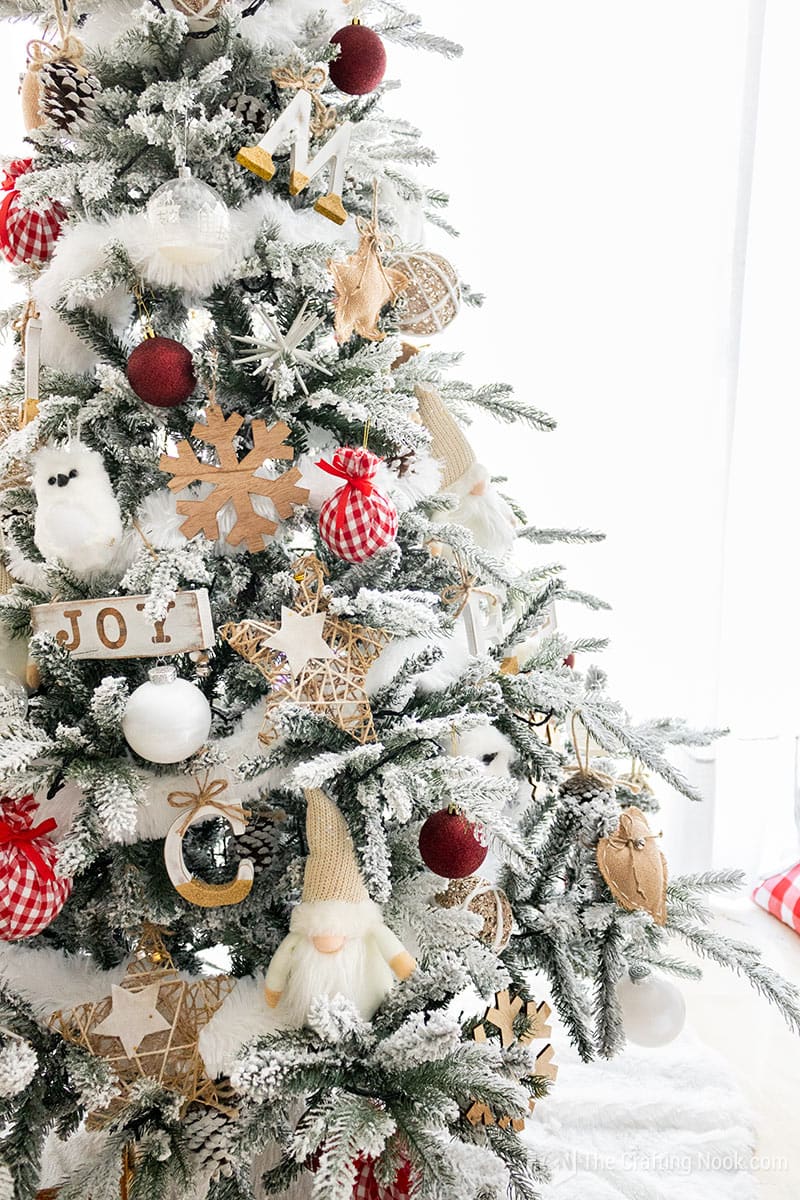 Mixing and varying shades of browns, reds, and white paired with a gorgeous white flocked tree will definitely give you a warm, cozy, and rustic Christmas space.
I decided to incorporate some of my handmade decorations from past years and created a fur boa garland to use as a base. I added a few wooden and sparkling-glittery elements to add a shimmery, snowy, rustic woodland look.
This year I wanted to give full strength to the whites and neutrals. So I, of course. used my DIY flocked pinecones, and added red accents like my buffalo check plaid ornaments.
Prepping the White Christmas Tree
Before anything else, I put the lights on all over the tree. I used fewer light strings than last year, around 900 LED lights since this tree has, I guess, fewer branches.
This tree is BIG but not as fluffy as the other one! It's over 7 feet tall and really natural-looking. I love it! LOL.
The other thing is that this tree was unboxed for the first time so I had to be very careful to fluff the branches since it was making a big mess.
Not big enough to make me regret having a gorgeous white tree.
Because of how the structure is built, I had to fluff each row and add the lights to that row before freeing the next. Starting from the bottom up!
DIY Fur Boa Garland
This boa garland is the easiest Christmas craft you will ever make and adds such a lovely and snowy texture to the tree. No-sew, no glue, and only one supply item: Fur fabric.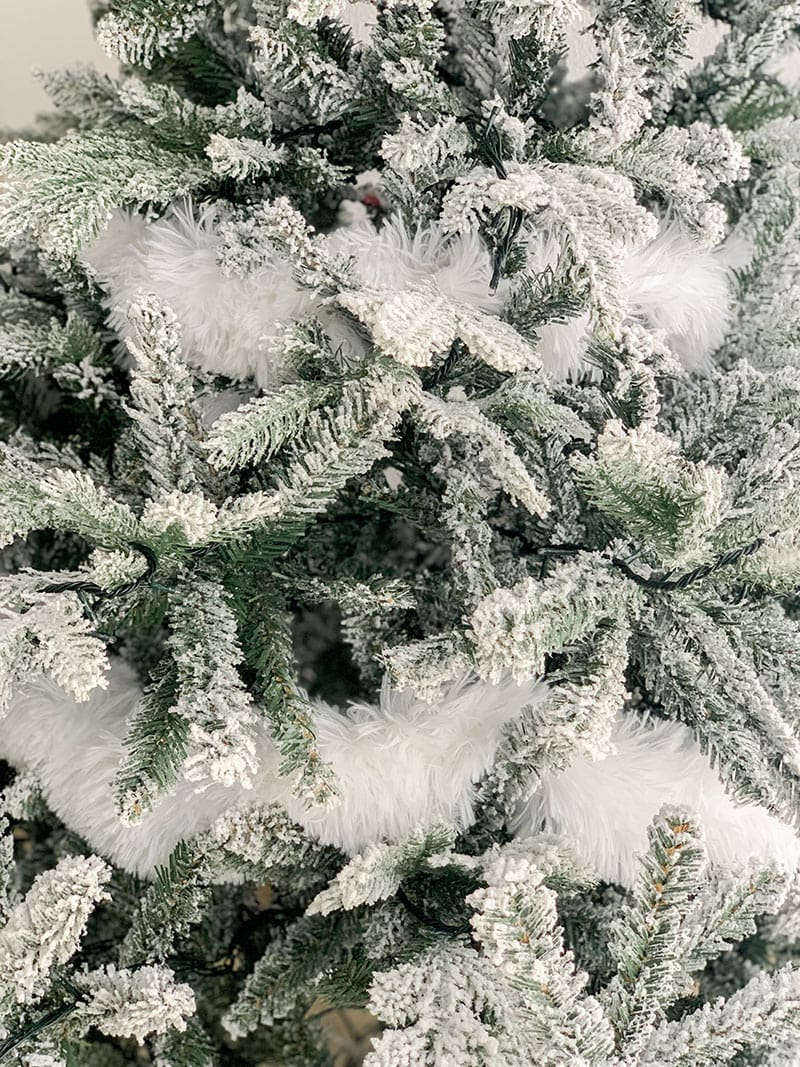 I used 2 yards for a 7 feet tall tree (110cm).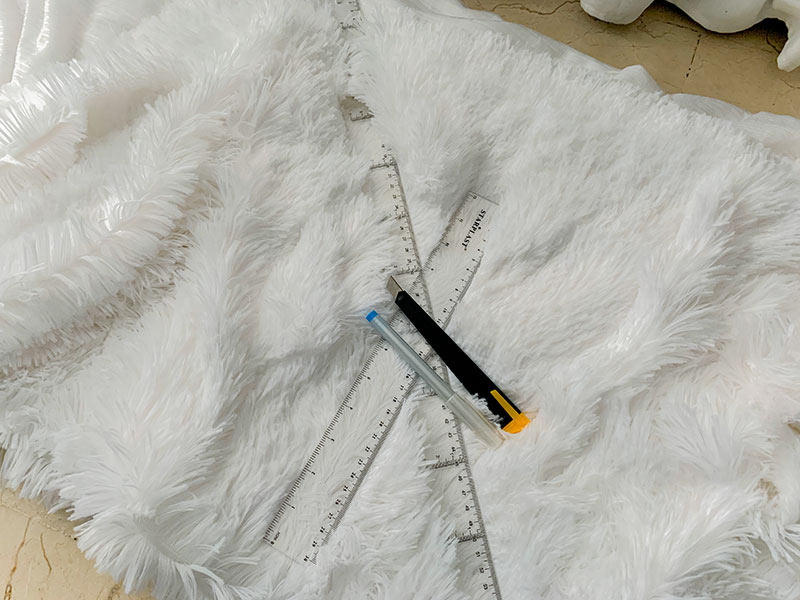 I measured about 12 inches from the edge of your fur fabric (on the wrong side) then trace a line with a fabric marker.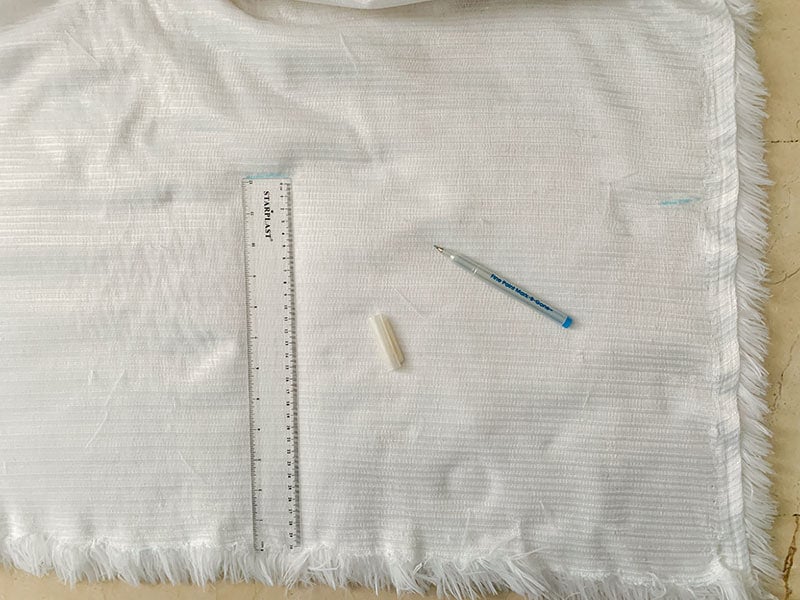 Then, instead of cutting with your scissors, use a sharp knife or razor. Start cutting carefully to just through the backing of the faux fur. Don't go deep enough to cut the fur itself.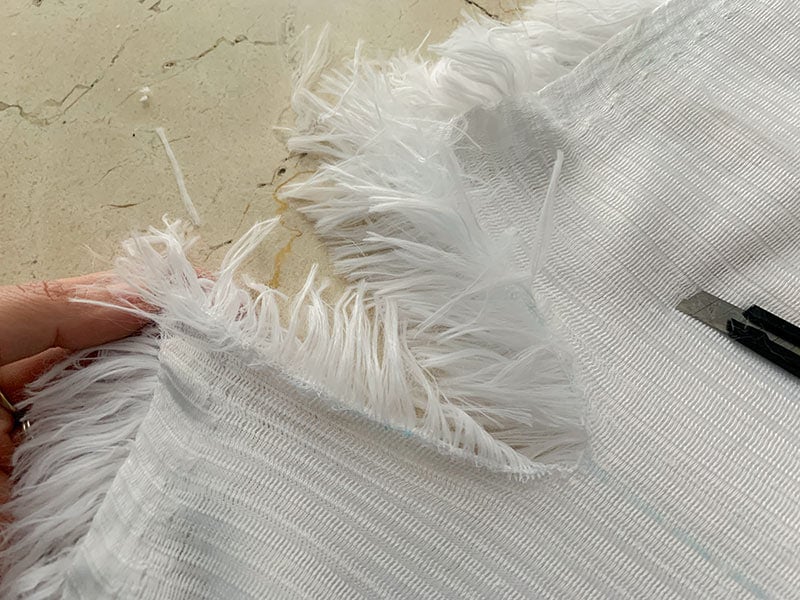 As you go cutting the backing of the faux fur material, gently tug apart the fur fibers. That way, your strands of fur will stay intact. Gently comb the fur on the edges of the pieces toward the center.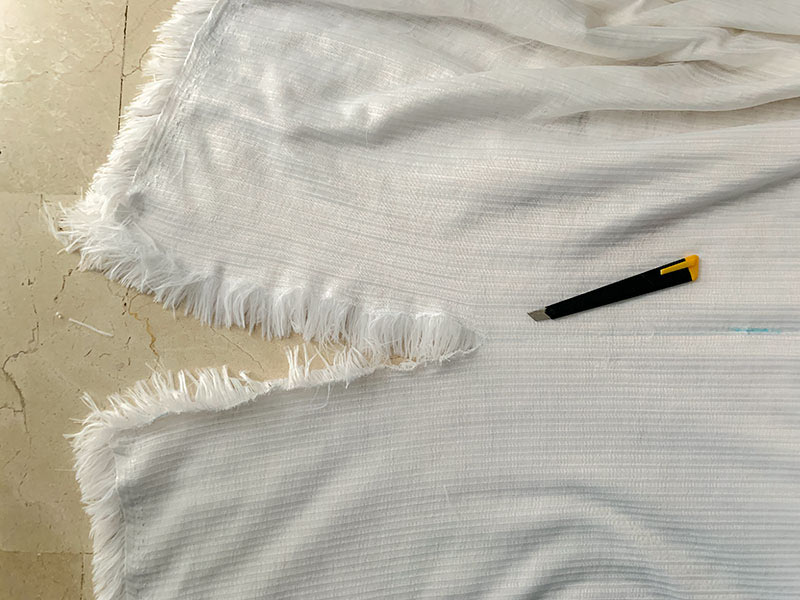 Since doing this can create lots of fibers flying around, use your vacuum as soon as you finish each strand of garland. Let the fur fabric go inside the vacuum tube halfway (assuming that you use your vacuum only for the inside of your house and it might not be too dirty).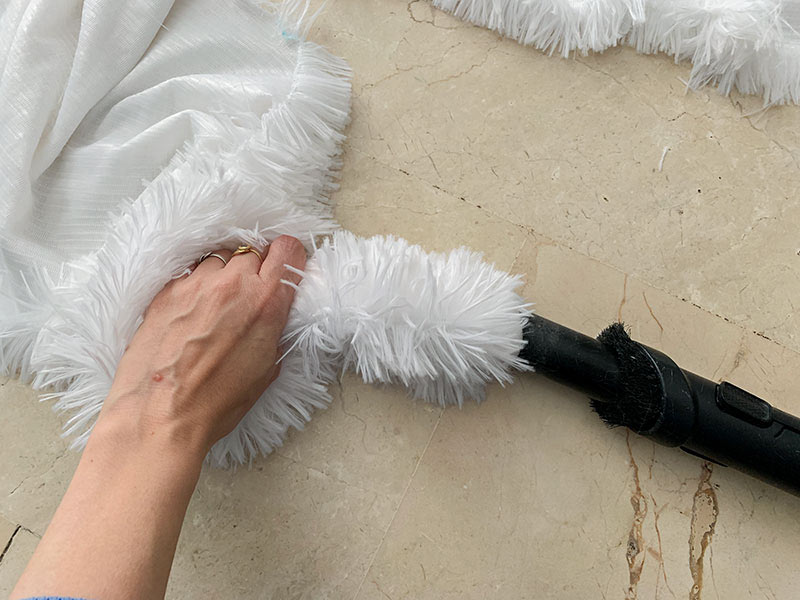 This will reduce the mess of fur fibers going all over your house. and also will make the fur fabric roll itself look just like a boa.
Repeat this process with each strand of garland that you need.
Ready to start putting your fur boa garlands on your tree.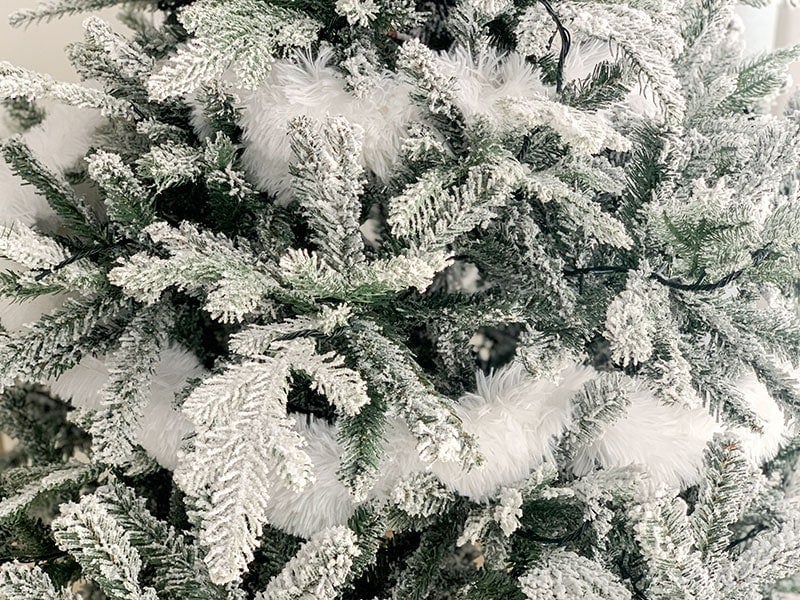 I decided not to add any other type of garland or ribbon to the tree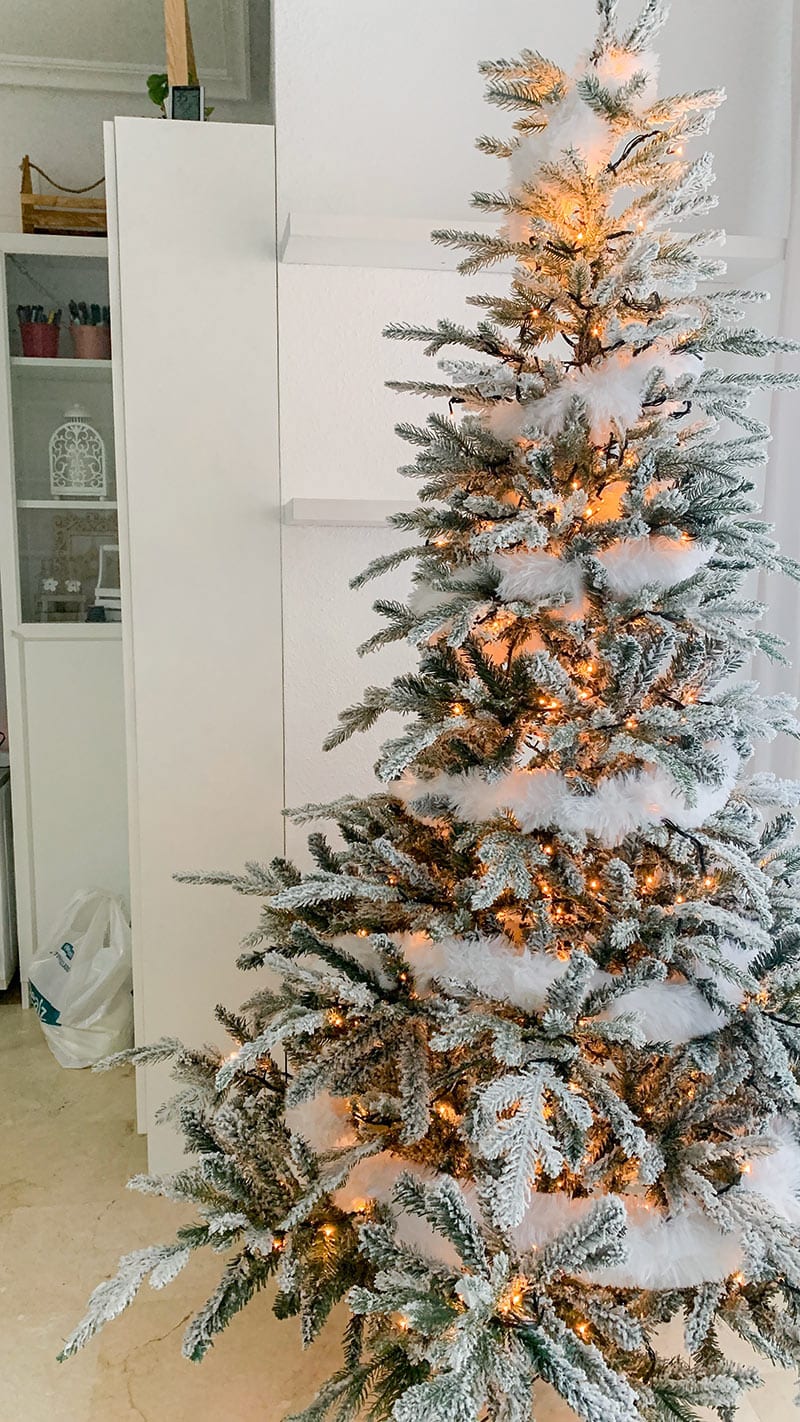 Diy Christmas Ornaments For Winter Wonderland Tree
Along with the rustic and white ornaments I made last year, I bought a few fully white new ones this year. I used lots, and lots of twine, wood, and fur to make a variety of different ornaments to carry out the winter woodland vibe throughout the tree.
I used my flocked pinecone ornaments, our monogram ornaments, my twine star ornaments, our burlap hearts and stars, and the mini wood sign ornaments.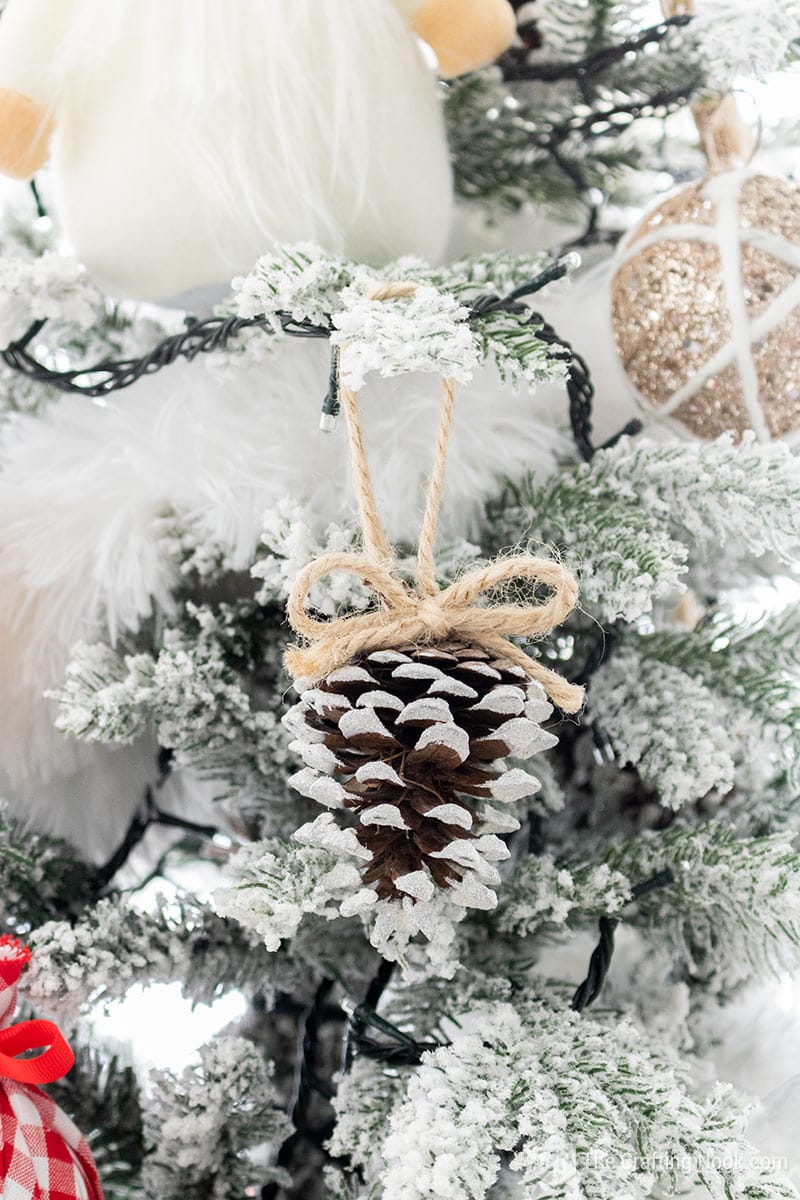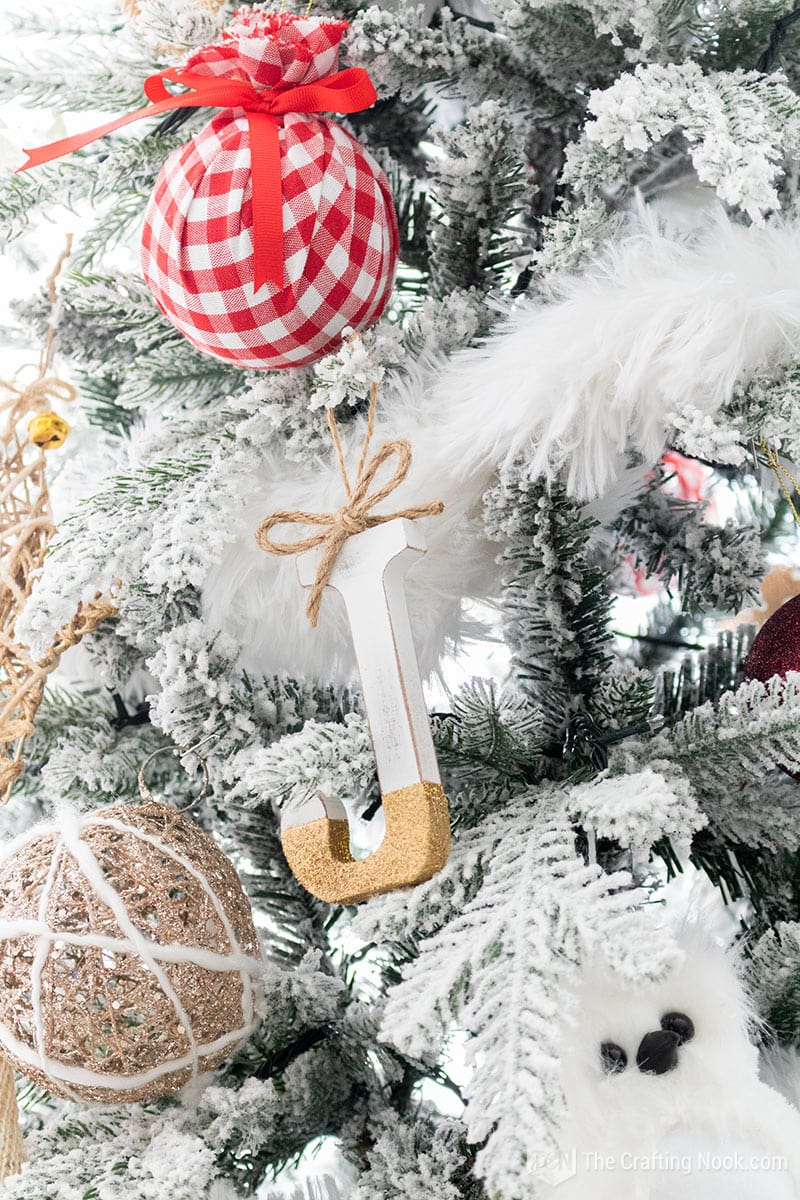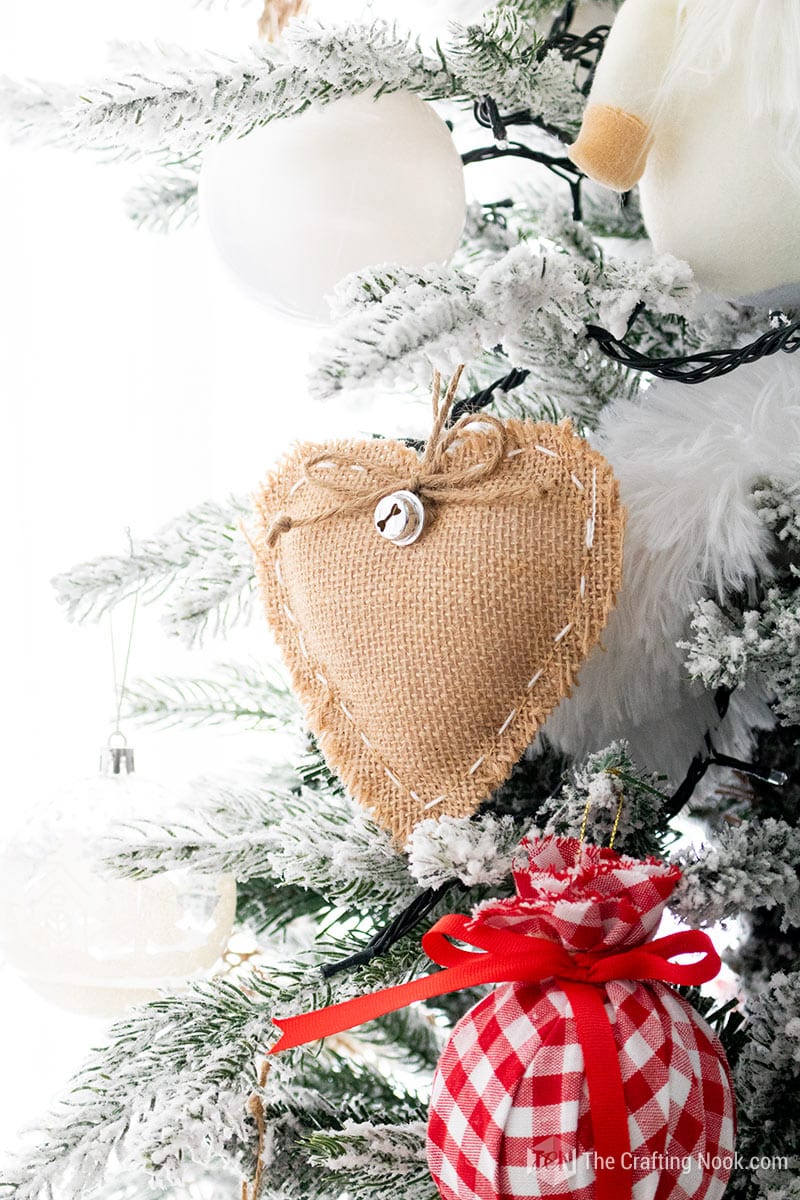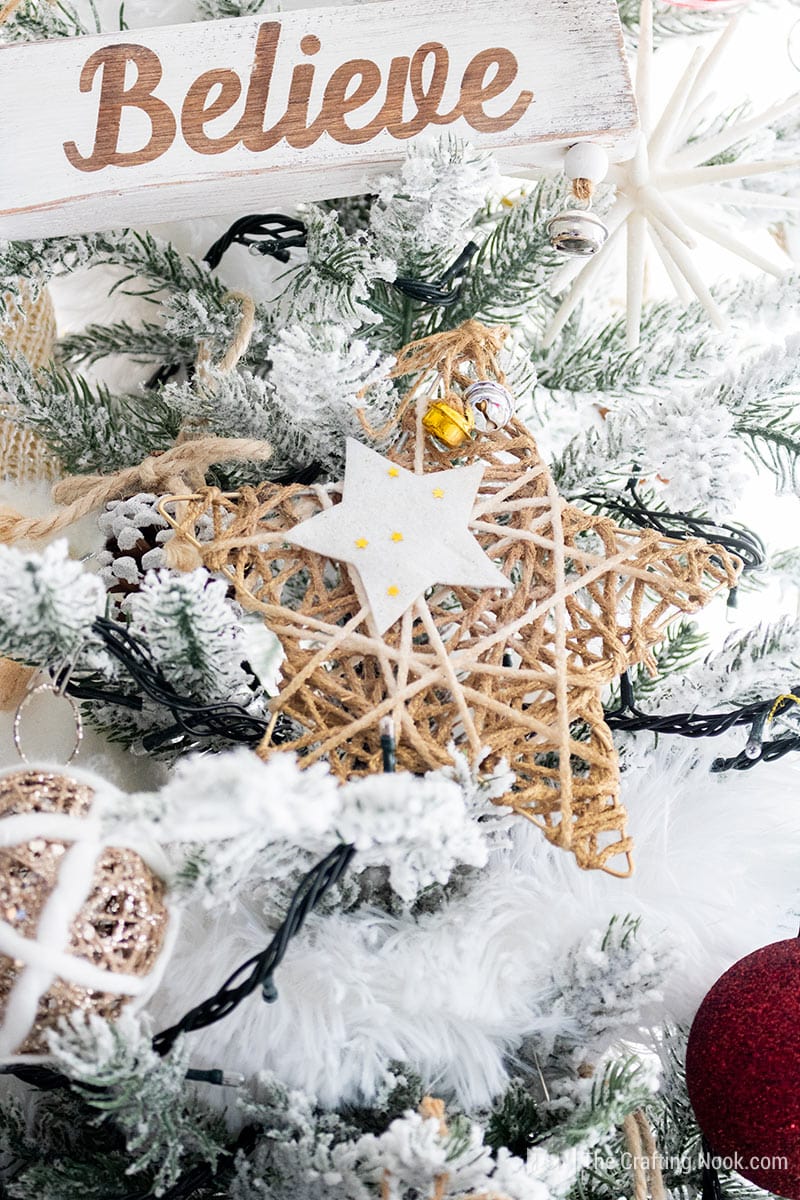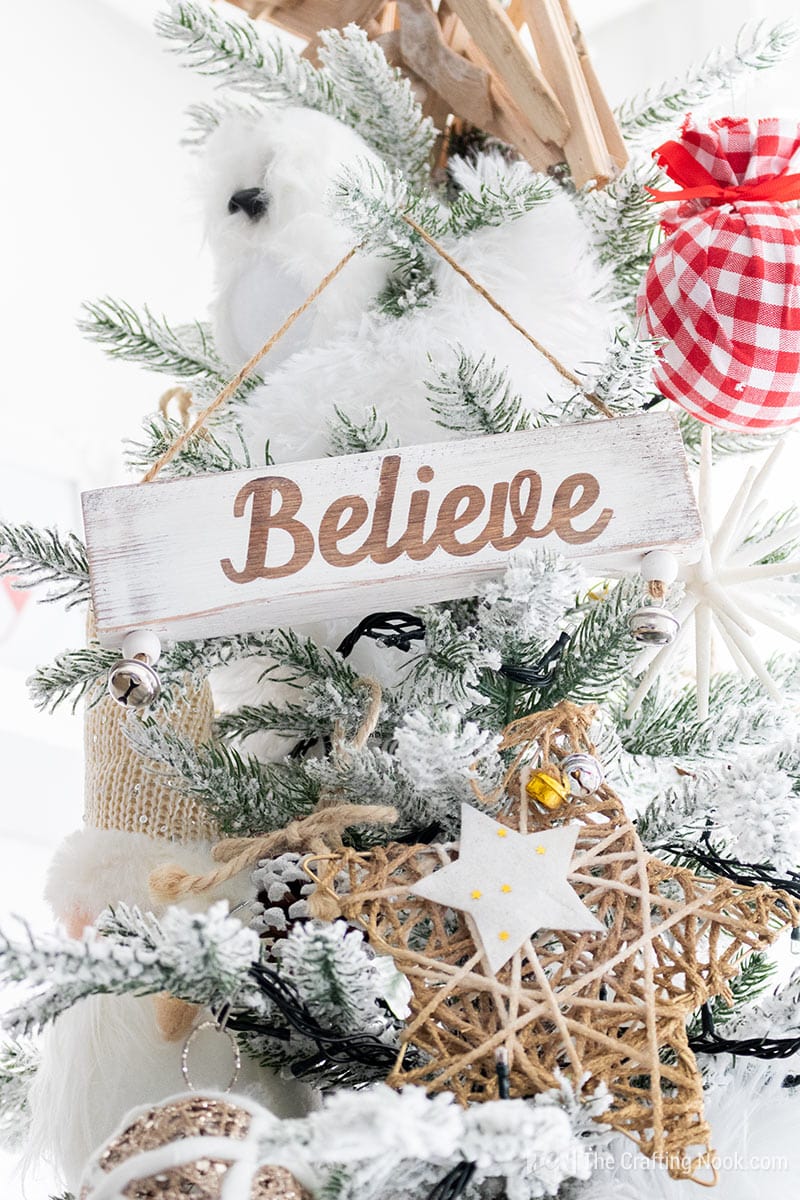 Then I used white and clear with glitter flocked details ornaments to add shine and glam along with some glittered twine ball ornaments.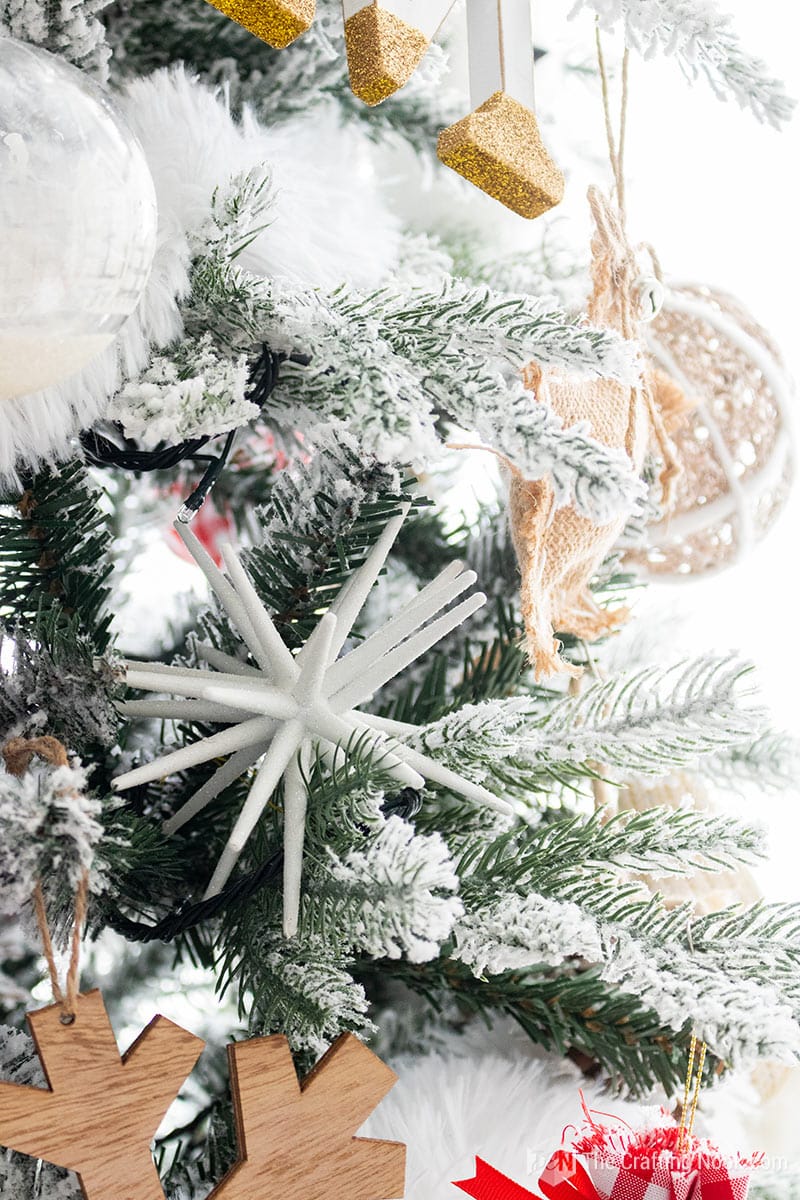 As for the accents, I used my red and white buffalo check ornaments and some dark red ornaments.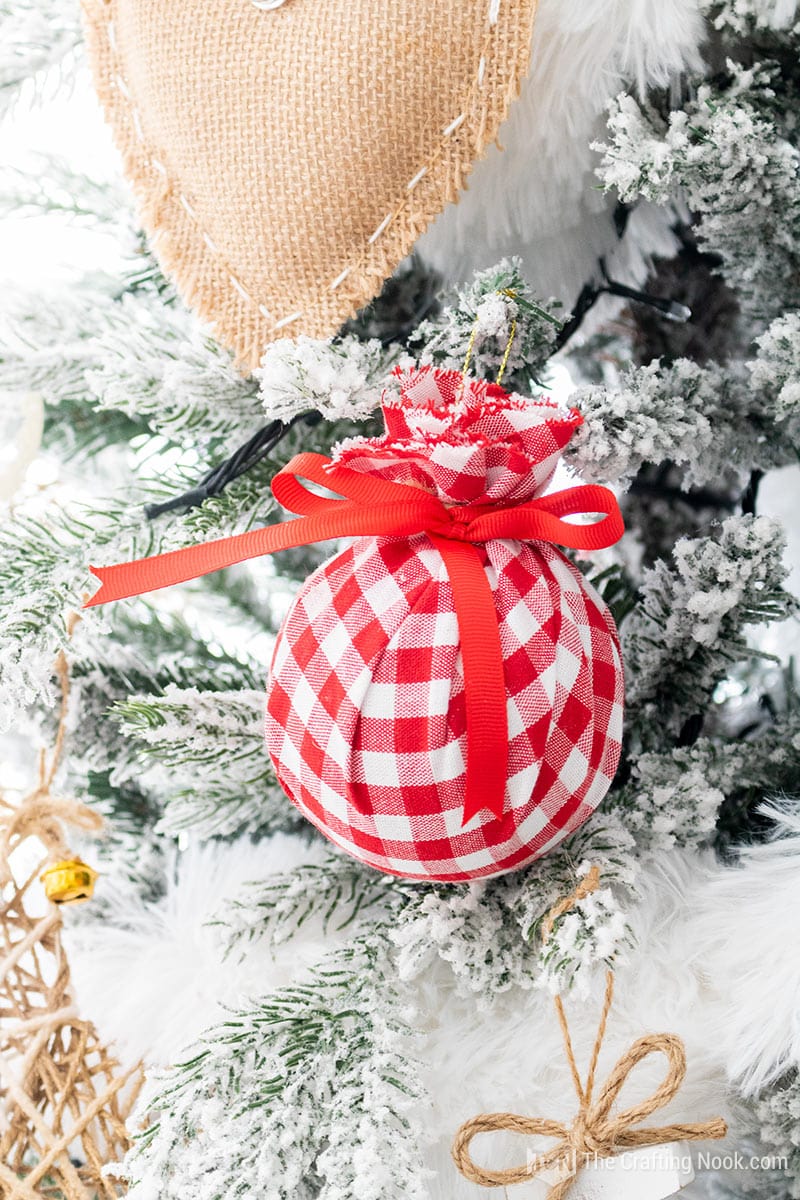 I got some really cute gnomes and fluffy owls that I couldn't resist buying when I saw them.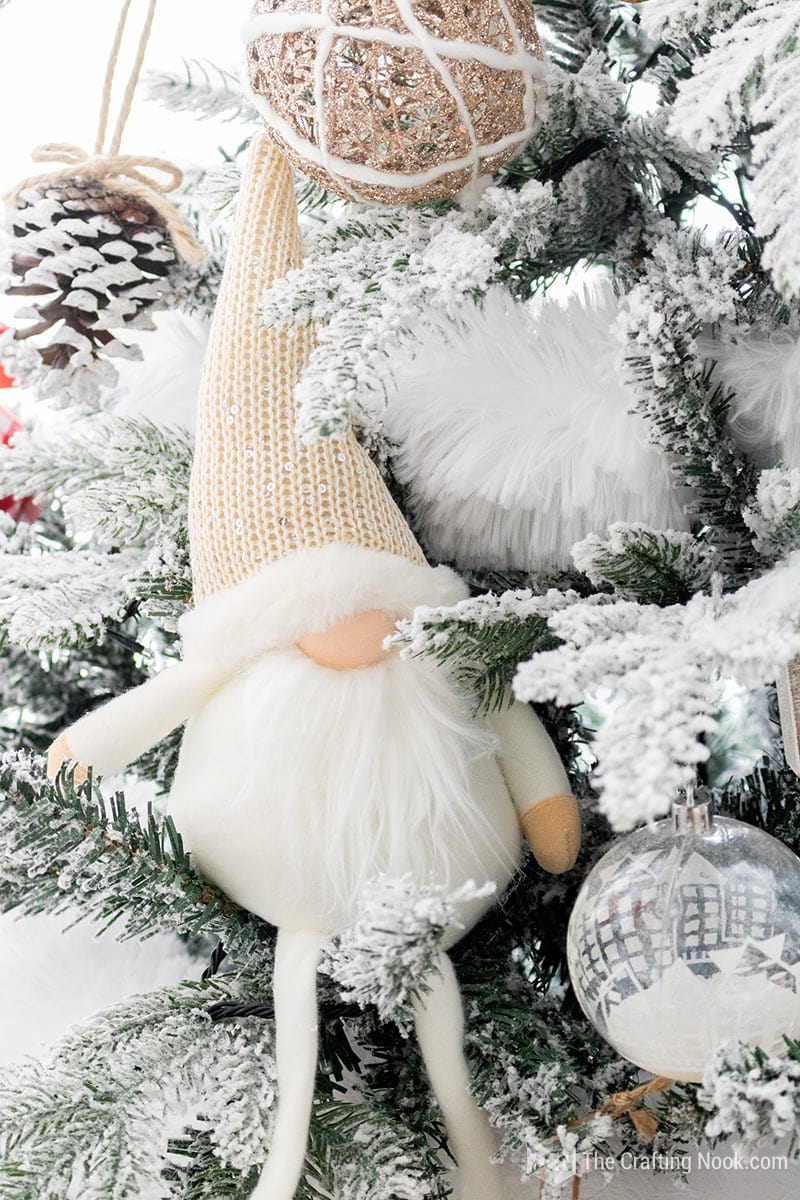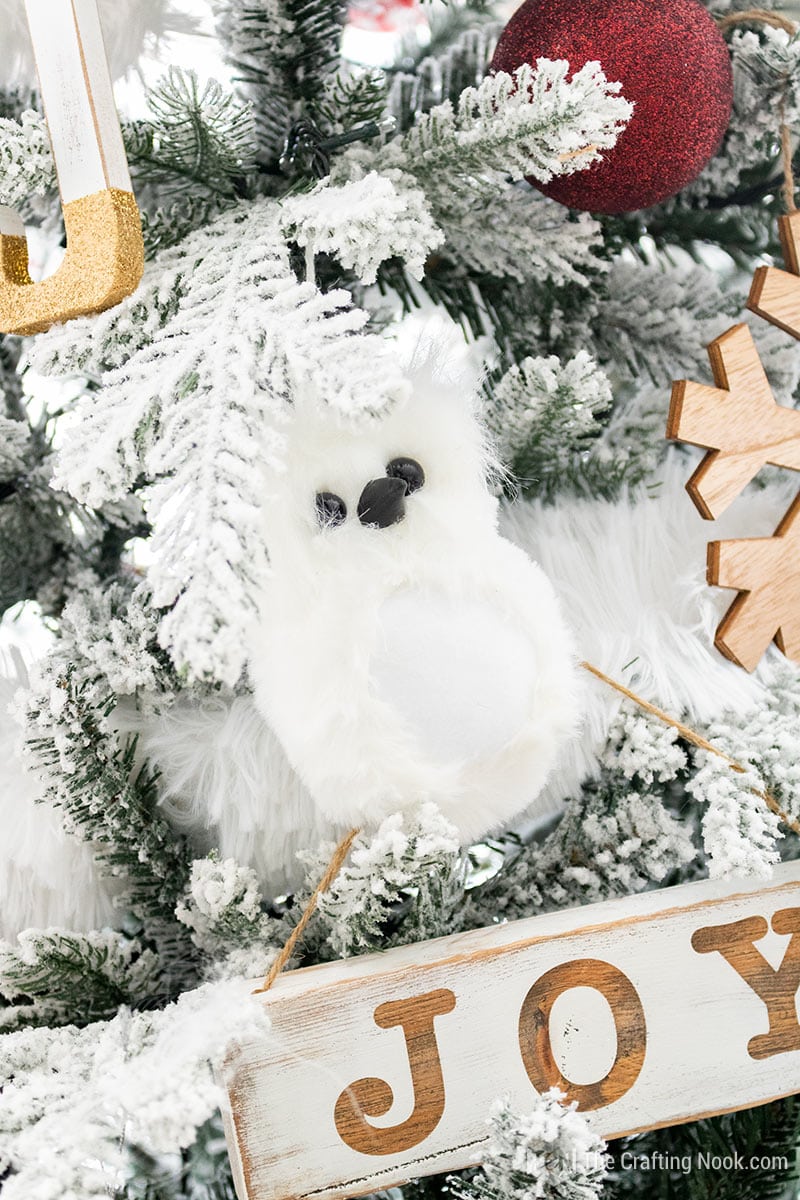 Lastly, I got some pretty wooden snowflakes that really add a woodland look.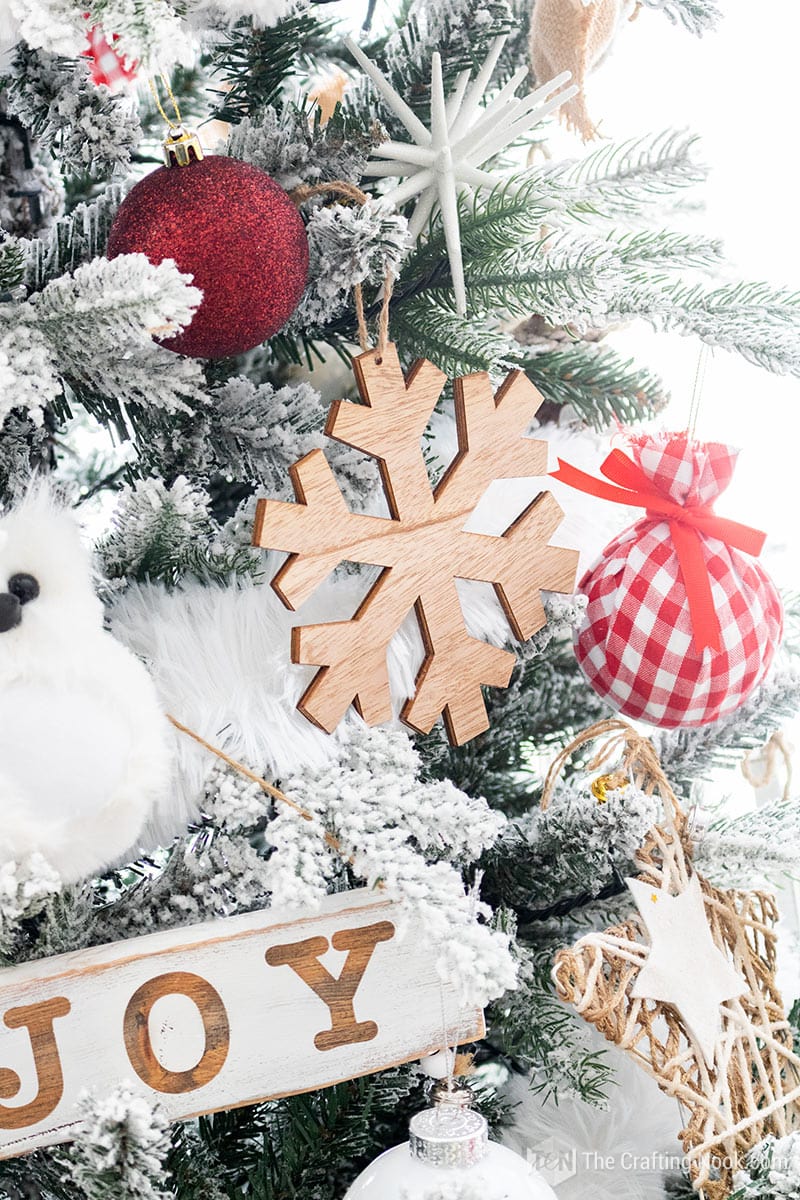 What to do with the tree topper is always a struggle for me. So I always end up using my beloved wooden star. This year is no different.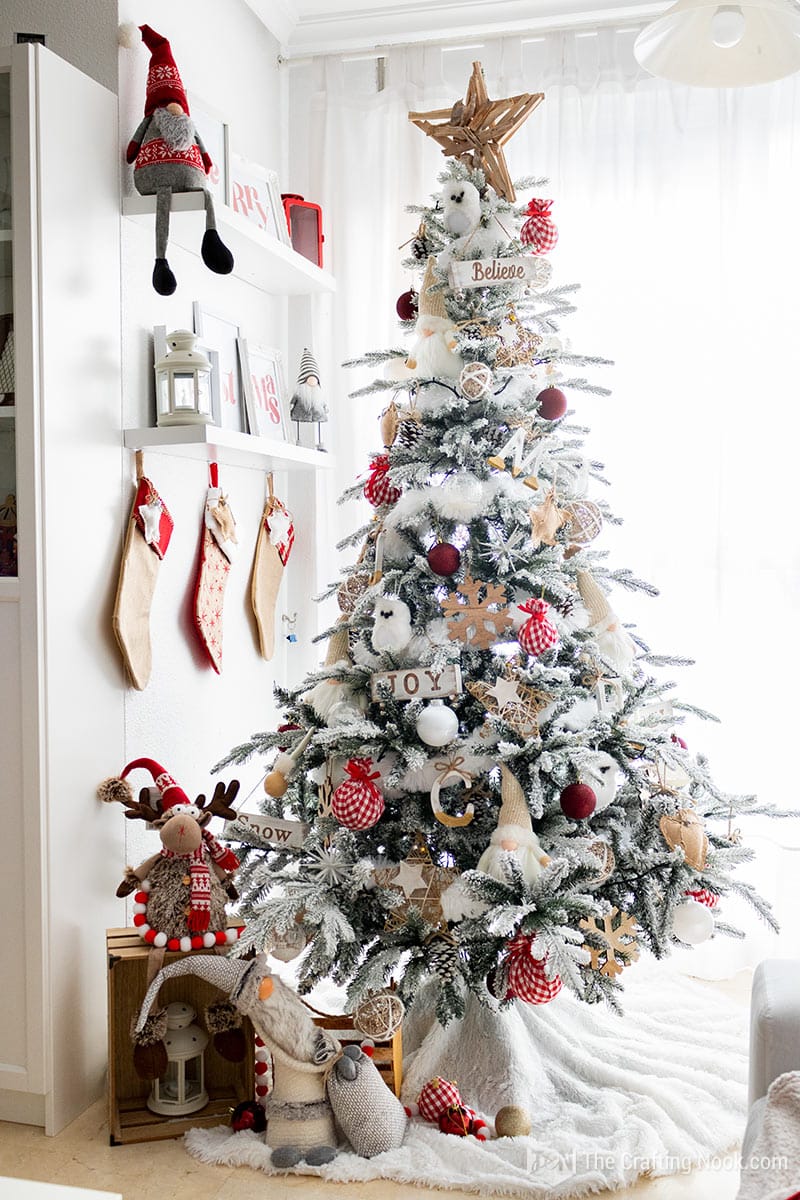 For the tree skirt, I used the same fur fabric and decorated it around the free with crates, lanterns, my two crazy fellas Ralfie (the reindeer) and Willfurrrr-d (the gnome), some ornaments, and a pompom garland. Left enough space for the Christmas gifts.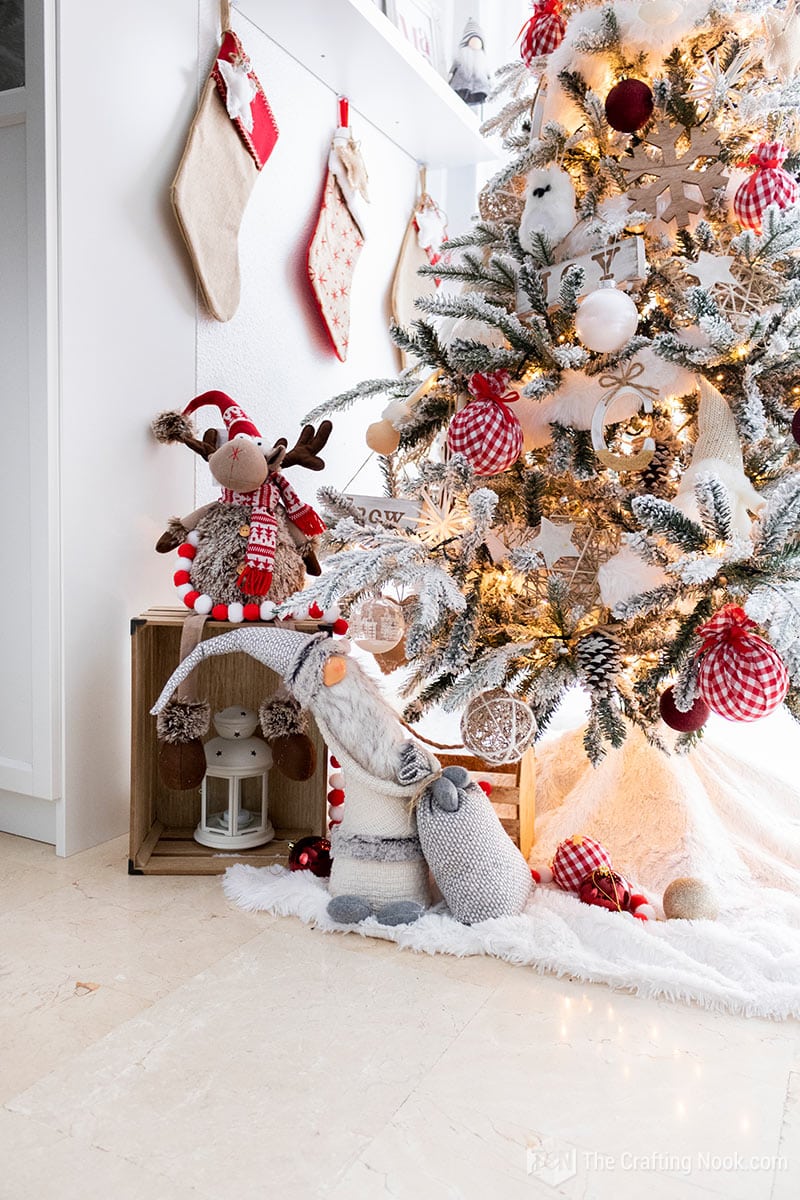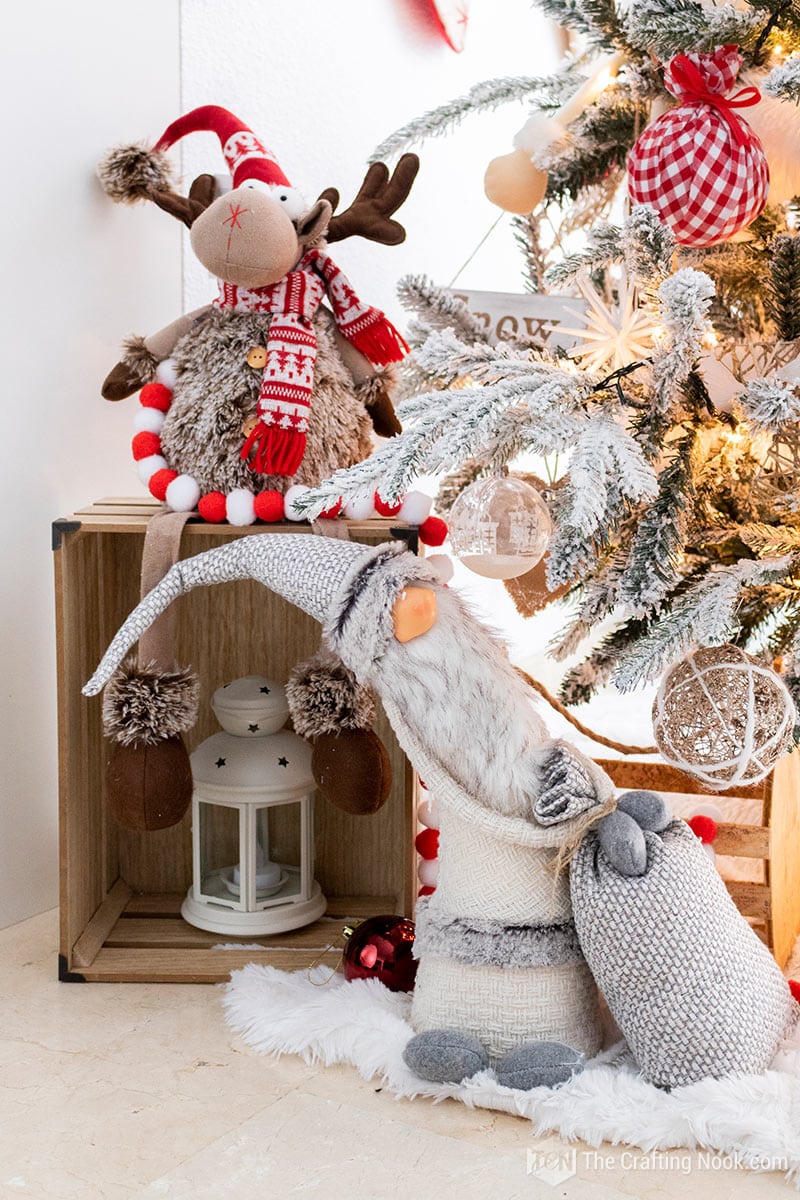 I absolutely love how this snow-covered Winter Woodland Christmas tree turned out and look forward to celebrating the season with my very own white Christmas. Although it's not an elegant tree, it still has its glam.
Photos does not make it justice.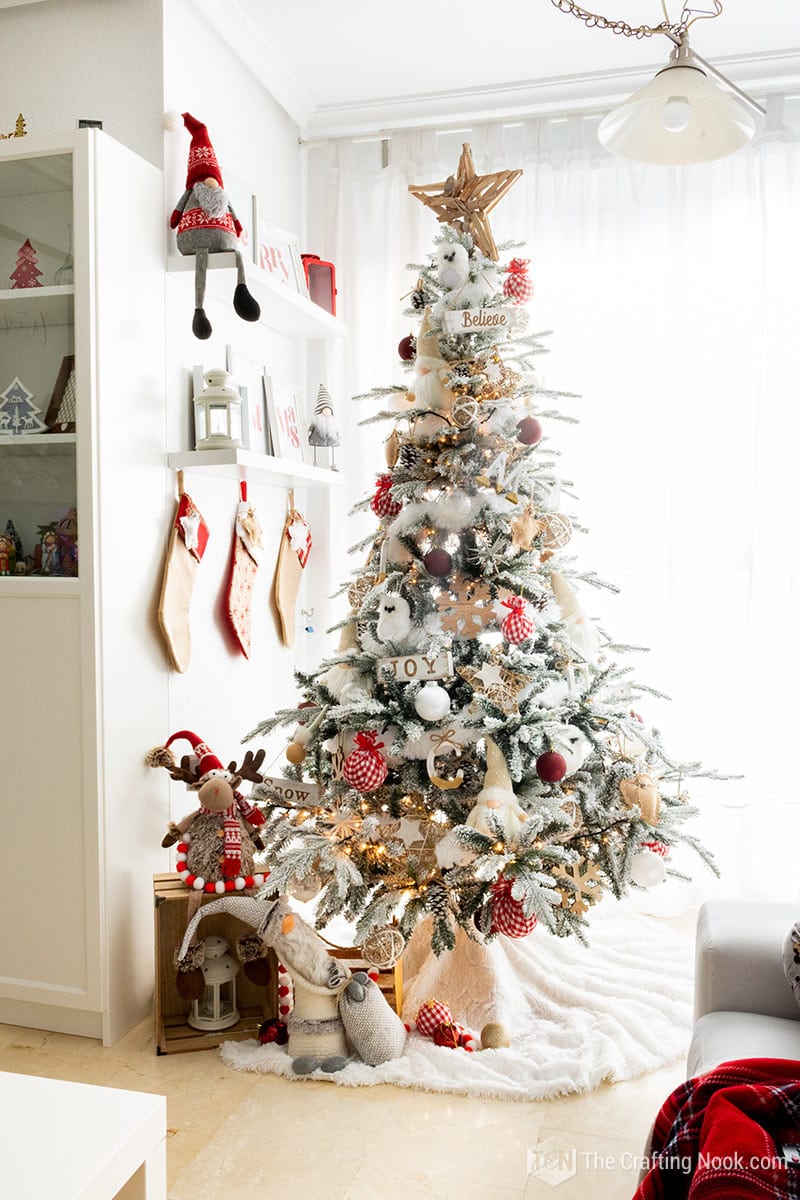 If you ask me the only thing I would have added if I had found the right ones, was some flocked cranberries or any type of red berries to add a more realistic look and I failed to add more natural elements. Probably I'll make it up to it next year.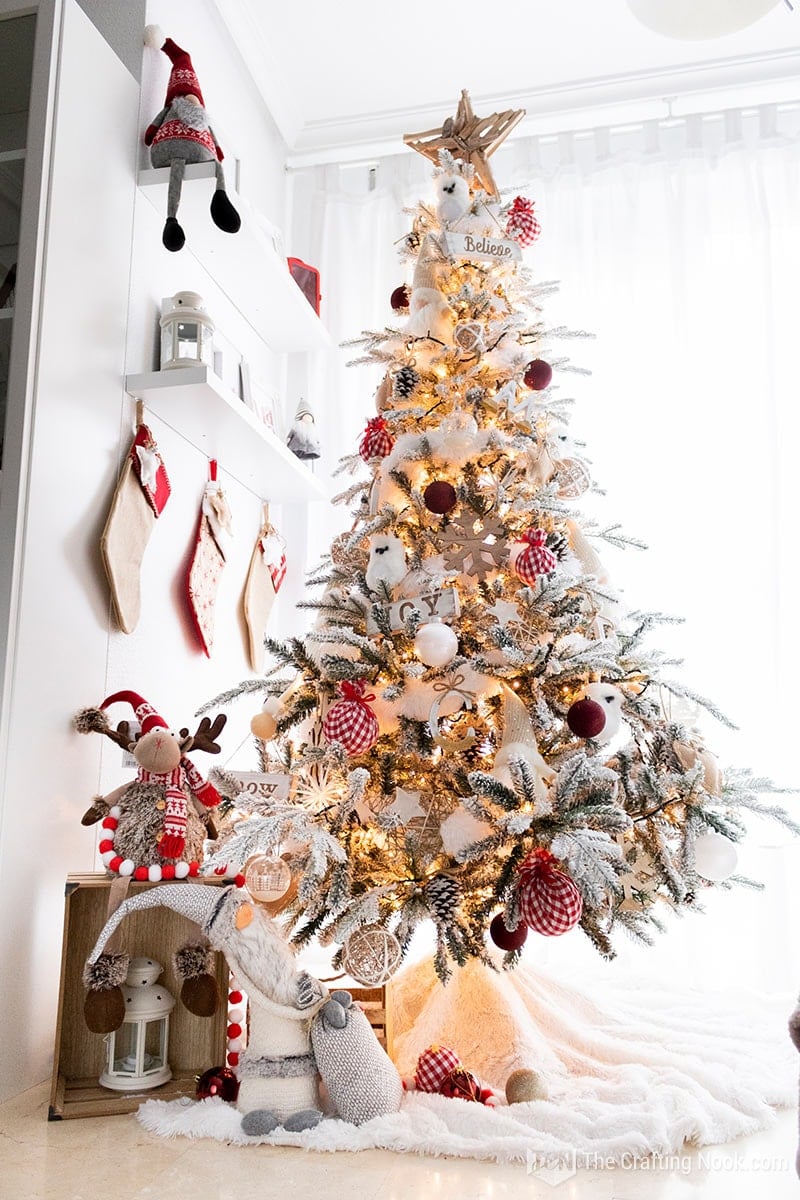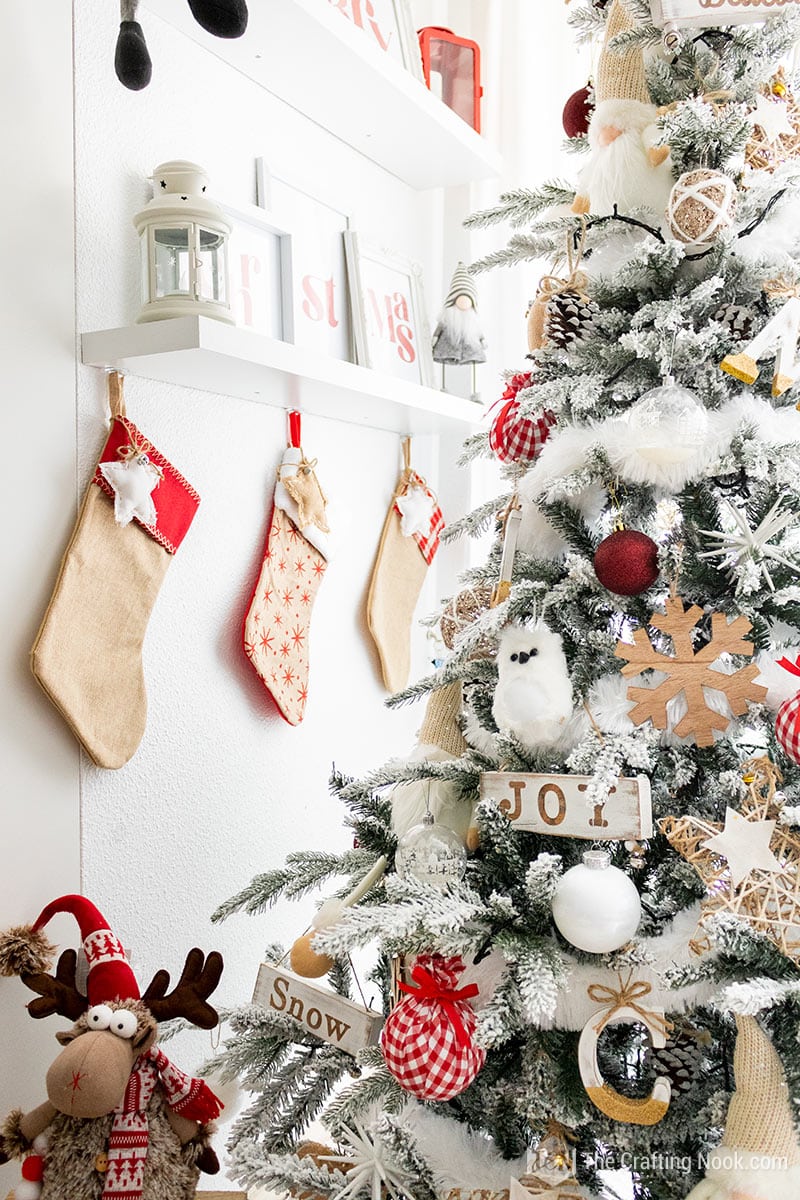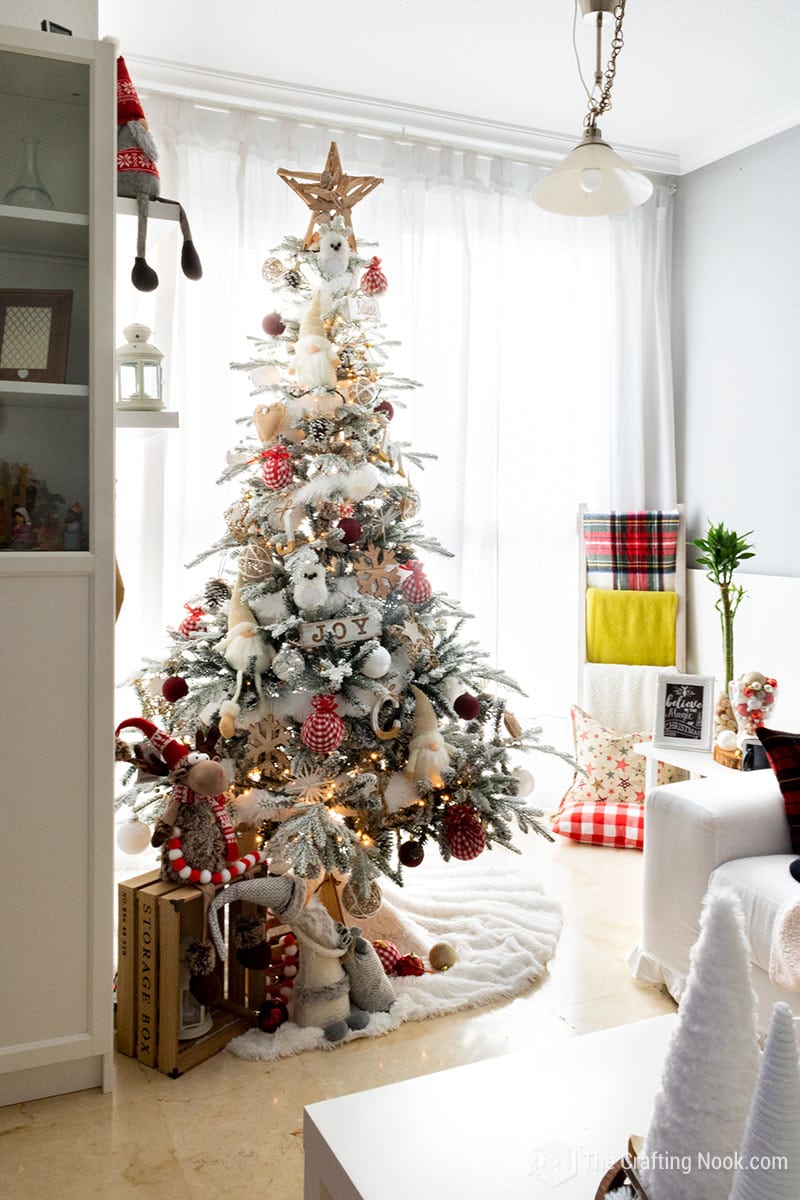 Hope you enjoyed this Christmas Tree tour and that you find it inspiring.
Some rustic Christmas trees I love from my favorite bloggers.
Loving these Christmas tree decoration ideas? Don't forget to PIN and share it with friends.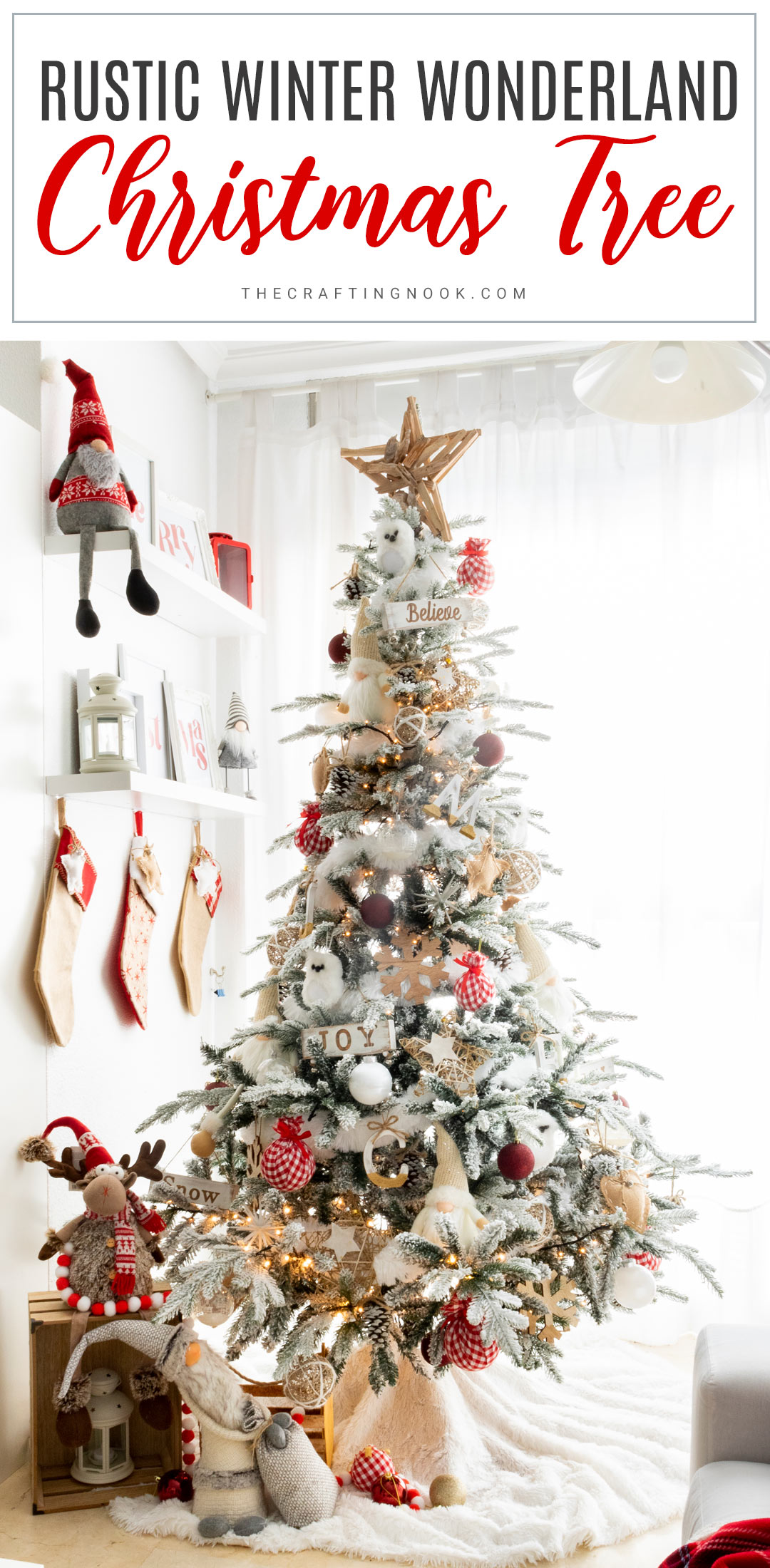 If you like this Holiday tree, you might also love these rustic Christmas trees:
Til' next time...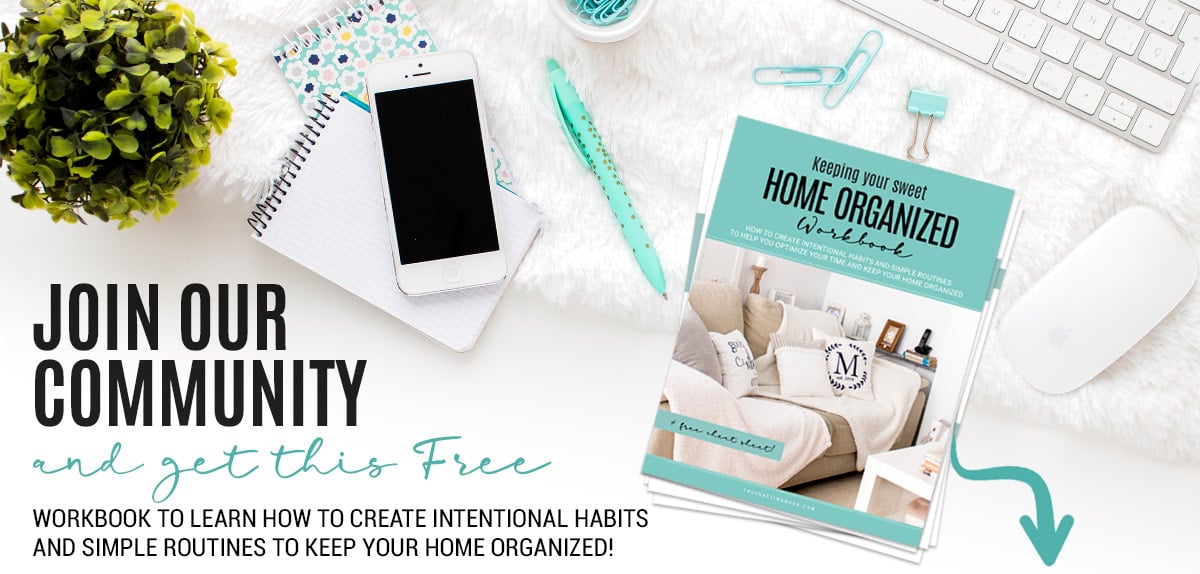 GET INSTANT ACCESS TO THE HOME ORGANIZED WORKBOOK
Plus freebies, printables, exclusive content, tips, stay connected, be the first to know great offers and Product Launches!
Disclaimer: By clicking on the "Yes, I want it" button above you are giving me your consent to collect and use your information according to the law and My Policy Privacy and The Cookie Policy. Zero Spam I promise!