37+ Easy DIY Christmas Ornament Ideas
From rustic to classics, these 37+ Crafty and Easy DIY Christmas Ornament Ideas are guaranteed to add sentimental charm, character, smiles, and cuteness to your tree. Most of these are perfect for a crafty night with the kiddos too!
I can't believe it's almos December. I feel like just a few months ago I was creating and posting about Christmas and then It's already Christmas again.
I'm not complaining. I LOVE Christmas but time is kind of flying by so fast that we barely adjust. What do you think?.
Well, last year I shared a roundup about Crafty Christmas Trees and this year I wanted to share these amazing crafty Christmas Tree Ornaments. I just love them!
Over 37 Crafty and Easy DIY Christmas Ornament Ideas for inspiration
These Crafty and Easy DIY Christmas Ornament Ideas are so creative and cute… So many ideas to choose from. I wish I could make them all LOL. Let me know your thoughts and which ones are your favorites!
COMMON SUPPLIES:
Fabric
Cardboard
Cardstock
Ornaments
Glitter
Ribbons
Pinecones
Paint
Brushes
Glue
Stencils
Red Berry Springs
Greenery
Wood
Twigs
Burlap
Twine
and more
COMMON TOOLS:
Drill
Screwdriver
Hammers and nails or nail guns
Hot glue gun and glue sticks
Circular saw
Miter Saw
Easy DIY Christmas Ornament Ideas
Disclaimer:*Just like I do for all my roundups, I get a lot of inspiration from Pinterest. If you are at all familiar with that platform you know there are tons of pictures with no direct links to the original source. Some pictures featured here I found no source for or directed to the wrong one but if you know the source, contact me and I will update this post immediately, thank you so much!
1. DIY Buffalo Check Christmas Ornament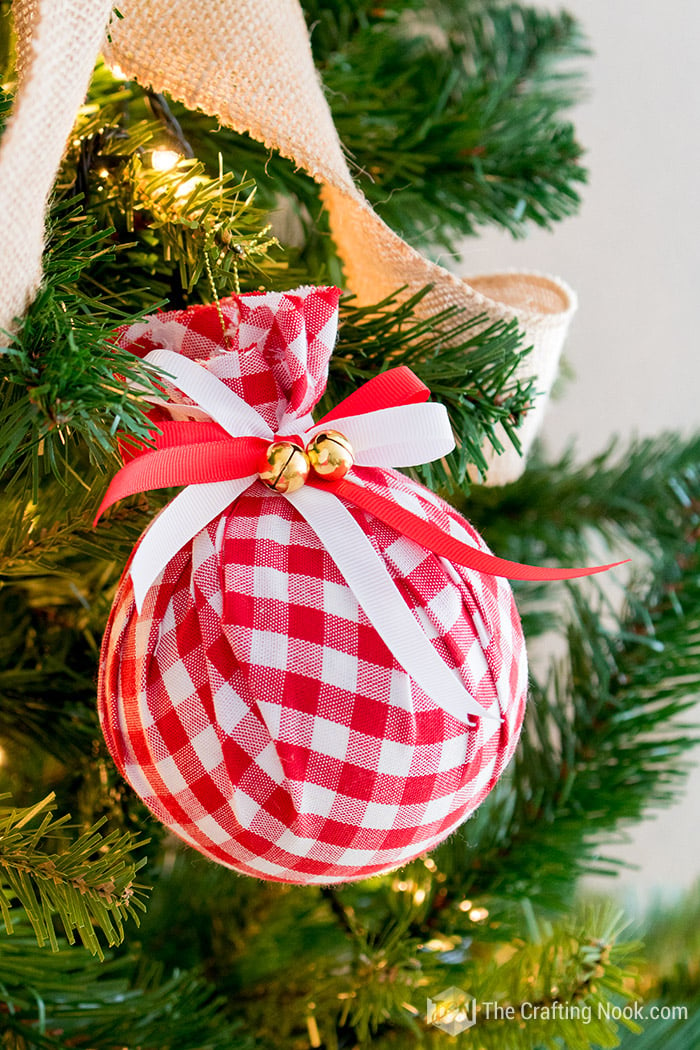 Got some Christmas Baubles that got old and maybe ugly but don't know what to do? You can easily make cute Buffalo Check Christmas Ornament and give them a gorgeous new look! Buffalo Check Christmas Ornaments are all in and I must confess I hope the trend stays! LOVE IT!!!
2. DIY RUSTIC FLOCKED PINECONE CHRISTMAS ORNAMENTS
Learn how to make flocked pinecone Christmas ornaments with this easy DIY tutorial. These ornaments are fun to make and a beautiful addition to your holiday décor.
5. DIY FEATHER CHRISTMAS ORNAMENT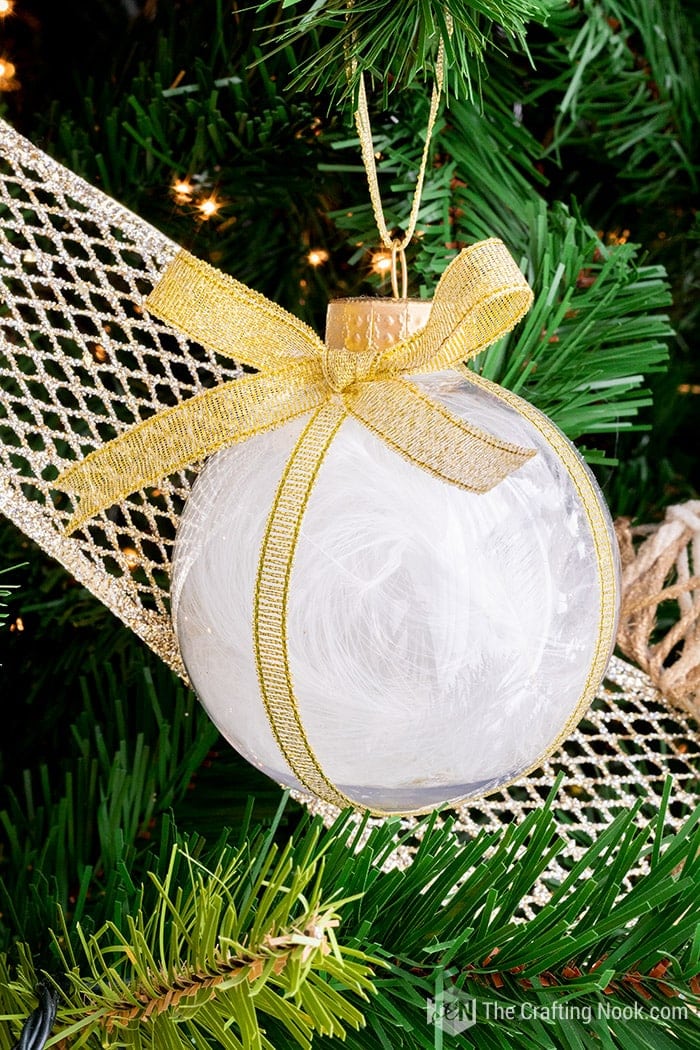 This soft Feather Christmas Ornament is an easy project and will bring a touch of understated elegance and glam to your Christmas tree.
4. DIY RUSTIC BURLAP CHRISTMAS ORNAMENTS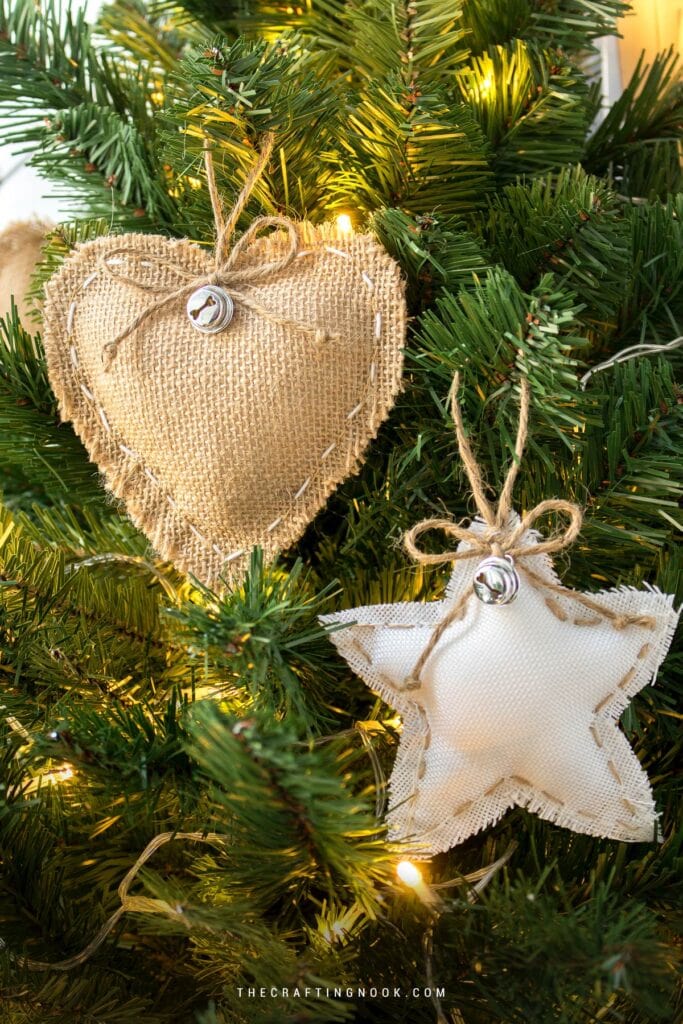 These cute and easy Rustic Hearts and Stars Burlap Christmas Ornaments are so fun to make this Holiday season and will be the perfect touch to your Christmas Tree. Continue reading below!
5 DIY MINI WOOD SIGN CHRISTMAS ORNAMENTS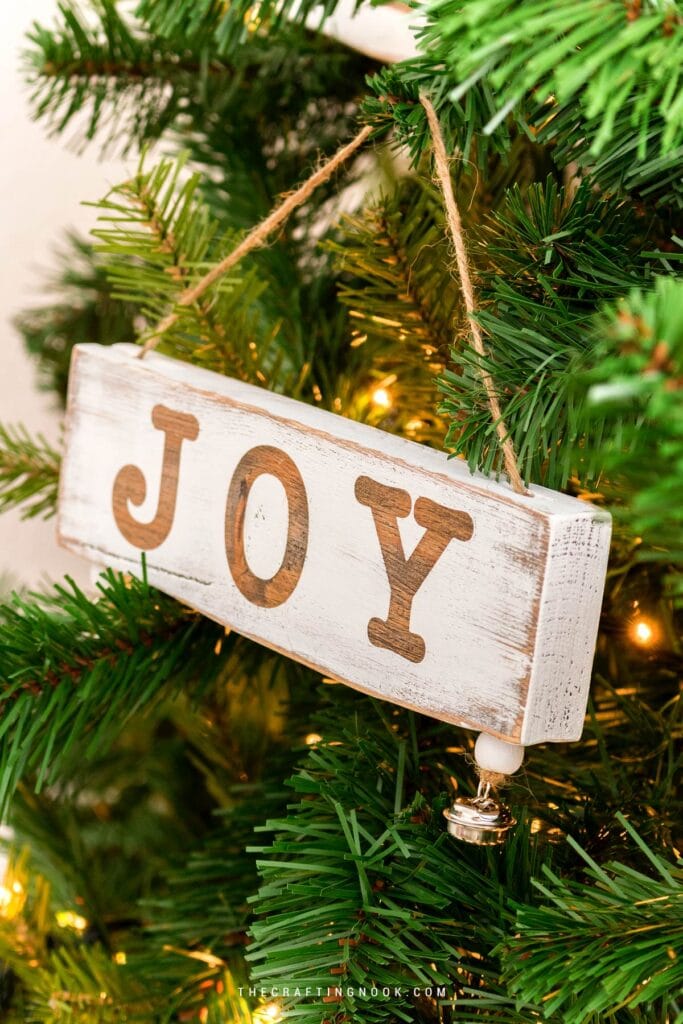 Cute and easy to make Christmas project, these DIY Mini Christmas Wood Sign Ornaments are the perfect addition and a fun way to decorate your Christmas tree with an amazing rustic look.
6. DIY MEMORY KEEPSAKE SNOW GLOBE CHRISTMAS ORNAMENTS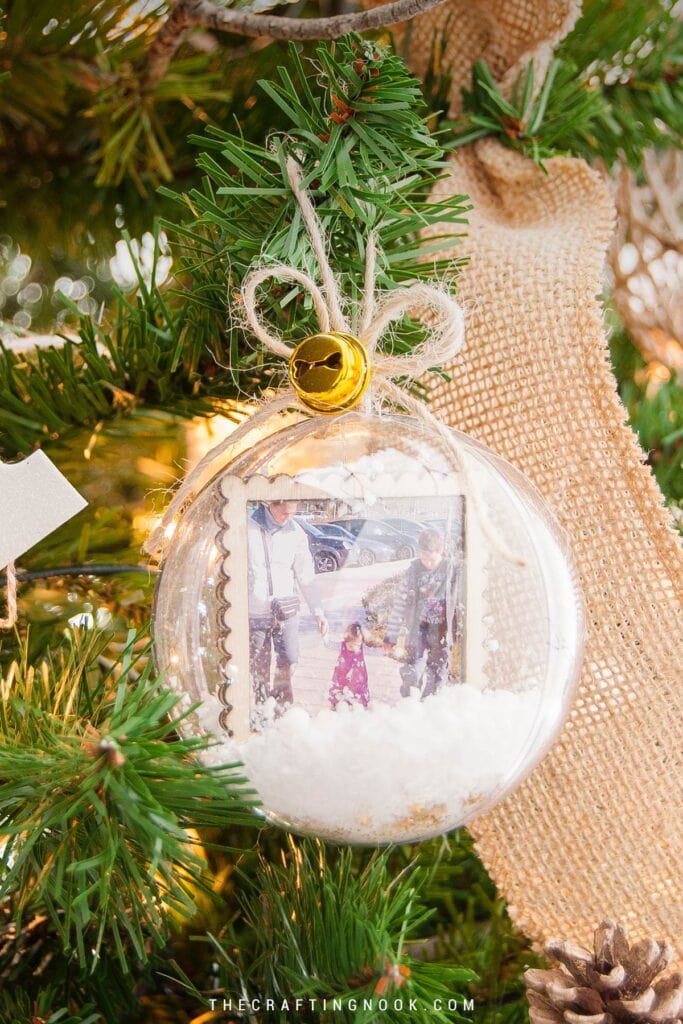 Do you have photos that you love but can't find a meaningful way to display them? We got the perfect project for them. Make your own Christmas ornament snow globe for a memory keepsake. Learn more here.
7. TWINE BALL CHRISTMAS ORNAMENT TUTORIAL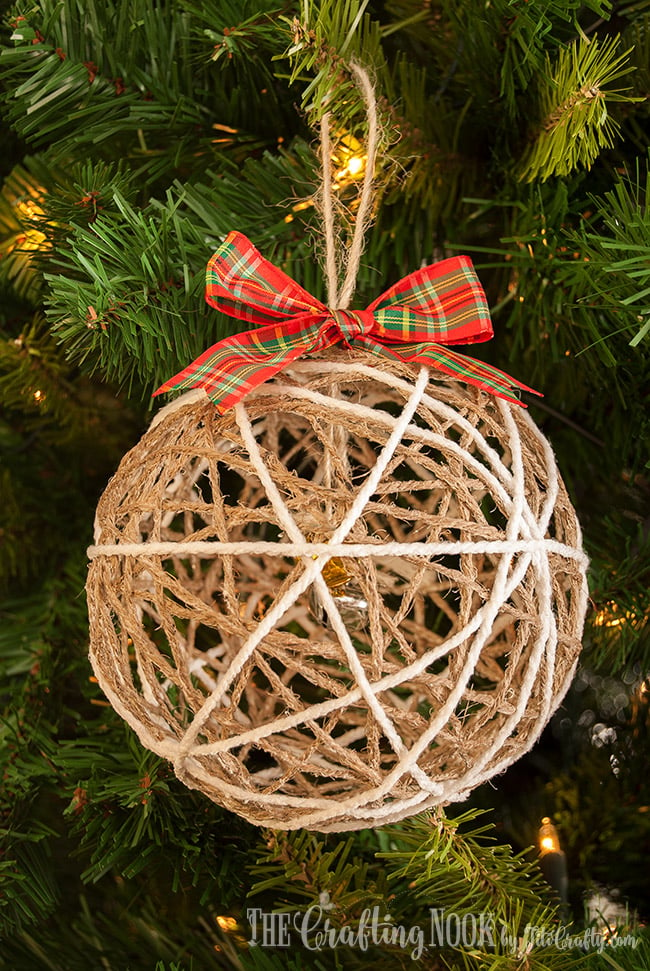 If you want to add to your Holiday Season a rustic yet glamorous touch to your Christmas tree, here you have a cute Twine Ball Christmas Ornament Tutorial, it's super easy to make, super rustic, and adds such natural beauty to your tree!
8. DIY CHRISTMAS CLOTHESPIN ANGEL ORNAMENTS
Clothespin Angel Ornaments are fun and easy to make using a few simple craft supplies. These Angels look beautiful on the Christmas Tree or are a great gift for kids to make.
9. CHRISTMAS DIY MITTEN ORNAMENTS – FREE MITTEN TEMPLATE
Make your own cute Christmas DIY Mitten Ornaments this holiday season to hang on your tree, as a family craft night or give as gifts. Here's what you need to do.
10. DIY RUSTIC MONOGRAM CHRISTMAS ORNAMENTS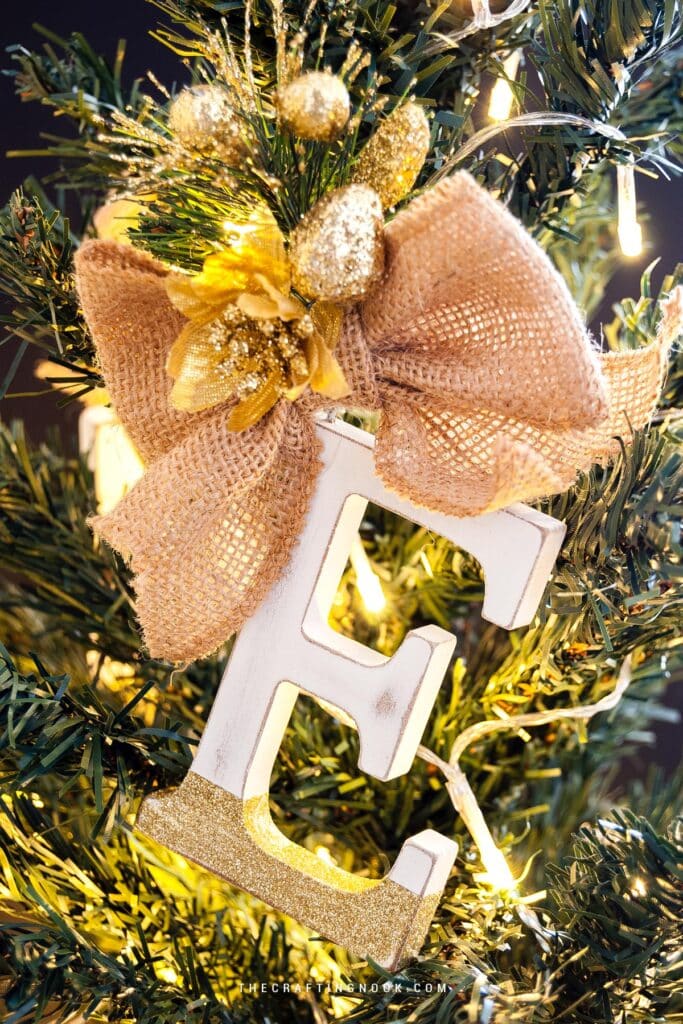 Need an idea to involve your family in your Christmas tree decoration? Get creative this season with these DIY rustic monogram Christmas ornaments. These ornaments are as festive as they are easy to make. With a few supplies, you can create beautiful custom Christmas ornaments in no time.
11. Little Angel Ornaments
12. Kids DIY Ornaments: Pretty Paper Straw Christmas Trees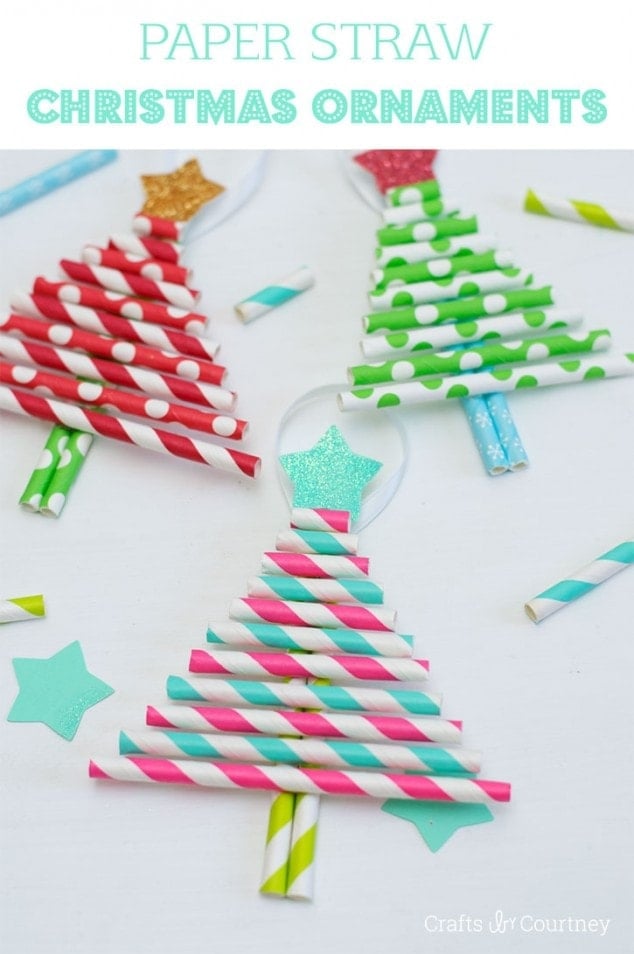 13. Hot Glue Snowflake Ornament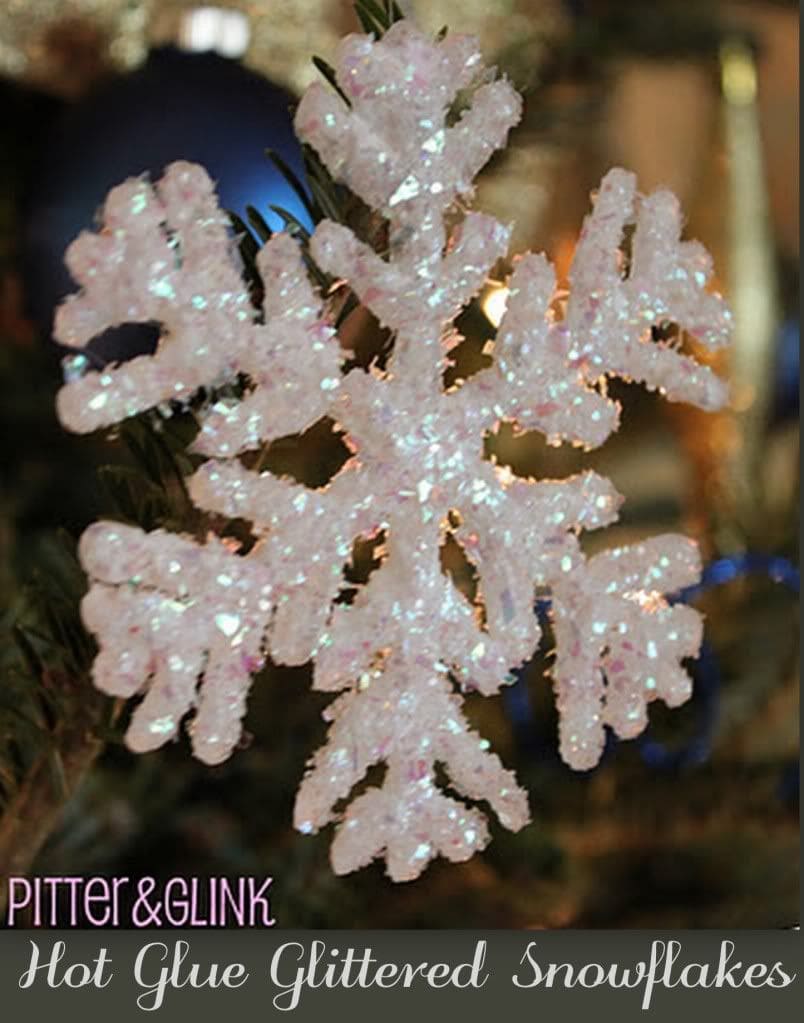 14. Glittery Snowball Tutorial
15. Pop Corn ornaments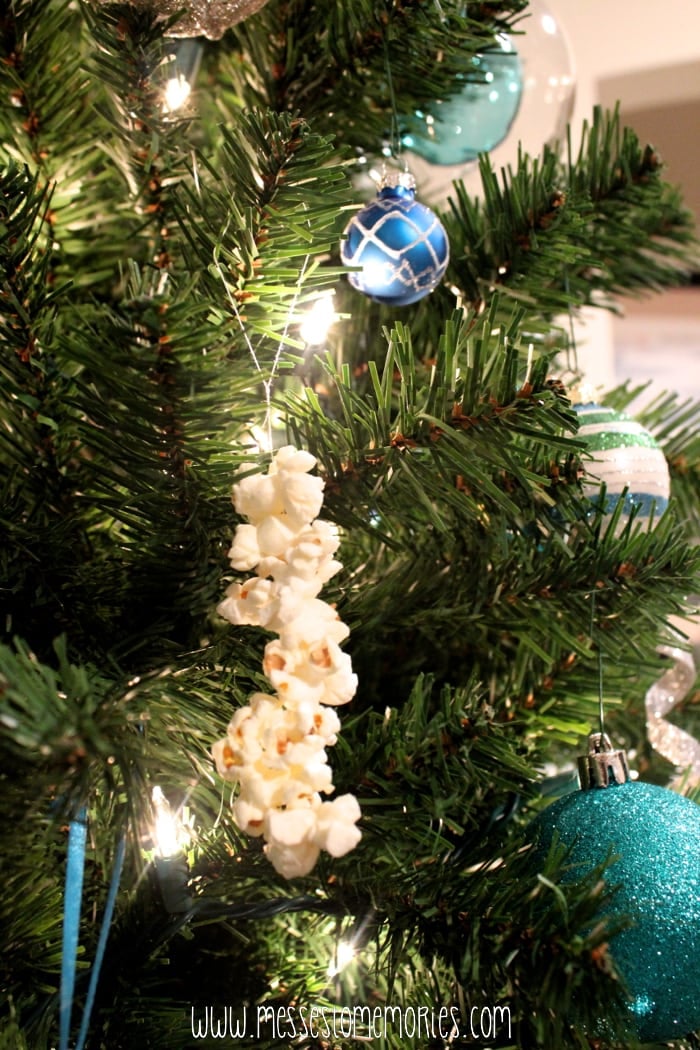 16. Easy Paperclip Angel Ornament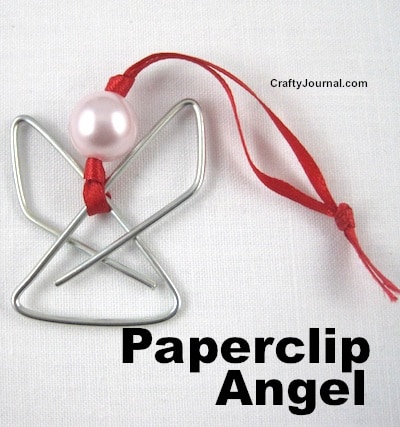 by U.K Lass in U.S
18. Glitter Twine Ball Ornament
19. REINDEER HANDPRINT ORNAMENT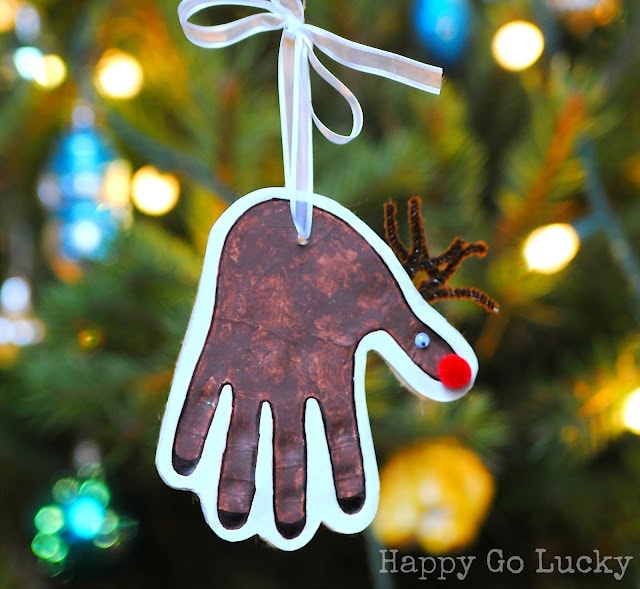 20. BOOK PAGE ORNAMENT
21. Wool Felt Mitten Ornaments
It's impossible to resist these adorable felt mittens! Create a full collection by alternating bright colors with mini snowflakes or Christmas trees.
22. Pom-Pom Christmas Character Ornaments
23. DIY Rudolph Ornaments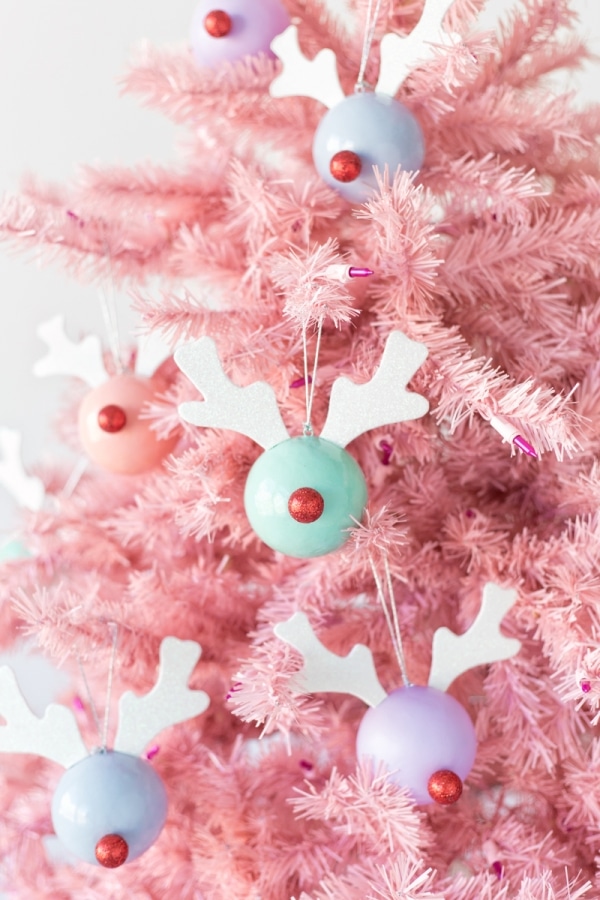 by Studio DIY
24. DIY Wood Bead Snowflake Ornament
These rustic ornaments feature monochromatic twine and simple wooden beads. Whether your style is glam or a little less showy, they'll look wonderful on your tree.
25. Cookie Cutter Ornaments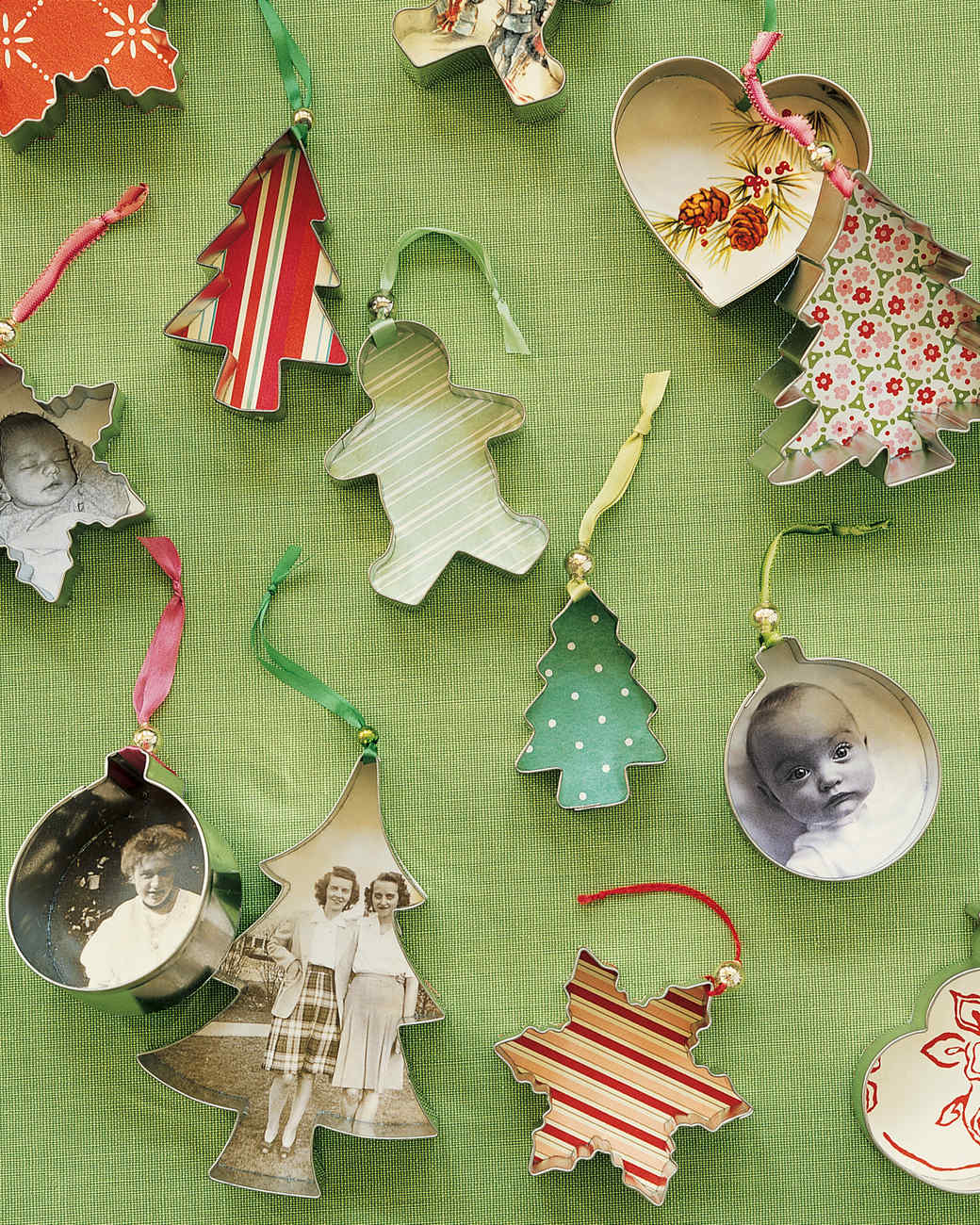 26. Reindeer Bottle Cap Ornaments Kids Craft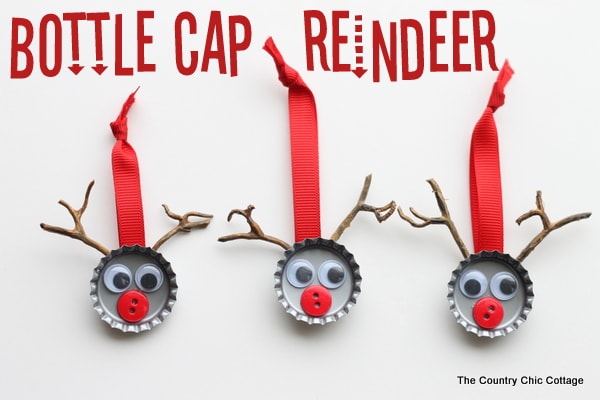 27. Fun Popcorn Glass Ball Ornament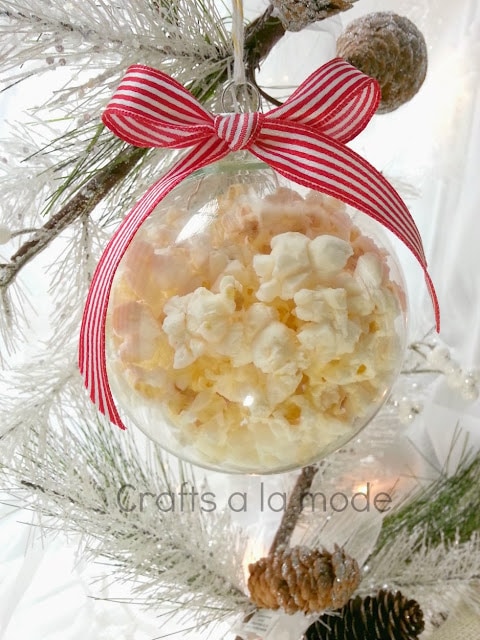 28. SALT DOUGH ORNAMENTS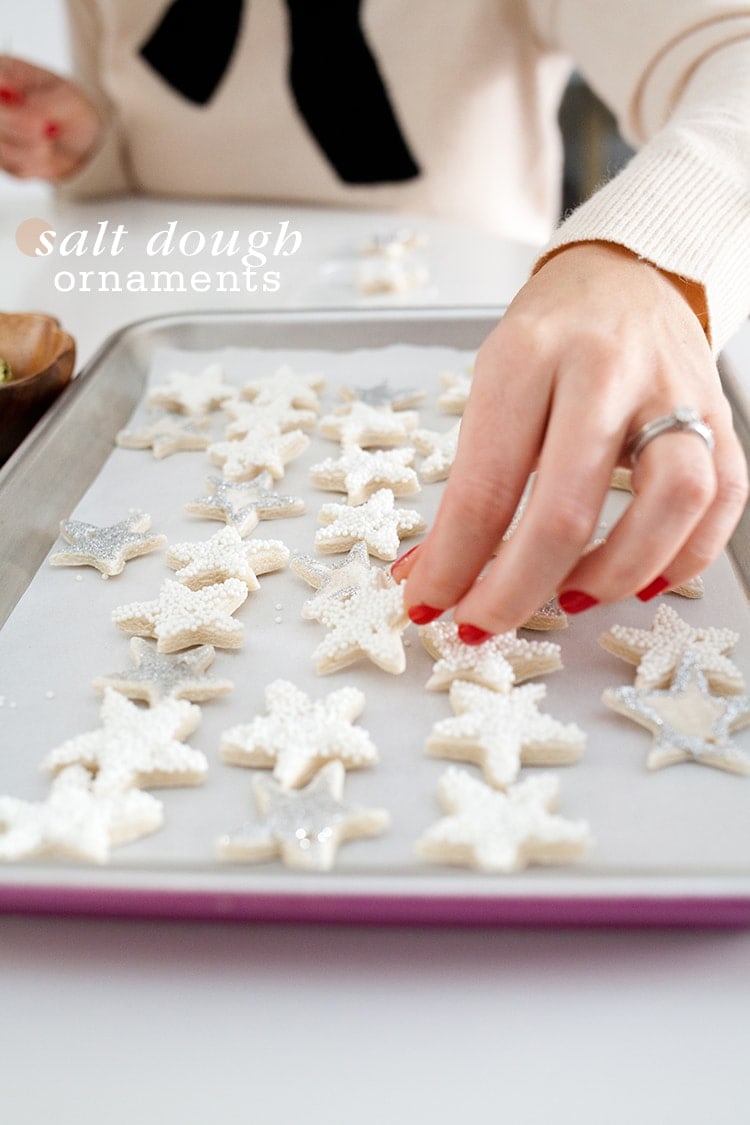 29. SCRAP RIBBON CHRISTMAS TREE ORNAMENT
30. DIY FALL DECORATIONS
31. Macrame Ornaments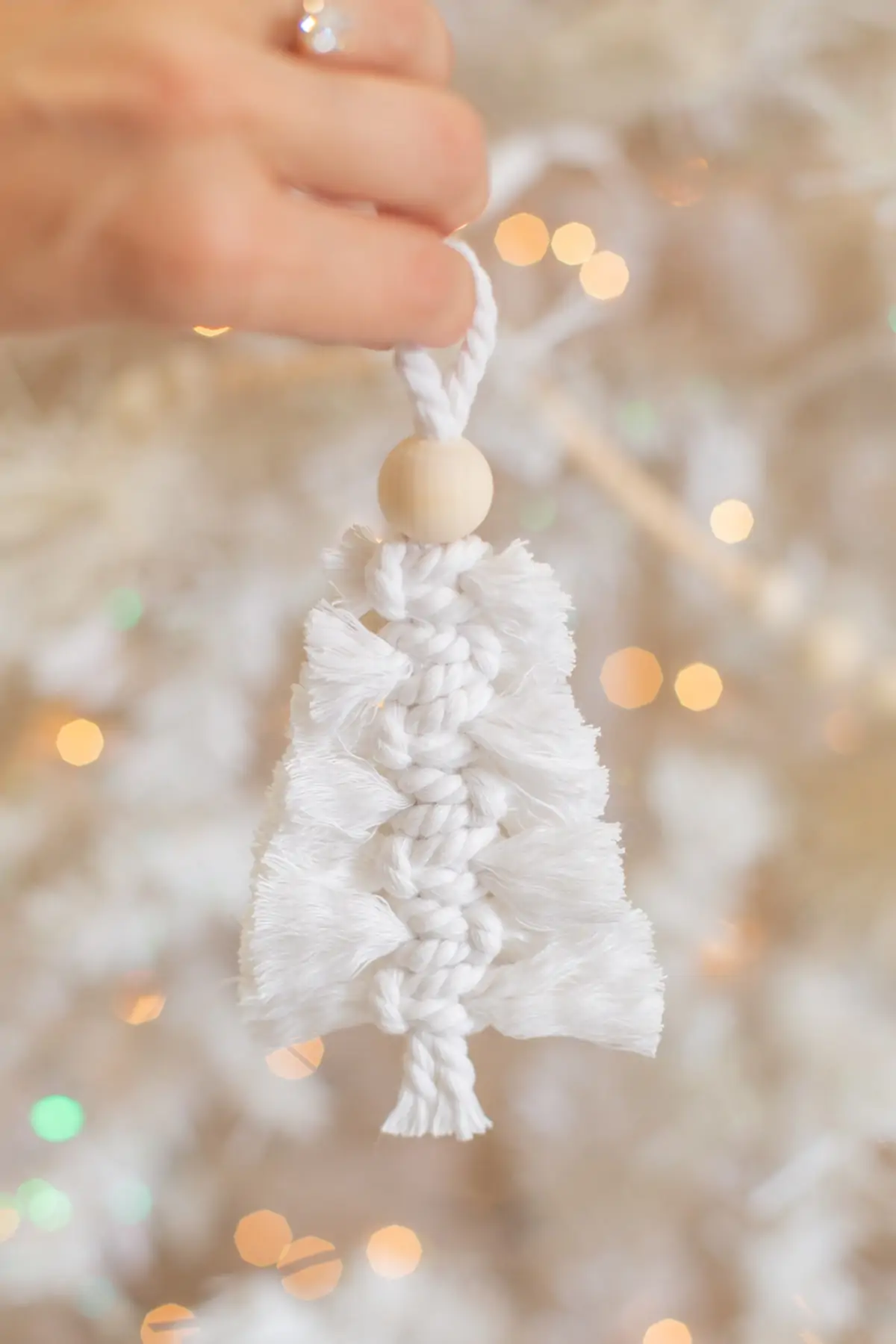 Macrame decorations are incredibly charming and easy to make. These woven Christmas tree ornaments only use one knotting technique to keep things extra simple!
by Lovely Indeed.
32. Leather Ornaments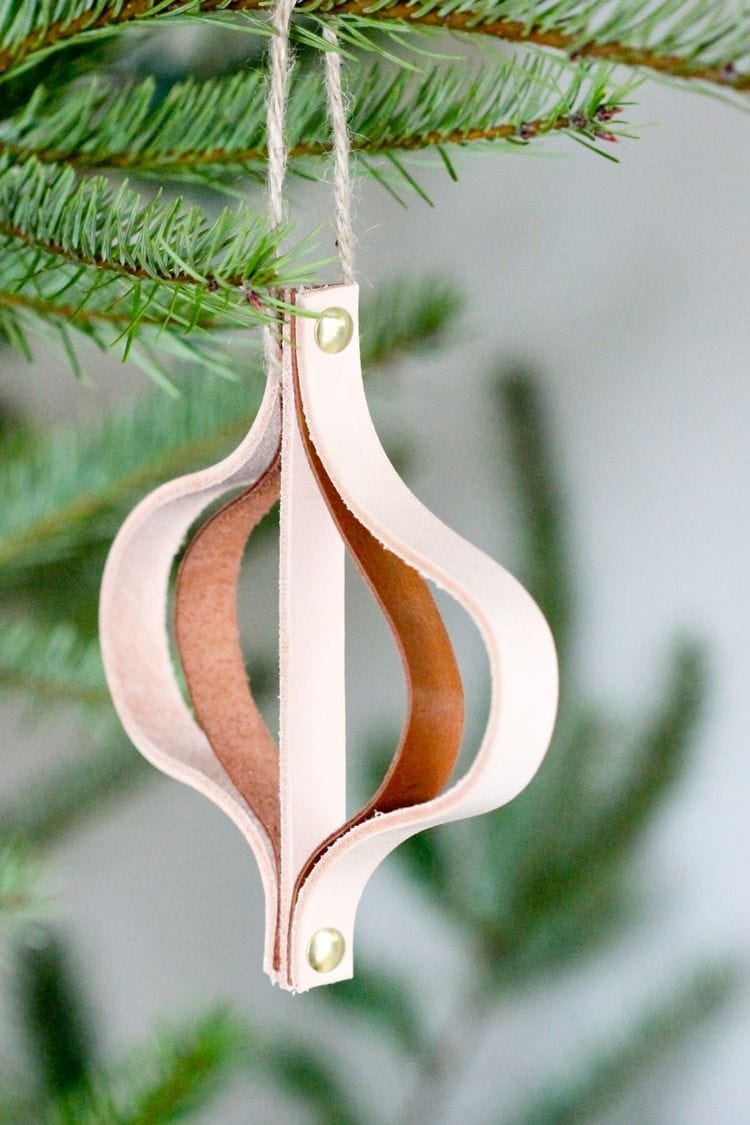 Make these simple leather ornaments for a warm, modern look. Even those crazy ones your kids painted won't look out of place with the clean design!
by Delia Creates.
33. Chalkboard Wood Slice Ornaments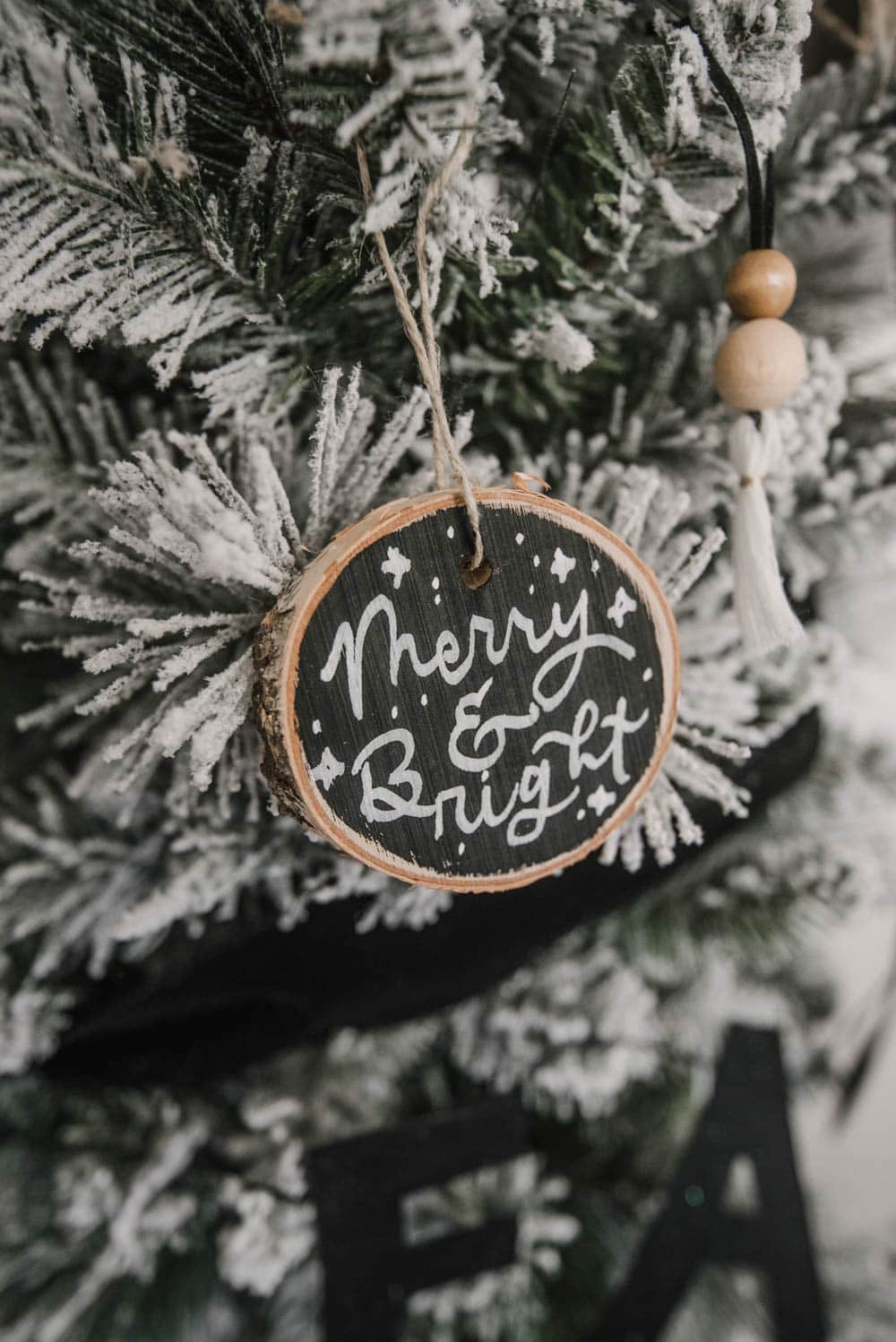 A super cute way to DIY a wood slice ornament is by using chalkboard paint and writing a Christmas message on it or you can also leave as is and write with a sharpie and if you feel brave enough use an egraver.
by Lemon Thistle.
34. Rolled Paper Ornaments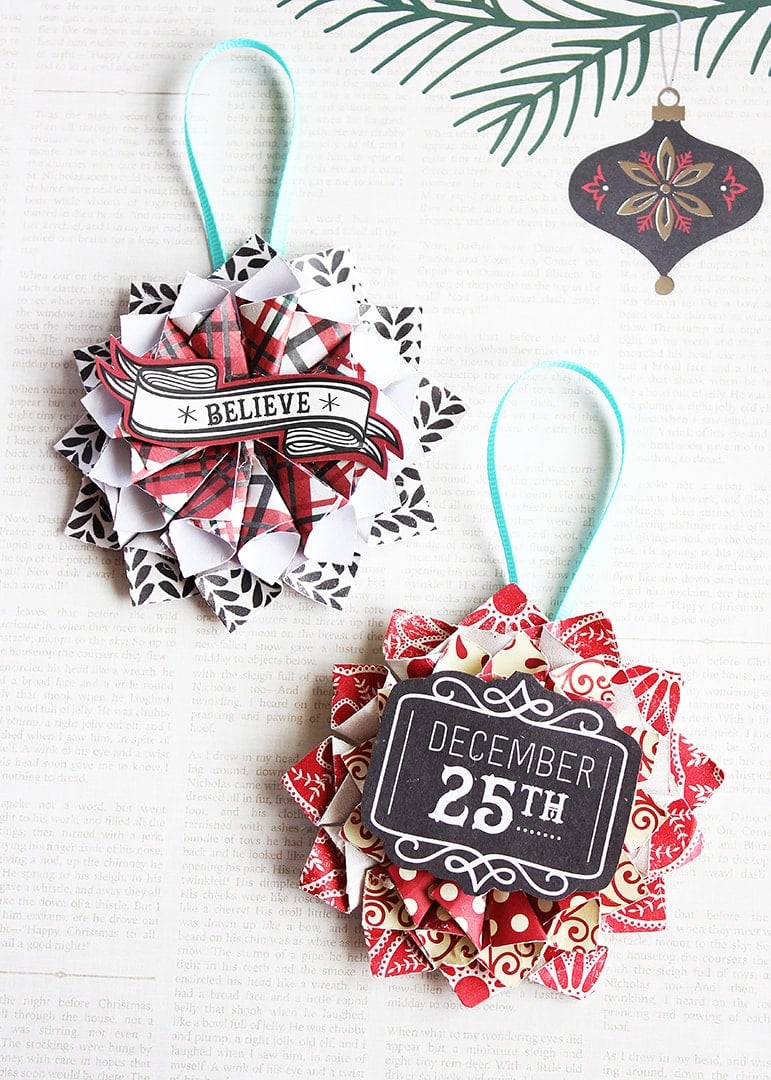 35. Farmhouse Fabric Ornaments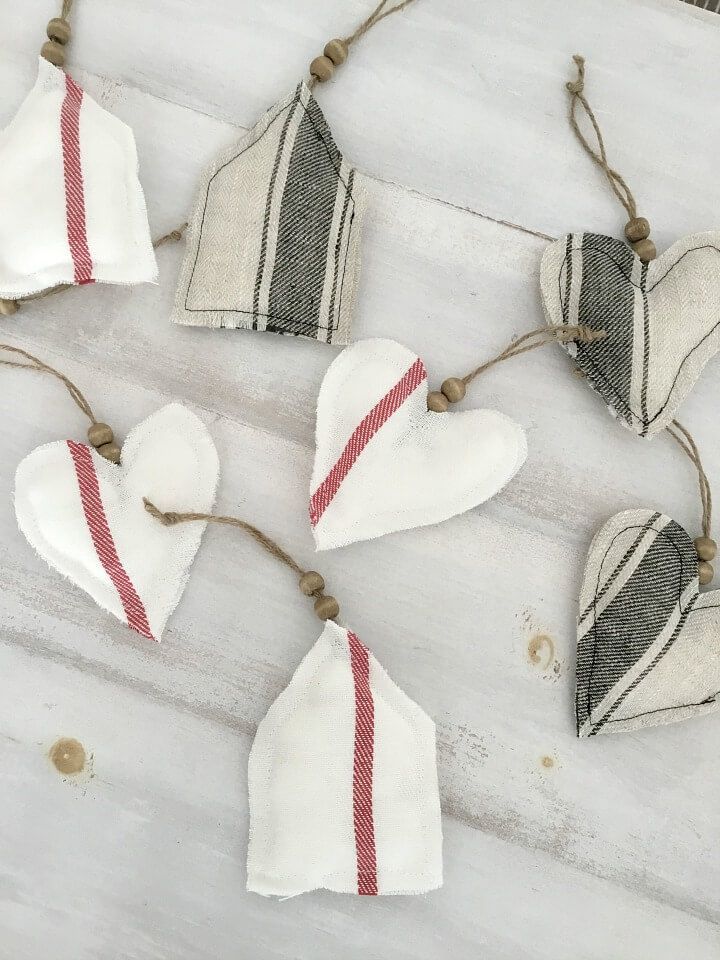 Use Tea towels for a lot more than a cute kitchen accent like making these delightful DIY ornaments with a couple of patterns.
by Northern Feeling.
36. Gold and Clay Christmas Ornaments
by Project Nursery.
37. Felt Christmas Tree Ornament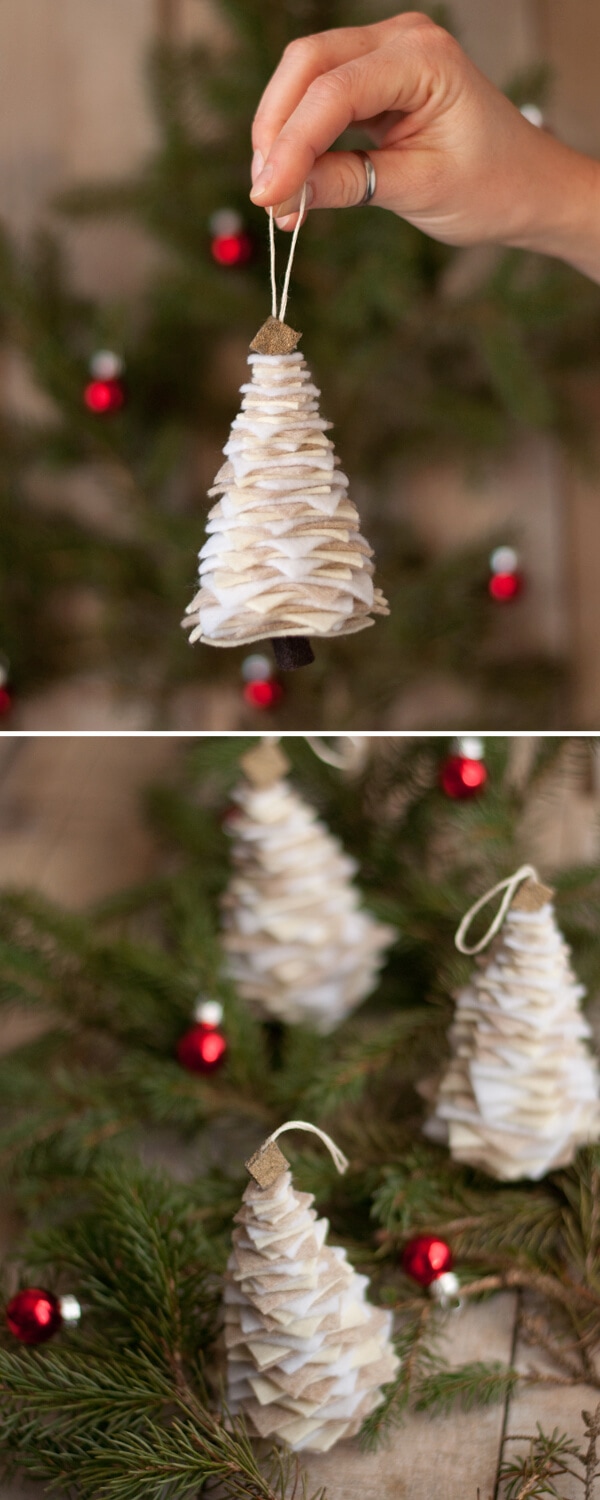 This is not exactly Christmasy but I think it would make a cute Christmas Tree decor. The idea is so cute!
SO! What do you think, inspired yet??? I'm totally inspired, I wish there were more hours in my day to make all of these ideas for Christmas tree ornaments!
More Christmas Decoration Ideas to Try
Need some more Christmas decoration ideas? look no more! Here you have some I'm sure you will love!
Share and PIN ME!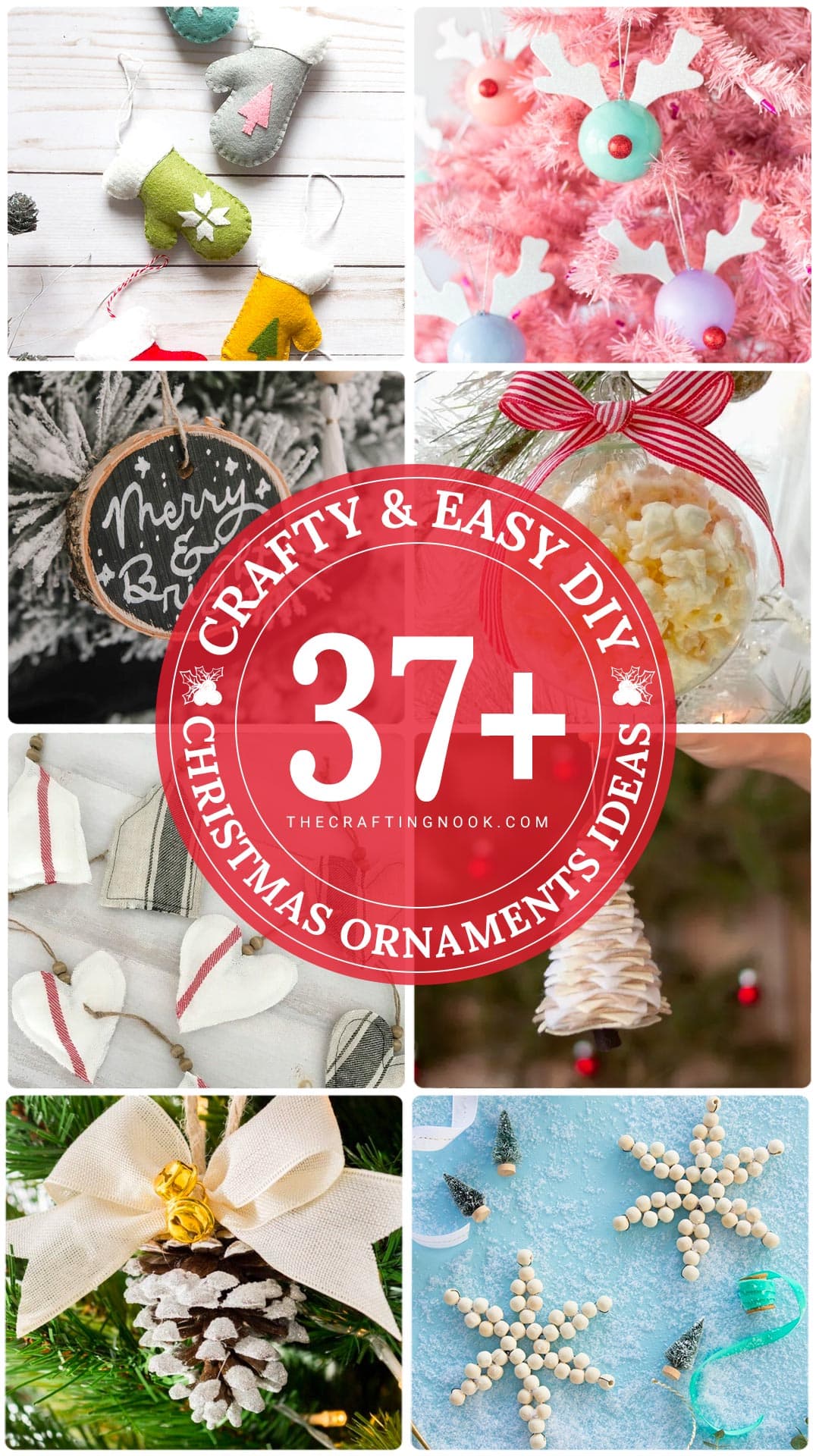 Did you miss any past round up? Here you have them:
25 Super Yummy Nutella Recipes.
20 Delicious Cookie Recipes with Chocolate
26 Beautiful and Inspiring Spring Wreaths.
25 Mouthwatering Oreo Recipes.
15 Delicious Rudolph Christmas Desserts and Treats
Til' next time...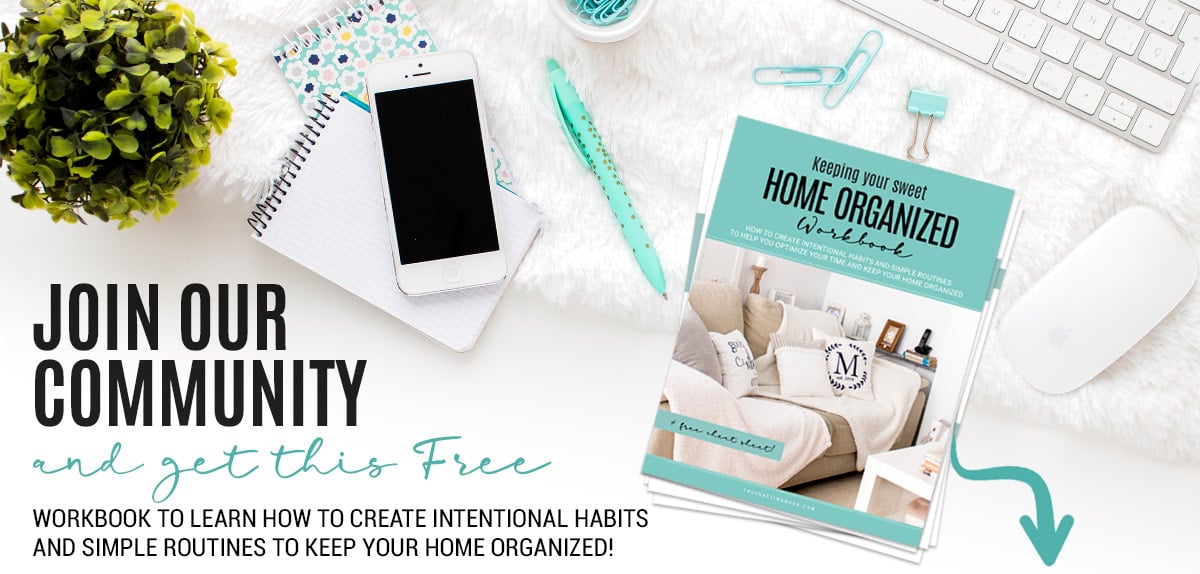 GET INSTANT ACCESS TO THE HOME ORGANIZED WORKBOOK
Plus freebies, printables, exclusive content, tips, stay connected, be the first to know great offers and Product Launches!
Disclaimer: By clicking on the "Yes, I want it" button above you are giving me your consent to collect and use your information according to the law and My Policy Privacy and The Cookie Policy. Zero Spam I promise!