Hello! Today I'm sharing another TCDesign Creation! I had the honor to work with Chandra from Plaid & Paisley Kitchen about an year ago and It was awesome. She's a sweet lady full of dreams and expectations about her blog. I was so happy to work with her and I called this design TCDesigns Black Pink because those were her favorite combination.
TCDesigns Black Pink The Plaid & Paisley Kitchen Blog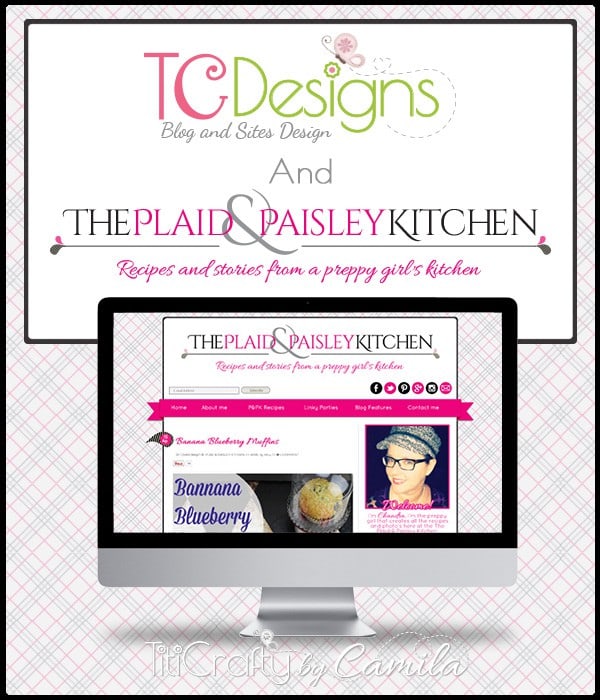 The best part of creating this design is that I gain an awesome friend in the process. We keep in touch and share our experiences and help each other when we need. I feel blessed and so happy to have met her!
Just like This Silly Girl's Life Design, by the moment I designed Chandra's blog I didn't have our own developed theme so I worked with a theme called Sugar and Spice from WordPress themes. It was a really good theme to work with and very stable!
Here is how the Blog looks: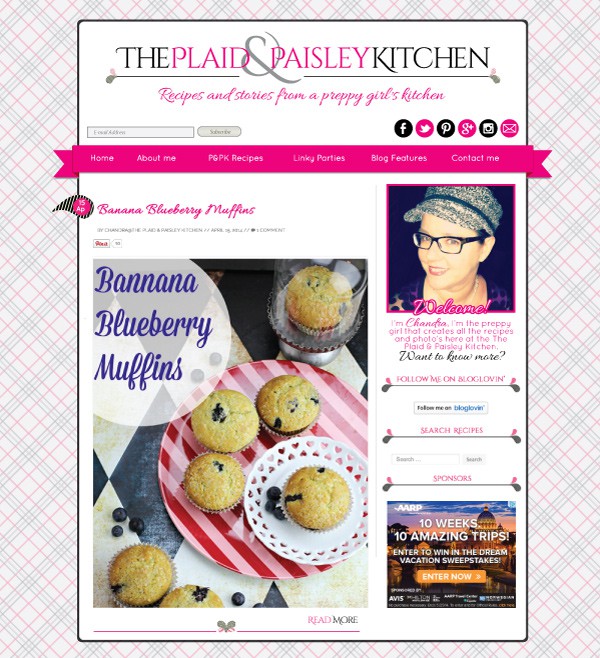 I designed from her logo to all her Social media channels keeping it consistent in every way so her readers would always know who she is!


and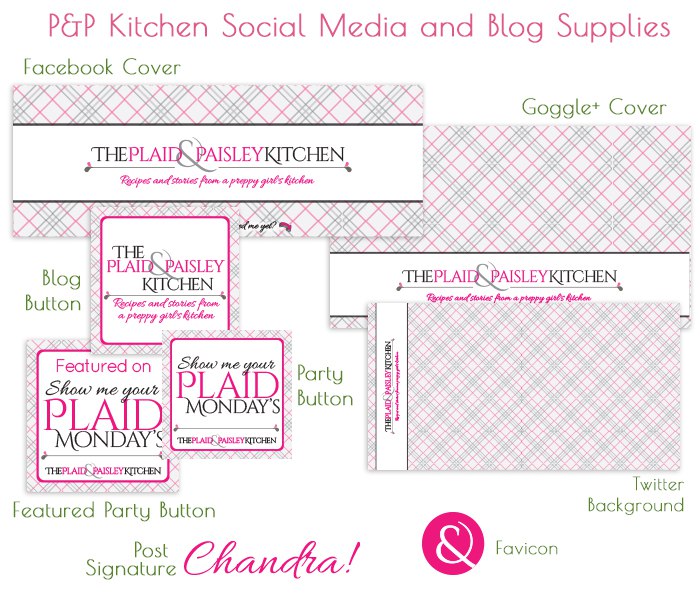 It was a great experience working with Chandra. She's really kind and patient knowing that I was just starting. She was really receptive to my advises and comments and also during the installation day which is a really stressful one. There are always many things to fix once the blog theme is installed.
When a theme is 100% custom has things created specially for the client and each WP blog setup is different so always there are things that get off place but it's only a matter of time for us to fix and deliver a great theme! Chandra stayed there the whole time helping and giving feedback which helps so much. One of the Best clients/friends ever!
If you want to check her out and get really hungry at the same time just go
HERE!
You will find Awesome recipes!!!
So what do you think??? Do you like this design???
You can check our pricing and hire us any time HERE


or contact us at [email protected]
Till Next time!